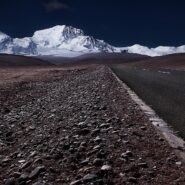 Rai Bahadur Lal Singh
When "The Great Game" (political aspiration to control Central Asia) was being played in Central Asia between political powers of Britain, France and Russia, it was Sir Aurel Stein (1862 – 1943) a Hungarian adventurer, who led an expedition to Taklamakan desert (present day Xinjiang, Uyghur Autonomus Region of China).  Prior to this it was believed that entry into Taklamakan was a one way road. Enter at your own risk and don't expect to return. Rai Bahadur Lal Singh (1860 – 1930), a Sikh cartographer accompanied Aurel Stein as his key confidant in the expedition set out to confirm the theories about rich past of the Silk route (connecting China with Central Asia). Rai Bahadur Lal Singh's motivation in this expedition was to map the remote Taklamakan territories.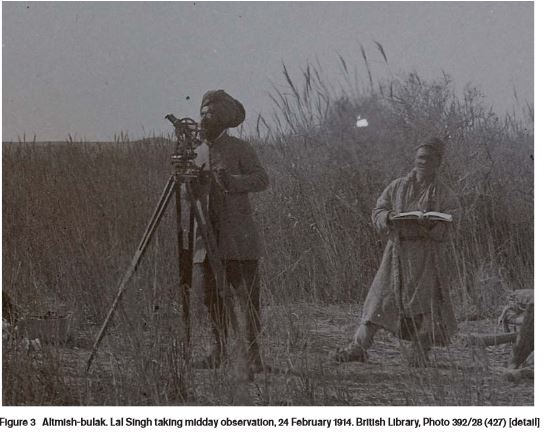 The expedition was successful in discovering many Buddhist paintings and sculptures. Amongst these were the 100 wooden tablets of 105BC, written in ancient Indian script bearing Indian seals. The most noteworthy discovery was "The Caves of Thousand Buddhas at Dunhuamg". The artifacts were contributed to Britsih Museum and later split across the museums in Britain, India and Hungary.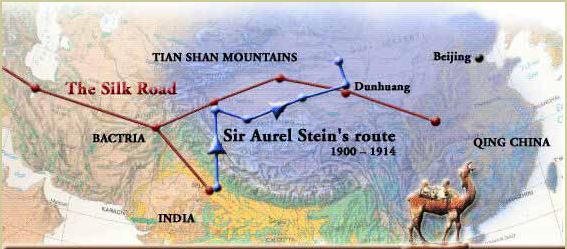 While the Chinese government views Aurel Stein's expedition as a loot journey by a foreign devil, robbing the history of Taklamakan region but one may argue that artifacts lying in museums across the world survived destruction at the time of Chinese cultural revolution.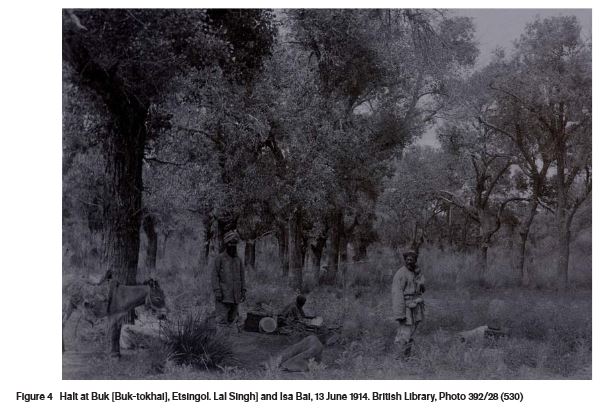 Aurel Stein is recognized in photos clicked during the Taklamakan expedition, always with his dog, named Dash. In his team of explorers one would generally find two turbaned Sikhs. One of them being Rai Bahadur Lal Singh.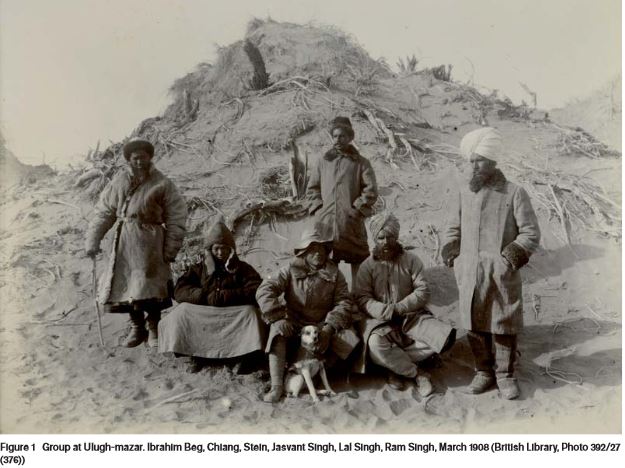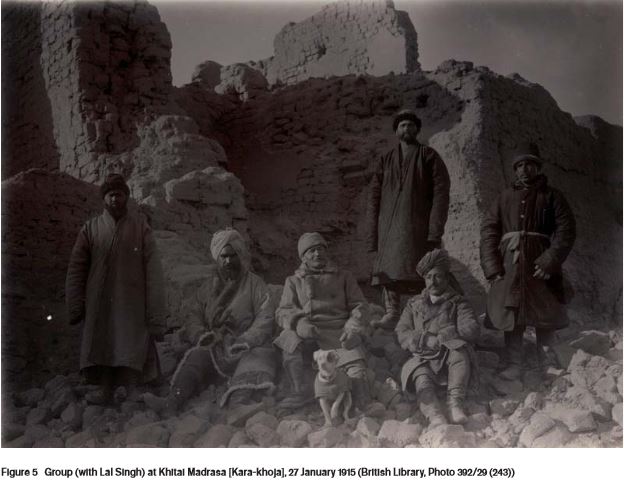 There can be no doubt of Sir Aurel Stein's high regard for Rai Bahadur Lal Singh. There was clearly an appreciation of his professional and technical capabilities. Stein himself had studied cartography as part of his military training in Budapest, and liked to think in terms of 'archaeological reconnaissance'. But this was not the only thing they had in common. They were roughly the same age (Lal Singh was born in 1860, Stein in 1862) and they seem to have shared an appreciation of certain human qualities: of independence, self-reliance, resilience and a respect for and understanding of the physical world around them. While it is clear that they enjoyed the company of others (and that others enjoyed their company), they also welcomed a certain amount of solitude away from others. Stein had very fond memories of working with Rai Bahadur Lal Singh, and it would seem that the sentiments were mutual. On 11 August 1930, when Stein set out from Srinagar, he wrote in his notes: "Started from Macphersons at 3 p.m. down Chinar Bagh Canal, after farewell to dear old Lal Singh whose visits had been daily".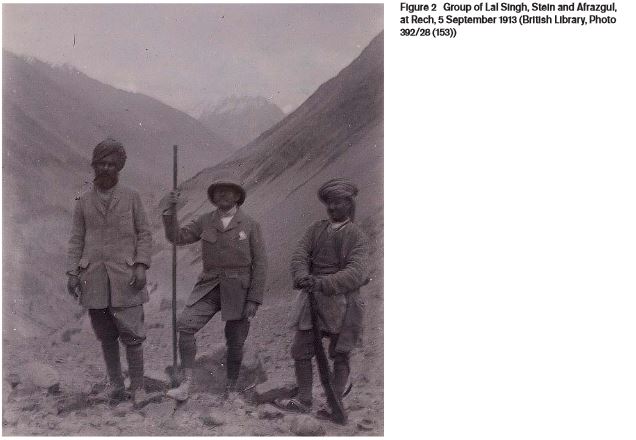 During my extensive travel in Tibet, a drive over two weeks, with my elder daughter (Tarni Kaur) from Lhasa to the remote western region of Indo-Tibet border at Guge Kingdom, many a times we wished we had more time at hand to extend the drive via Kashgar and enter Taklamakan desert, leading to Urumqi. We could not make it to Taklamkan but in photos below is the road we traveled at 15,000 feet, close to Sheeshapangma mountain, that would have led us to Kashgar and Urumqi.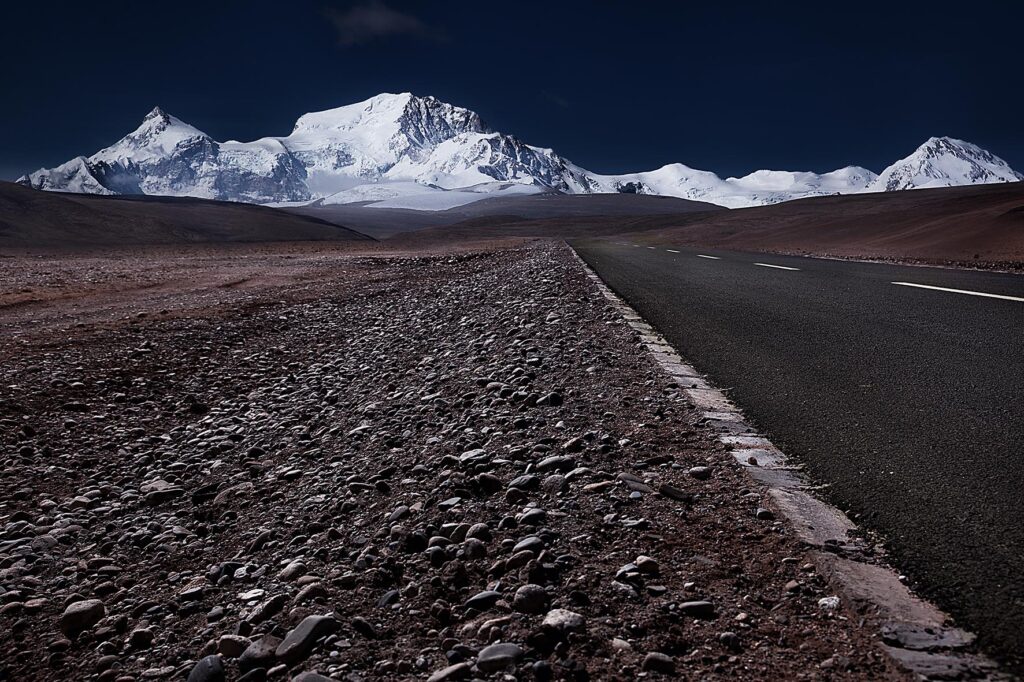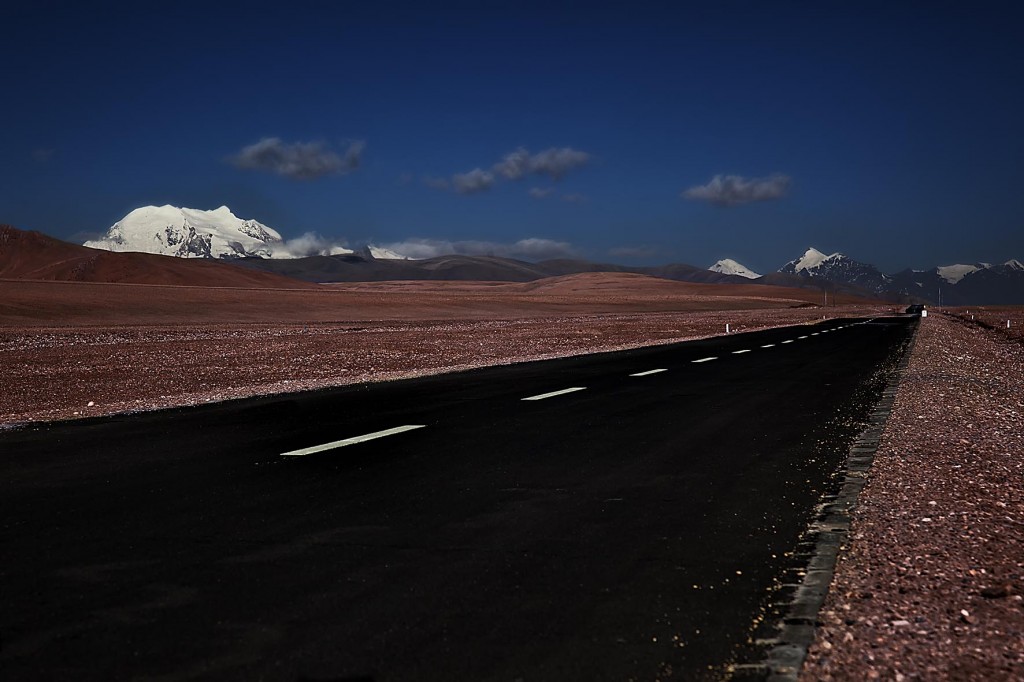 Today, travel to remote areas of Taklamakan is made easy with development of a high altitude road but imagine the time Sir Aurel Stein and Rai Bahadur Lal Singh travelled these areas on foot, accompanied with their Bactrian (double hump back) camels.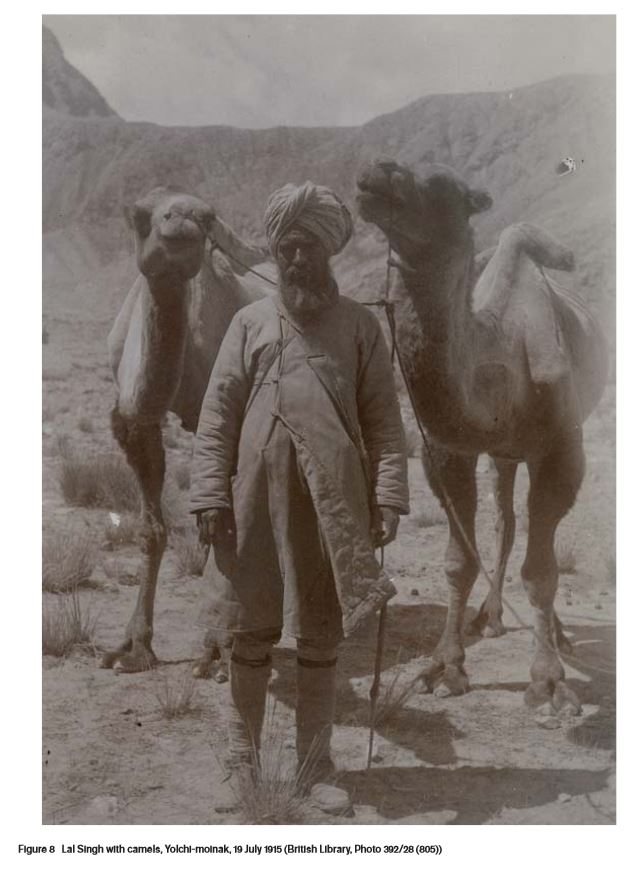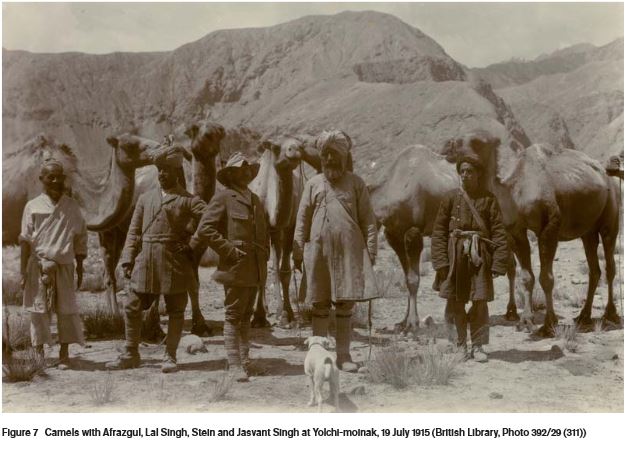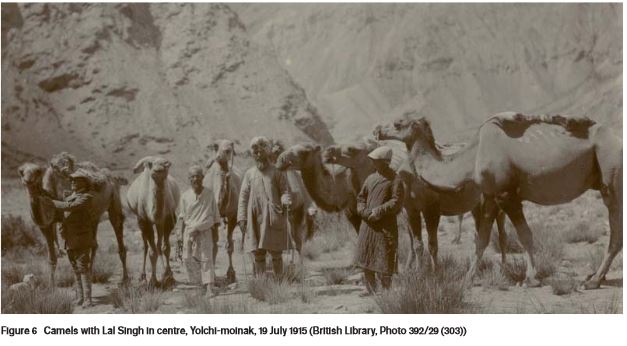 Taklamakan continues to call me and I patiently await the day I will be able to follow the footsteps of Rai Bahadur Lal Singh, reliving the life of this adventurous cartographer.