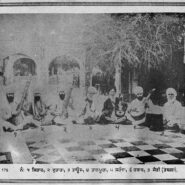 Reviving a tradition
Music is a double edged sword, it's effective use can create emotions that help evolve the individuality of the being. On the other hand it can also be instrumental in arousing destructive feelings. It is for this reason that the Sikh Keertan (devotional spiritual singing) was historically done within a prescribed framework. Unique stringed instruments were adopted to create emotions that complemented the spiritual message being delivered through singing of hymns.
Harmonium, the most widely used instrument these days in the Sikh Keertan, is not an Indian musical instrument. Europeans bought the Harmonica Organ, used in Churches, to India and adapted it to a portable music box, in the shape of current day Harmonium. Due to portability, it was effective in helping the Christian missionaries reach the remote parts of India. In the 100 years, since the conquest of Punjab by the British, the traditional string instruments went into oblivion, being totally replaced by Harmonium.
According to Indian Classical Music, the human ear can recognize twenty-two musical notes in an Octave. The Harmonium only offers twelve discreet notes in an Octave. The additional ten notes are the key why a string instrument is better in delivery of emotions as compared to Harmonium. Without doubt it has been recognized that Harmonium is not suited for Indian music. Traditionally, Sikh Keertan was done only with string instruments. A very old black & white picture below from Bhai Kahan Singh Nabha's – Mahan Kosh, shows the string instruments used in the past for Keertan singing.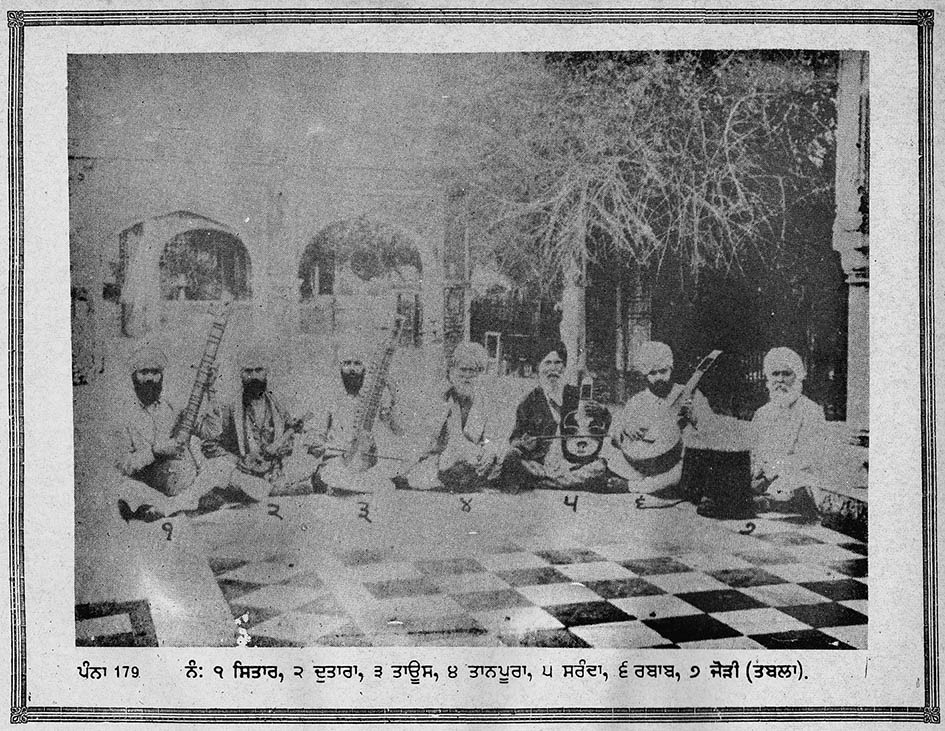 Harmonium though offers a unique advantage of being easy to learn. In comparison, string instruments require years of patient practice to be able to reach an acceptable level of performance. Ideally, the Harmonium should have never been used in the Sikh Keertan tradition but it gained rapid acceptance because of its ease to learn. Acceptability due to ease became the very reason for the deterioration of Sikh Keertan tradition over the 100 years.
Harmonium does not have the ability to arouse emotions of a being as can be done by a string instrument. Keertan, after all is a combination of delivery of message in the form of words to impact the rational mind, in combination with arousal of emotions through proper music accompaniment.
The dead tradition of string instruments is today being promoted by many individuals and groups. It is heartening to see the ship being steered again in the right direction by a few.
Satnam Singh, the Keertan and musical instrument teacher at the Sikh Centre, Gurudwara Silat Road, Singapore is one such individual who can play many of these traditional string instruments.
I got an opportunity to photograph Satnam Singh playing the Rabab, Mayuri Taus, Saranda, Dilruba and Israj.
Click first photo below and scroll to view series in slide show.