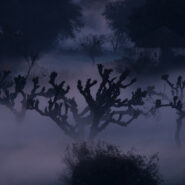 It was just a tragic incident!
Decades have passed since the massacre of Sikhs was organized by a few criminal politicians across India. Cases have been opened and reopened but not a single politician has yet been punished. The recent acquittal of Sajjan Kumar is yet another blow to India's justice system.
While for the common man, the faith in Indian justice system has been punched hard but the feelings expressed through words of Ajay Shukla in the poem below, original in Hindi and translated by the poet in English, gives hope that there are many out there who care.
Ajay and I worked together at American Express in Chennai in the period 1993-95.
This being a photography website, I am reflecting my feelings through the photo below as a young boy of 17 years, trapped in home, when the dark hands of murderers surrounded the houses of Sikhs in every city of India.
1984 – A Tragic Incident
उस साल नवम्बर के महीने में
दिल्ली की रूह में छिपी दरिंदगी
हैवानी नक्श लेकर सडकों पर
शूर सिंघों के क़त्ल–ऐ–आम में नहीं उतरी थी
वो तो बस एक हादसा था
It was the month of November that year
When savages hiding in Delhi's soul, my dear
Turned into the devil himself
To walk the streets of Delhi not to kill the brave Sikhs
It was just a tragic incident
एक बरगद का पेड़ उस रात
आंधी के थपेड़ों से उलझ कर
हज़ारों मासूमों की ज़िन्दगी को
एक पल में ख़ाक में मिलाने को नहीं गिरा था
   वो तो बस एक हादसा था
When that night a mighty banyan tree
After wrestling with the winds, you see
Did not fall to the ground
To bury thousands of innocents in the dust
Well it was just a tragic incident
बे–शक्ल कातिलों का हुजूम
आँखों से अंगारे उगलता
ऐसे अंगारे जो खून से बुझें
वो खून जो बहा था वो मेरा और तेरा कहाँ था?
वो तो बस एक हादसा था
Crowds of faceless murderers rise
Spewing fire from their fearsome eyes
Fire that could be doused only with blood
Wasn't the blood that was spilt, wasn't it yours or mine?
Well, it was just a tragic incident
गली में टायरों पे जलती लाश का धुंआ
रबड़ और जिस्म की बूवाला धुंआ
ऊपर वाले से इन्साफ की गुहार करता धुंआ
हमारी दौलत मंद कॉलोनी से कहीं नहीं उठा था
वो तो बस एक हादसा था
Fumes rose from the body burning on a tire
Fumes that smelled of rubber and flesh on fire
Fumes that rose to pray to the Lord for justice
Those fumes did not rise from my affluent colony
Well, it was just a tragic incident
मोहल्ले में दीवारों को चीरती चीख
माओं, बेटियों, बीविओं की चीख
बिलखते बच्चों और बापों की चीख
मुझे तो सुनाई नहीं दी? शायद एक सपना था
वो तो बस एक हादसा था
Screams that pierced the walls of the houses
Screams of mothers, daughters and spouses
Screams of children and fathers too
I didn't hear those screams? Perhaps, a bad dream
Well, it was just a tragic incident
अंधे कानून का गूंगा फैसला
थकी आँखों से टपका वो आंसू
एक मुल्क के ज़मीर की मौत
यह सब क्या आज हुआ? मुझे तो इल्म ही न था
वो तो बस एक और हादसा था
Blind justice rendered a verdict so dumb
Tears dropped from her eyes too numb
A nation's conscience died away
Did all this happen today?
I didn't even care to know 
Well, it was just a tragic incident
Ajay Shukla is Managing Director, McGraw-Hill Education, India. Earlier, he had headed the Indian Edition Division of Reader's Digest. He is a graduate from The Indian Institute of Technology (IIT), and an MBA from the University of Delhi. He writes Hindi and Urdu poetry, and is trained in Indian classical vocal and Tabla music. He lives in New Delhi with his wife, daughter and son.