Domes of Golden Temple
The entire architecture of the Golden Temple (Harmandar Sahib), the apex institution of Sikh faith at Amritsar, is an epitome of universal brotherhood.
It's foundation stone was laid by a spiritual leader (Mian Mir, the follower of Islam) of another faith, signifying that spirituality has no boundaries.
It has four gates for entry, signifying that people from all directions and belonging to any faith are welcome.
To enter the premises, one needs to take a flight of steps down, signifying the need to give up ones ego.
The sanctum sanctorum is in the midst of a water-body, serving to remind the need to live an adaptable life as water takes any shape.
The entire architecture is an amalgamation of Hindu and Islamic temple forms, signifying the need to live together.
The aerial view of the domes, will reveal the design of a lotus flower. Lotus blooms in a dirty pond, signifying the need to create a unique identity by rising above the day to day worldly issues of life. They present a very harmonious setting.
This series of pictures of the domes of the Golden Temple showcase the blend of Hinduism and Islam.One can see in these side views of the dome, the existence of the lotus leaf shaped designs, converging in the centre. In the words of Mulk Rak Anand, in the "Homage to Amritsar",
"The Hindu Kalsa, based on mount Kailash, atop this shrine is a fanciful elaboration of the Islamic dome above the Hindu cubist architecture, inspired by the synthetic Sikh faith."
Architecurally, the dome presents neither exclusively, the Hindu form nor the Muslim one. It shows an evolution of its own, called the synthesis of the two styles.
The central dome puts up splendidly sparkling appearance in sunshine. The glittering beauty of the dome has been a subject of absorbing interest for many.
A number of smaller domes drawn in a line decorate the parapet and other areas of the premises.
Related links : 
Operation Bluestar – Let's not forget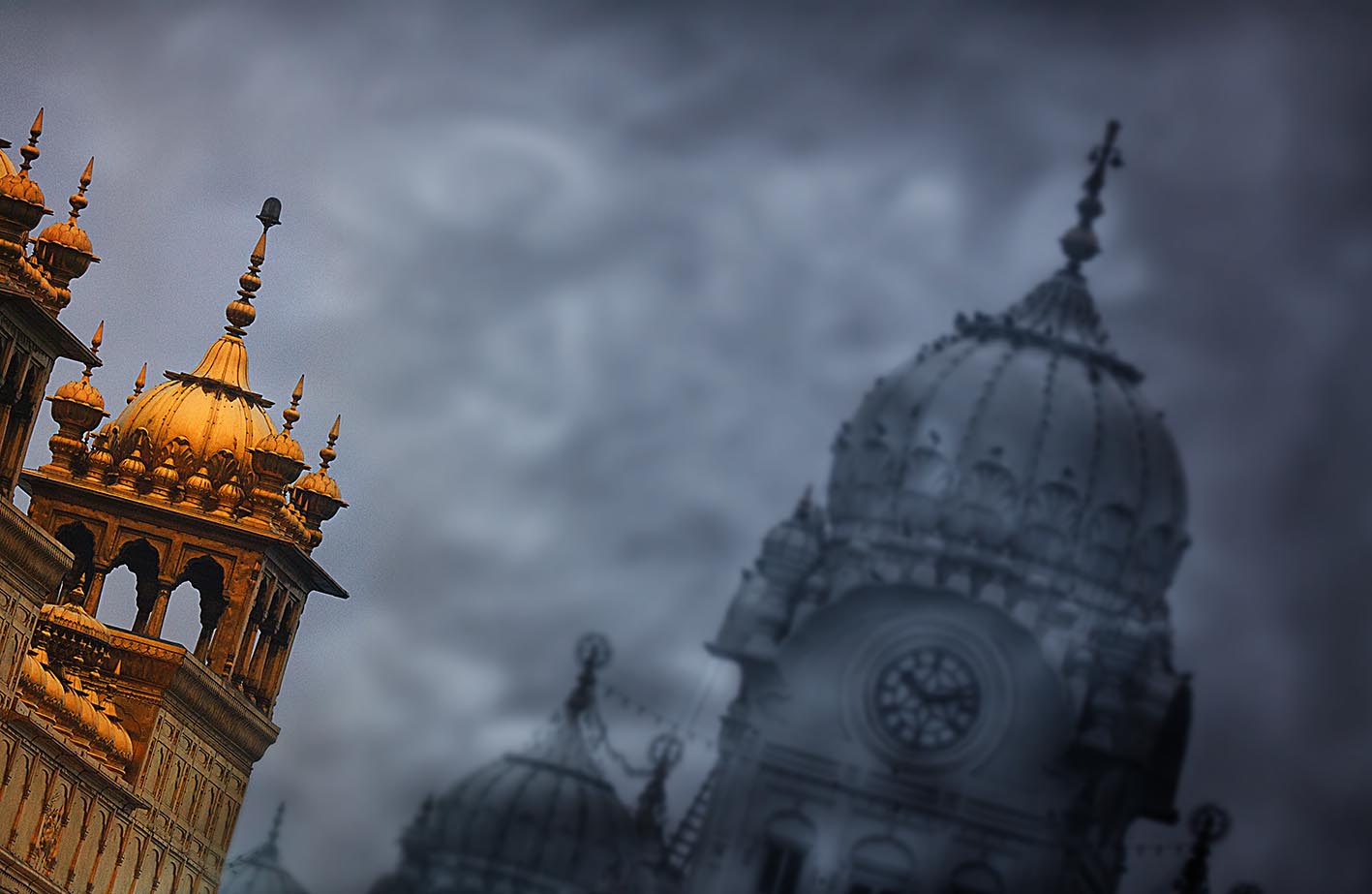 Photo : Golden Temple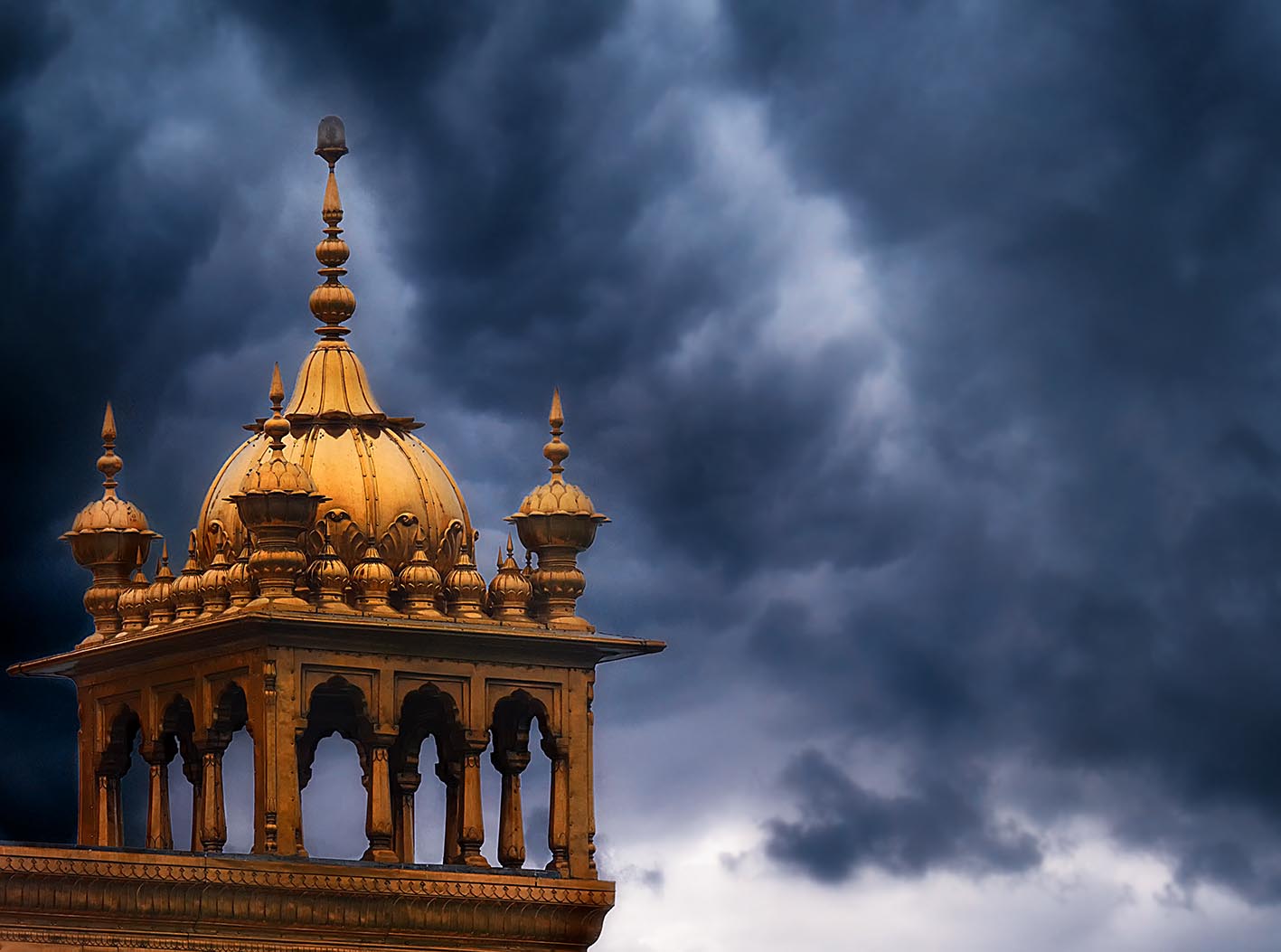 Photo : Golden Temple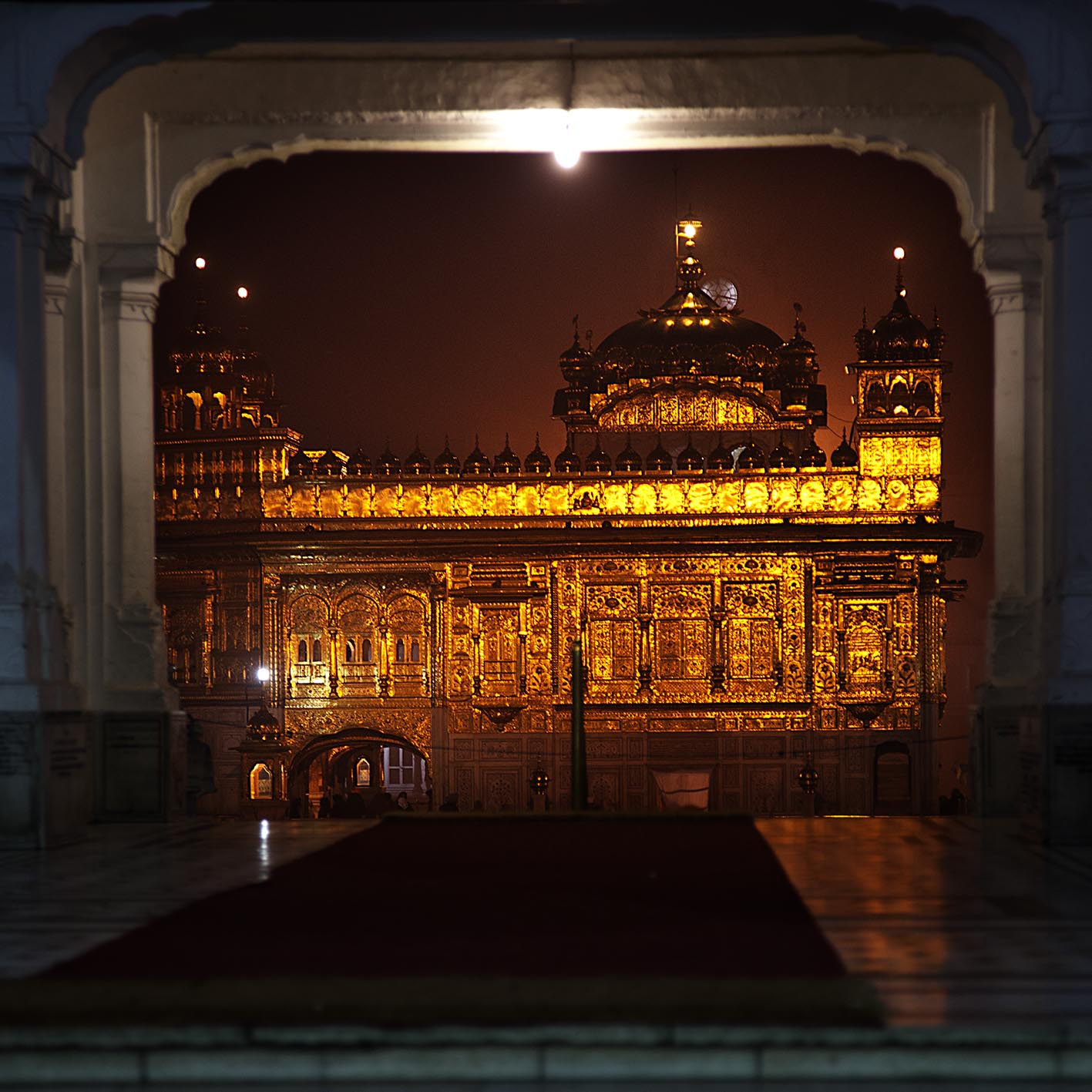 Photo : Golden Temple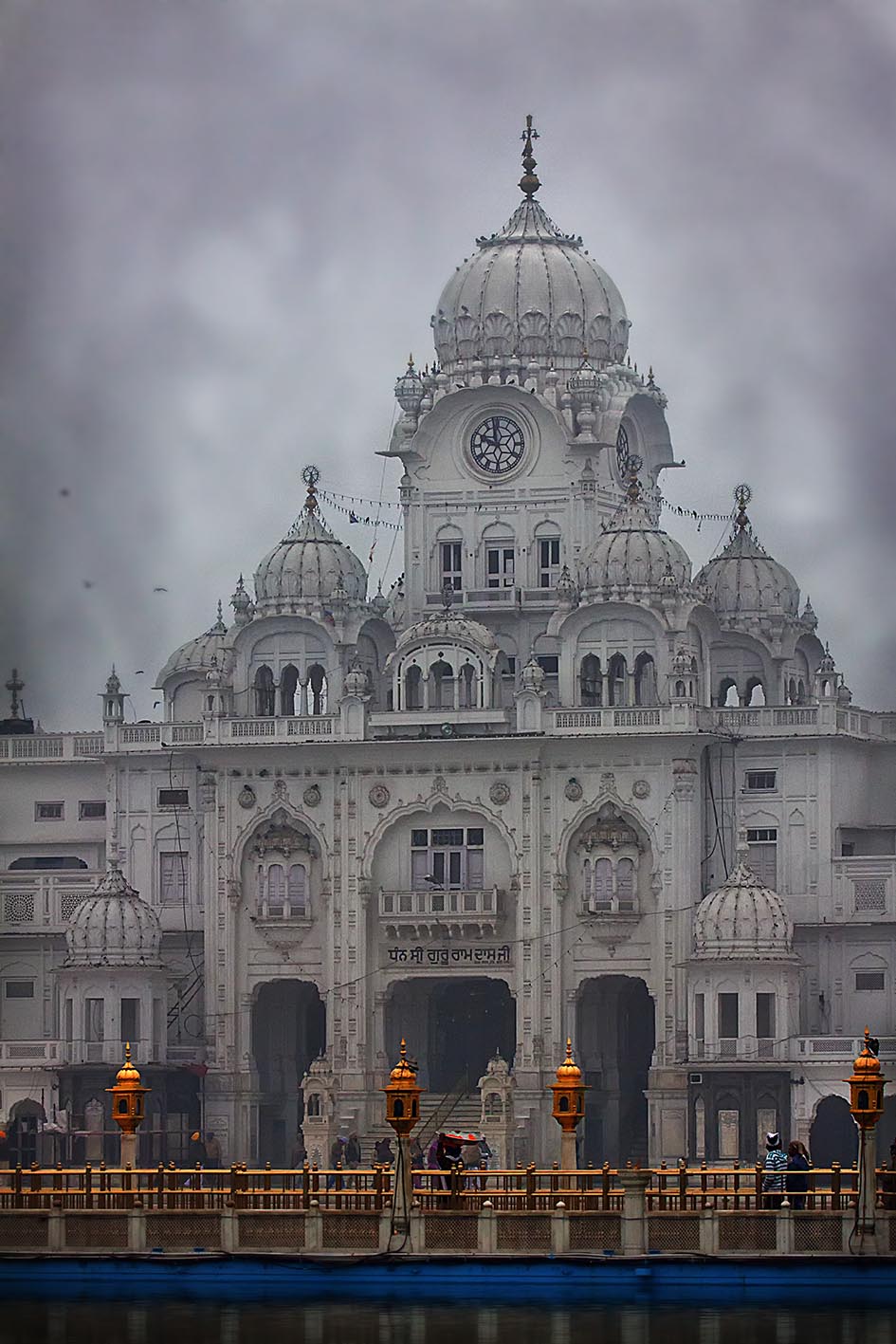 Photo : Golden Temple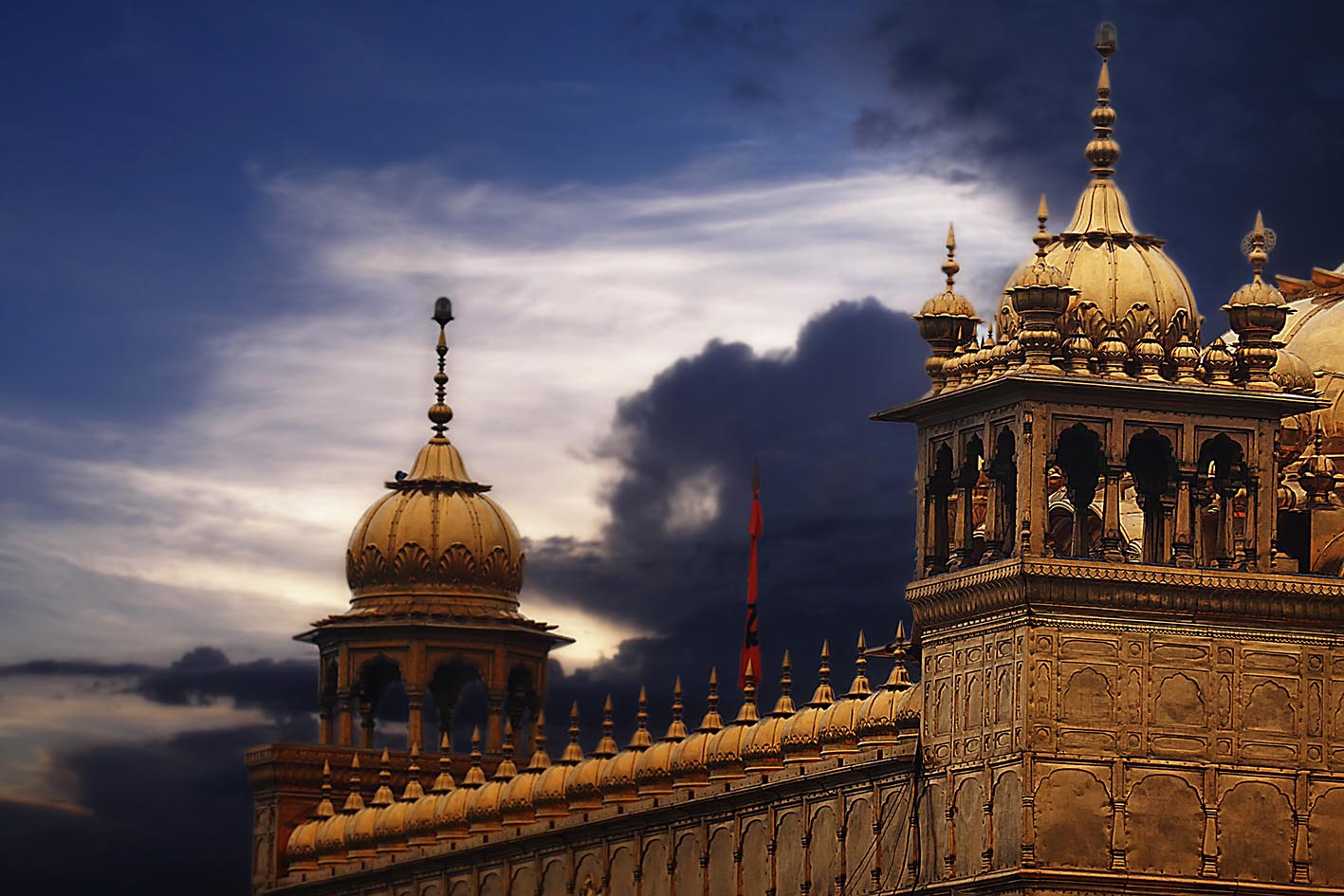 Photo : Golden Temple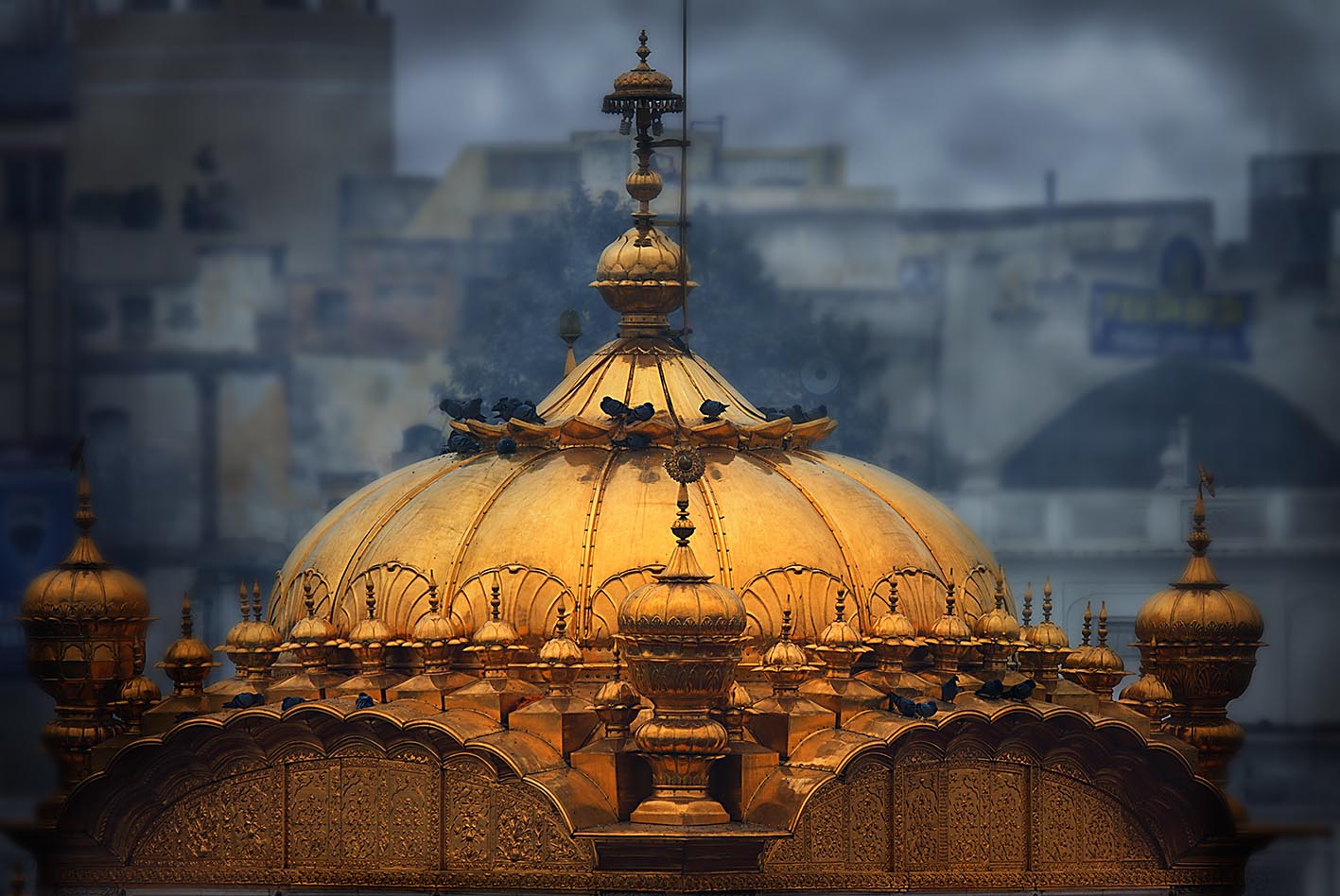 Photo : Golden Temple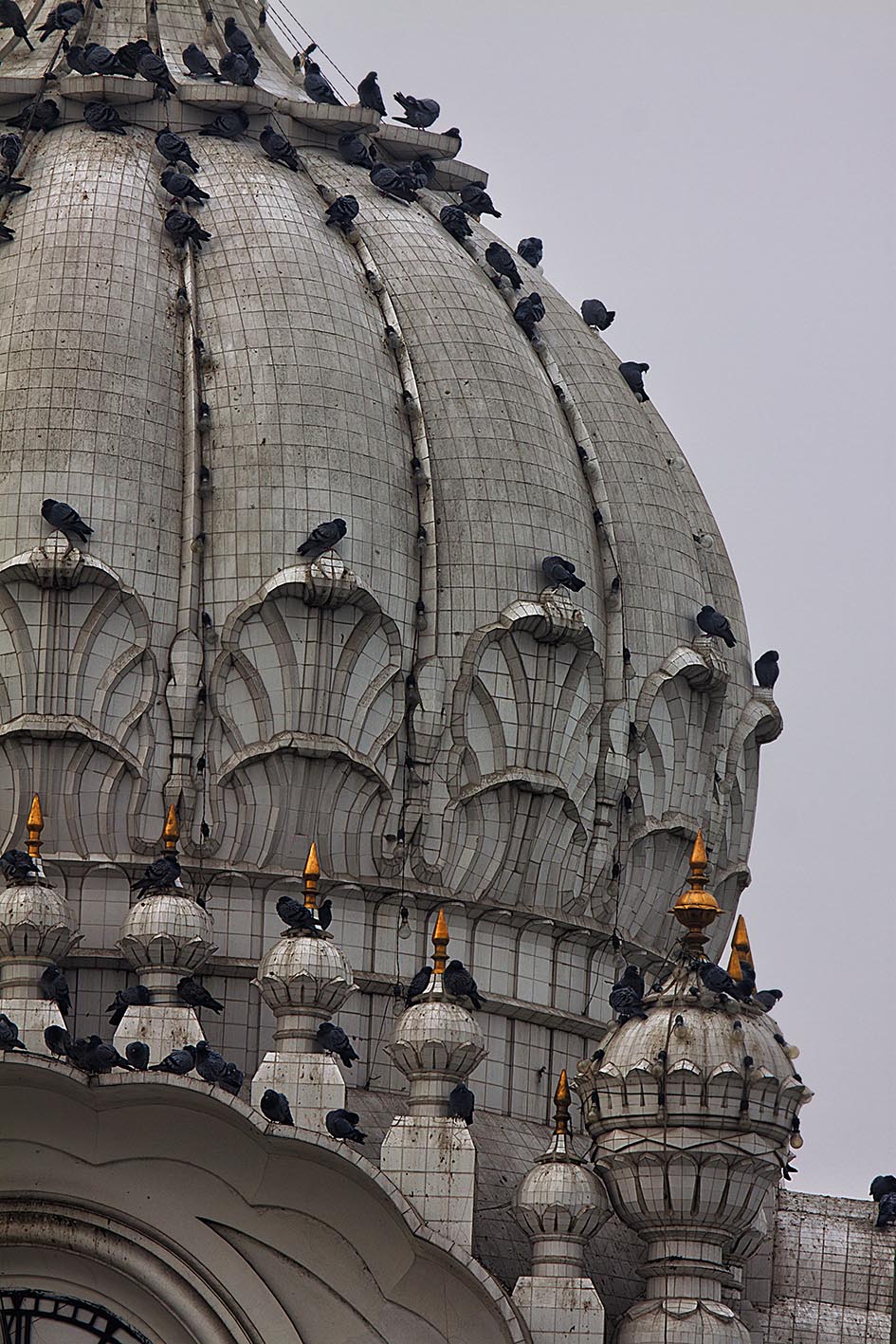 Photo : Golden Temple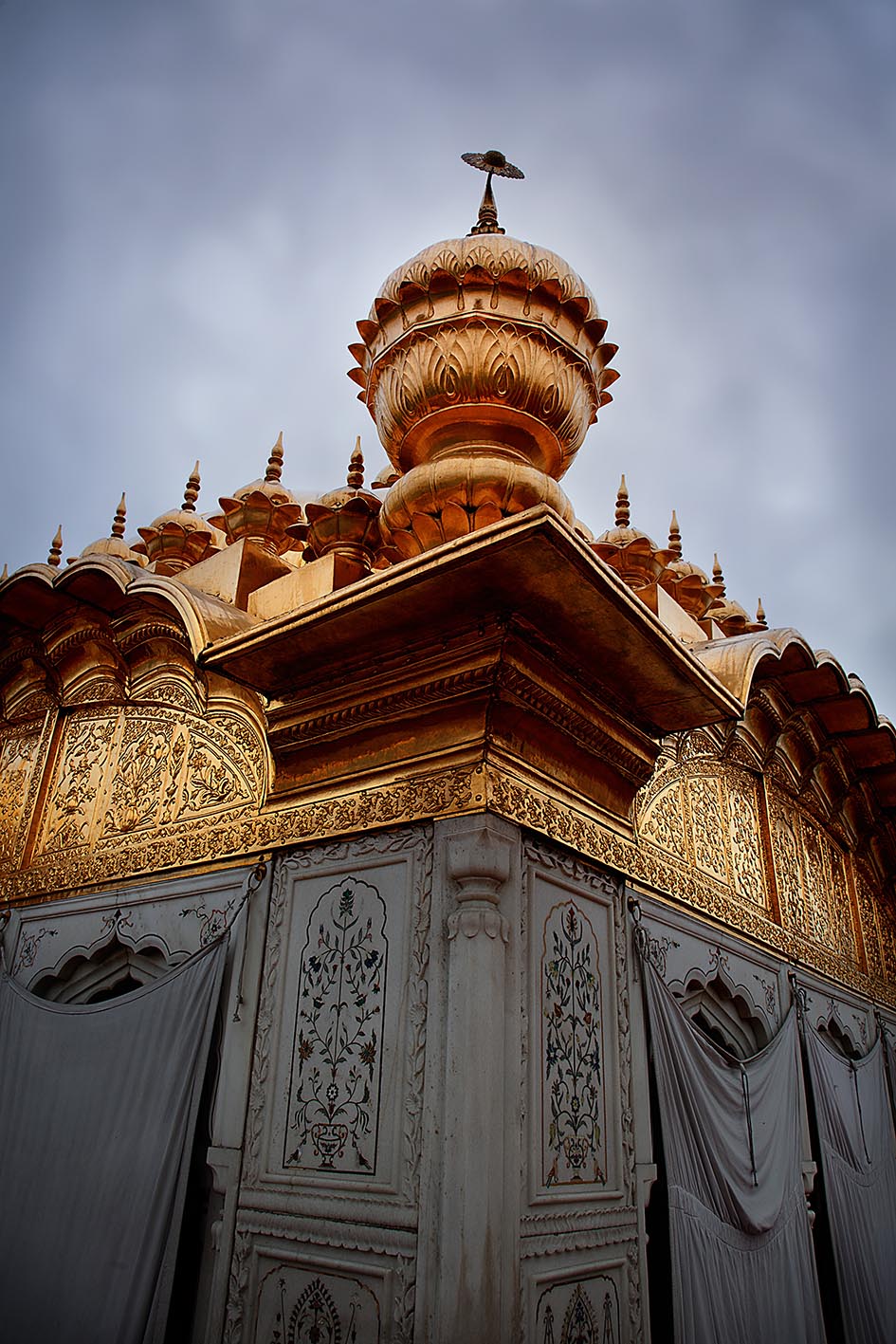 Photo : Golden Temple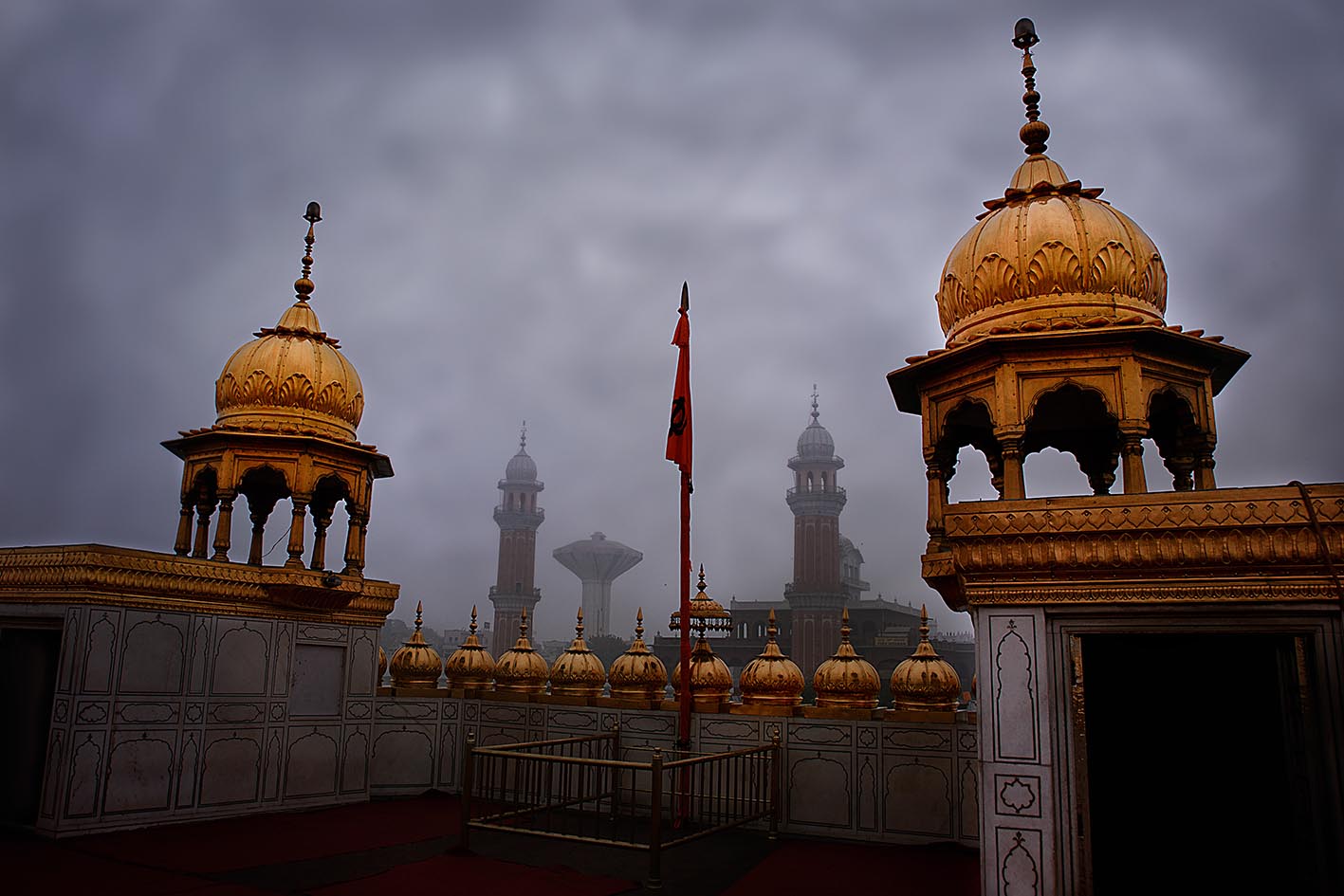 Photo : Golden Temple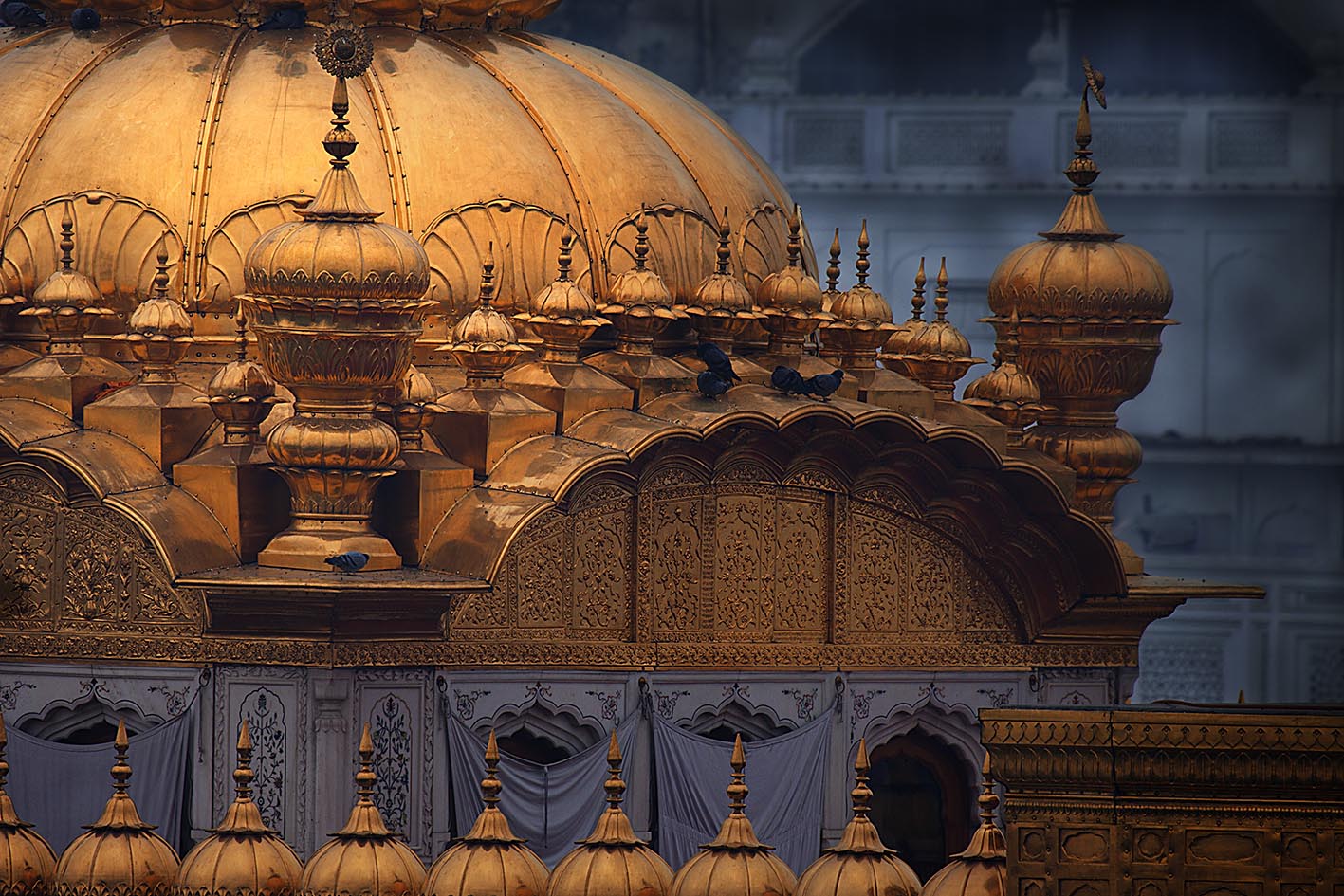 Photo : Golden Temple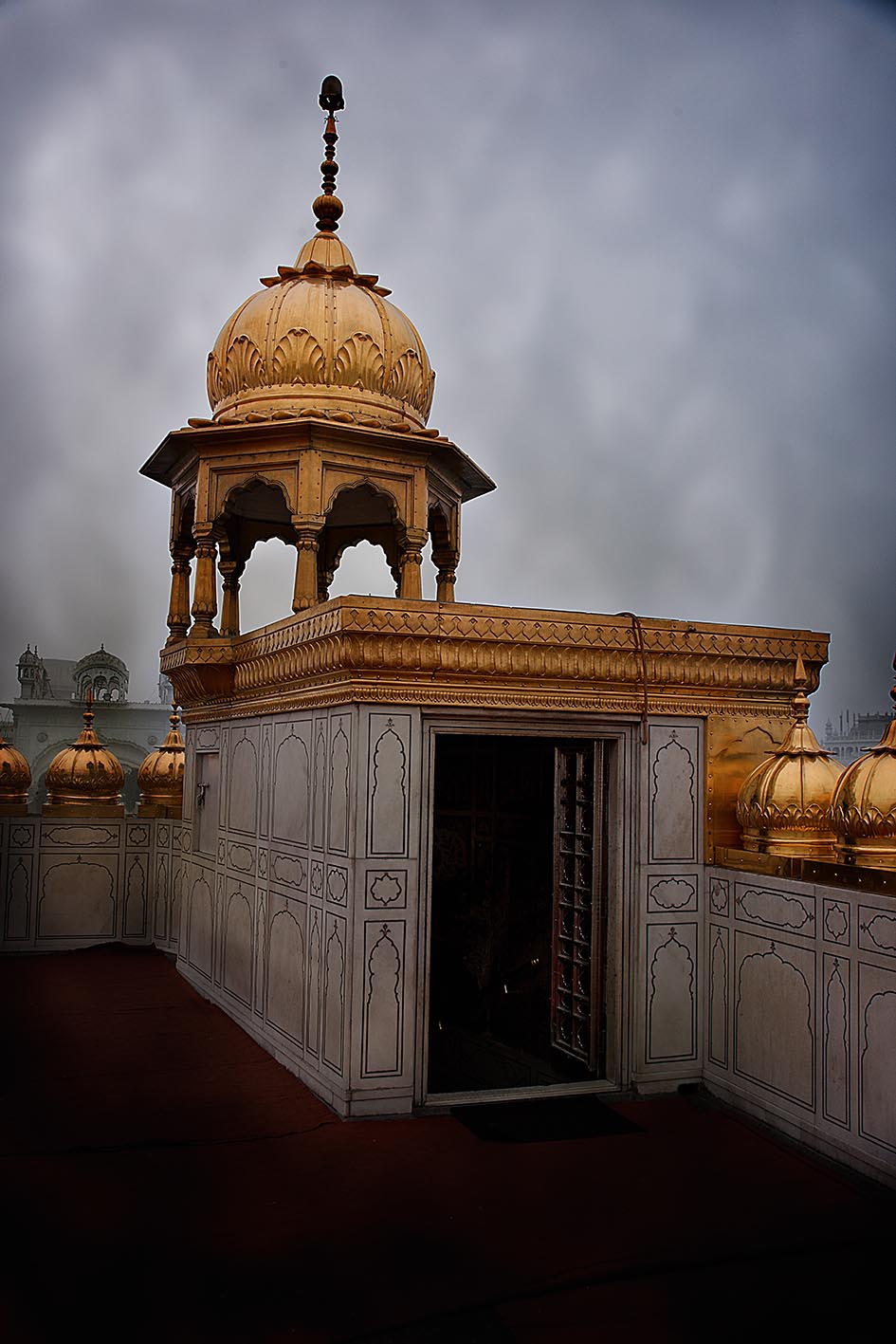 Photo : Golden Temple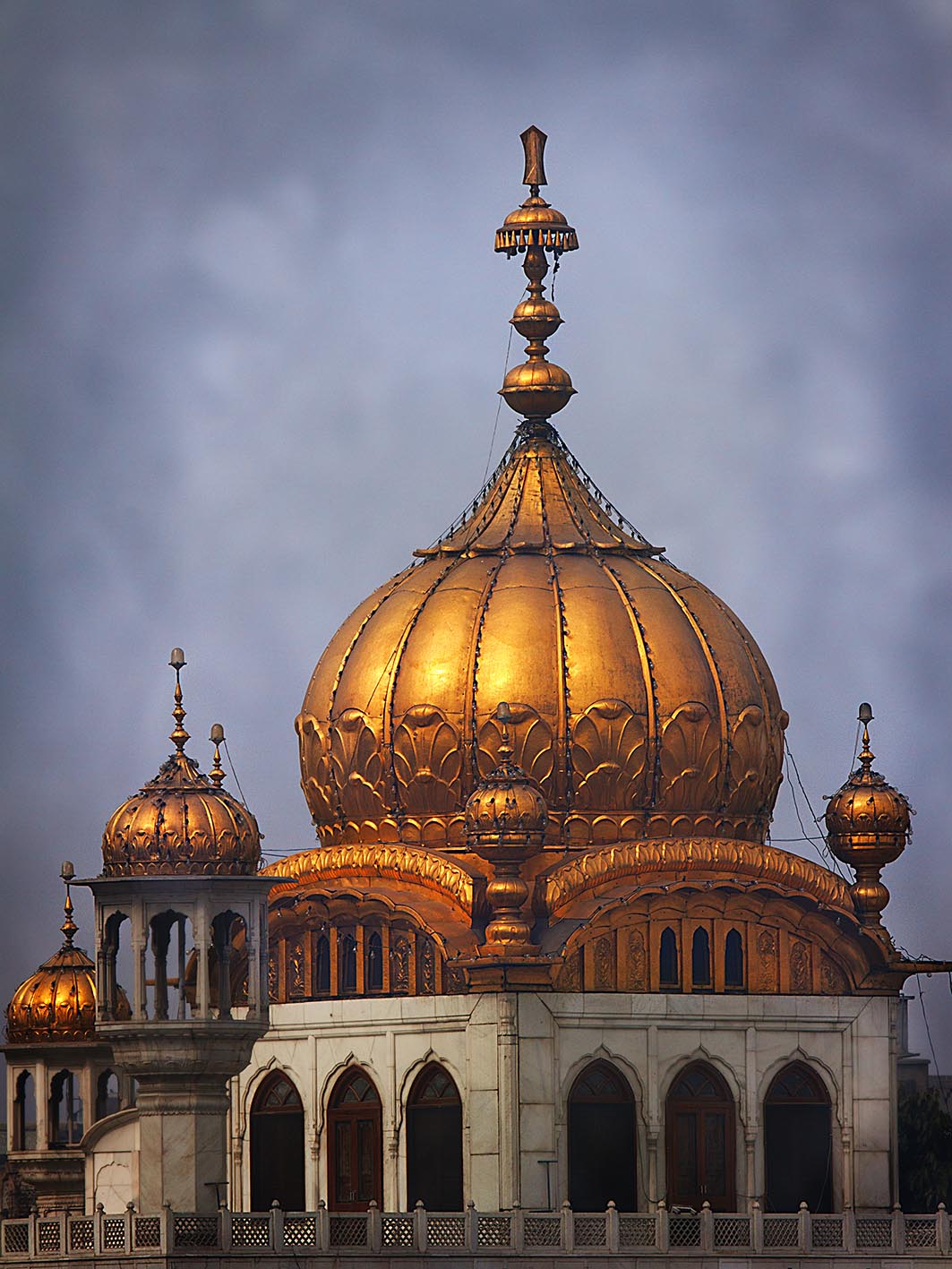 Photo : Golden Temple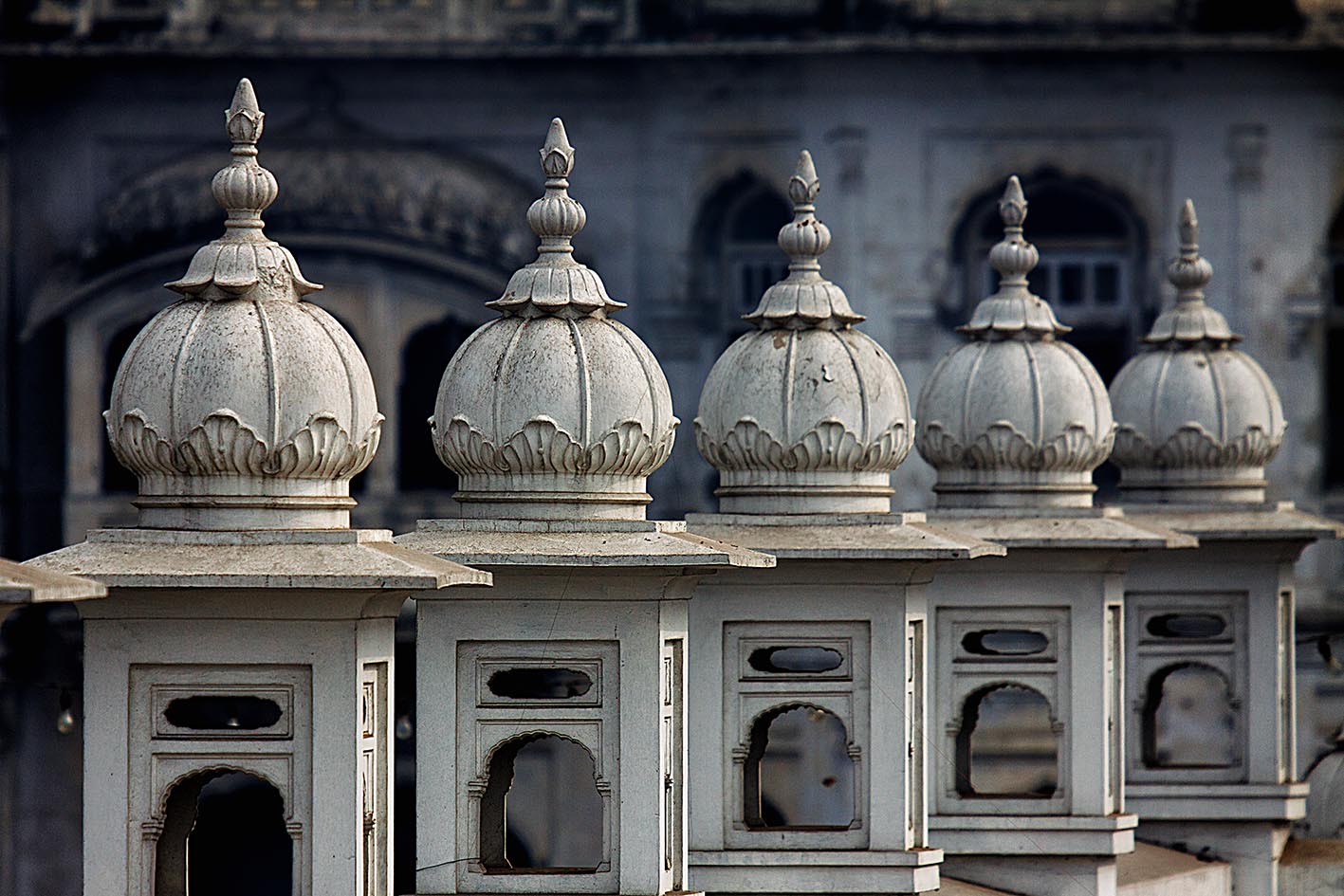 Photo : Golden Temple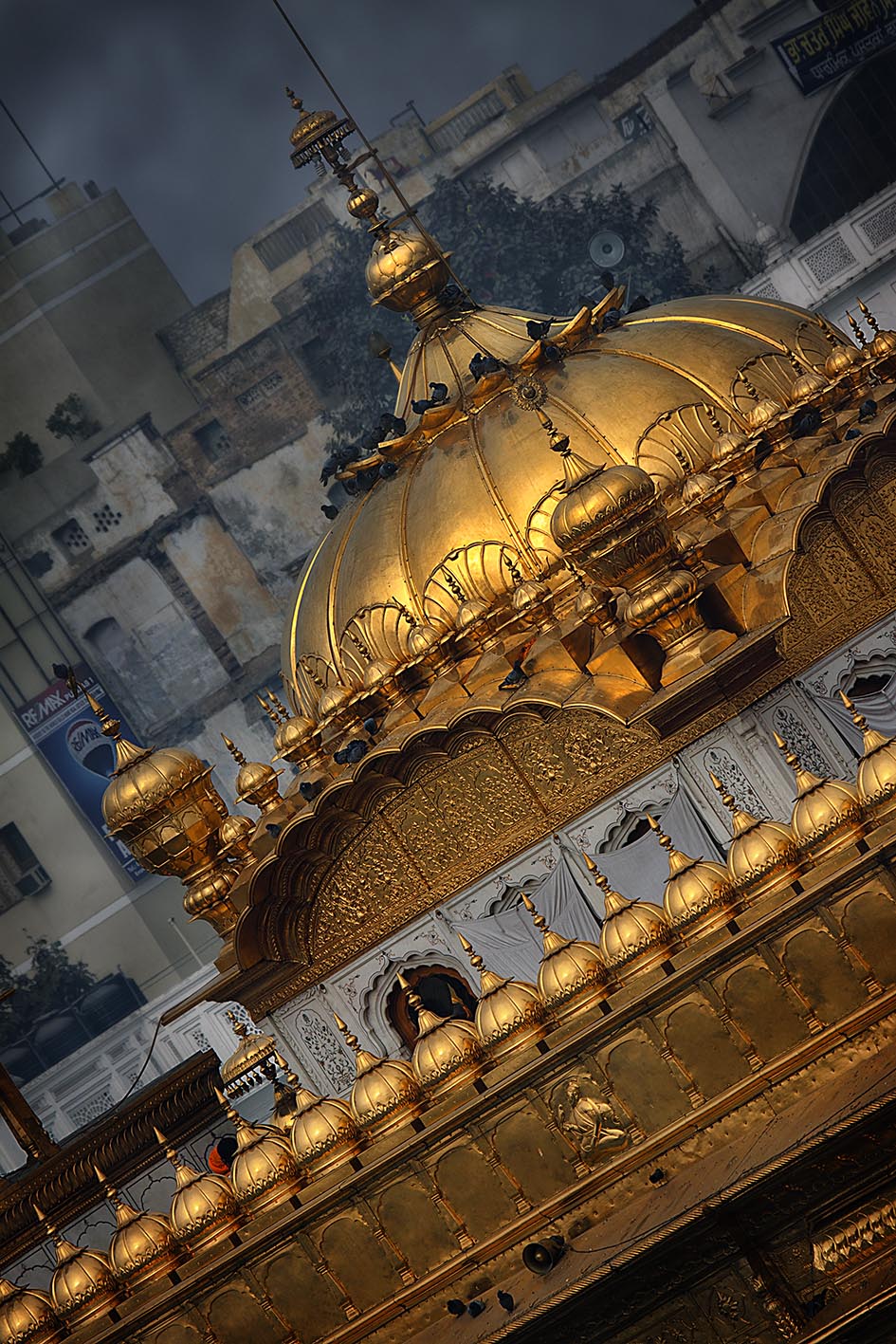 Photo : Golden Temple