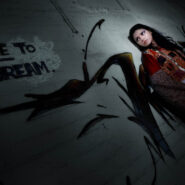 Dare To Dream
To create "Dare to Dream" series, I searched for harsh textures on walls.
Charmaine was the model and the make-up was done by Praveena Nair.
I'd also like to give credit to my daughter, Tarni Kaur, who was kind enough to lend the dresses she had recently created for a fashion show in her school.
Click first photo below to view entire series in slide show.