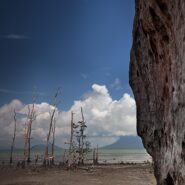 Beauty of decay
Between the banks of desires & reality,
Faced with conflict, Life acquires a meaning.
Life is a series of conflicts between inner thoughts and external pressures.
Coal must undergo deep earth pressures to become a diamond.
Rice must undergo hardship of pounding to become white.
Steel must endure forge to become strong.
Without having faced adversity,
ones accomplishments cannot be cherished.
Behind the climax in which a musician composes a brilliant composition,  lies years of dedicated struggle. The virtuous presentation is just the tip of a lifetime struggle, with essence set in metal of long perseverance.
At Bako National Reserve (Sarawak, Malaysia), decayed trees standing firm in the sea bed but weathered by years of struggle to survive waves of brackish water, offered an essence of process that one needs to experience to be worthy of a beautiful presentation.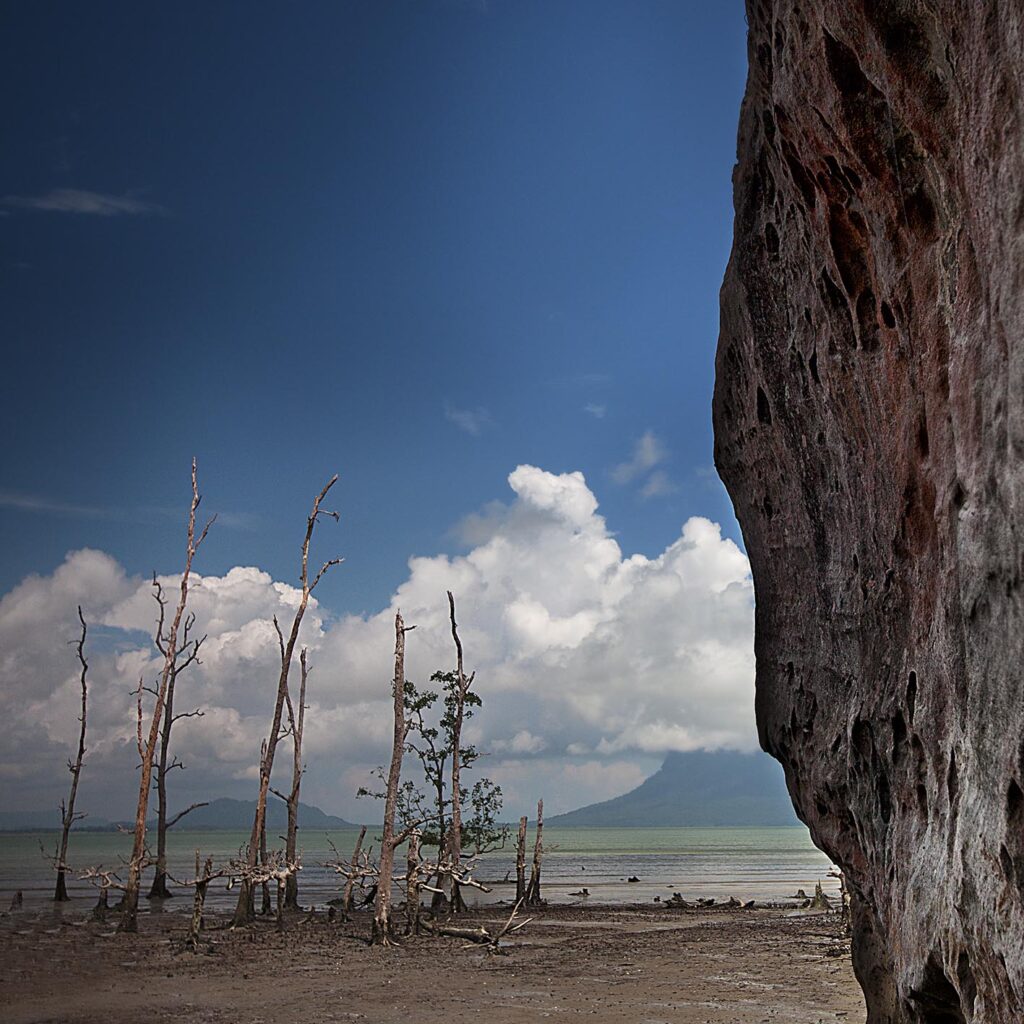 Photo: Beauty of decay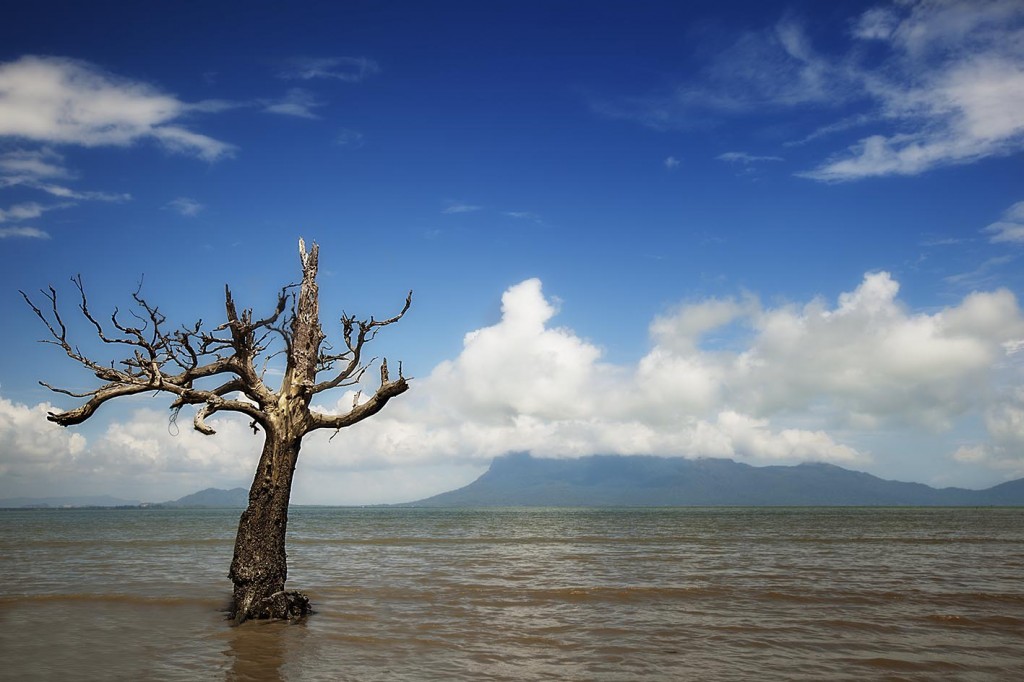 Photo : Beauty of decay