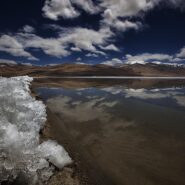 Stillness
Sometimes it feels I am constantly in search for something! Though mostly the search is not far, as the answer always resides in the proximity of observations.
I have found that stilling the mind and driven by a passionate desire, an indescribable energy always manifests to naturally gravitate towards culmination of the search. Muddy water becomes clear if allowed to stand undisturbed, and so does the mind become clear, if stilled.
Through my photography, I look for an essence that is normally hidden within the observed frame. I believe that nature is constantly communicating philosophical secrets by enacting them, but if we only engage in the frenetic activities of daily life, the ability to interpret them is foregone.
At Tso Moriri lake (15,000 feet) in Ladakh (India), the stillness of the early morning air was creating perfectly clear reflection of its surrounding. The scene was similar to the stilling of the mind to create a reflection of our quest within.

As I stepped ahead to capture the beauty of this stillness, these beautiful verses resonated within,
"Kahey Rey Ban Khojan Jayee. Sarabh Nivasi, Sada Alepa, Tohi Sang Samayee"
Guru Tegh Bahadur, page 684 of Adi Granth
Translated the entire verse reads.
Why do you look for Him in the forests?
Though unattached, He dwells everywhere, always your companion.
Like the fragrance within a flower, and like reflection in mirror,
He dwells within; search your Heart.
Outside and inside, know Him as One; the teacher has imparted this wisdom.
Nanak says, without knowing your own self, the moss of doubt can't be removed.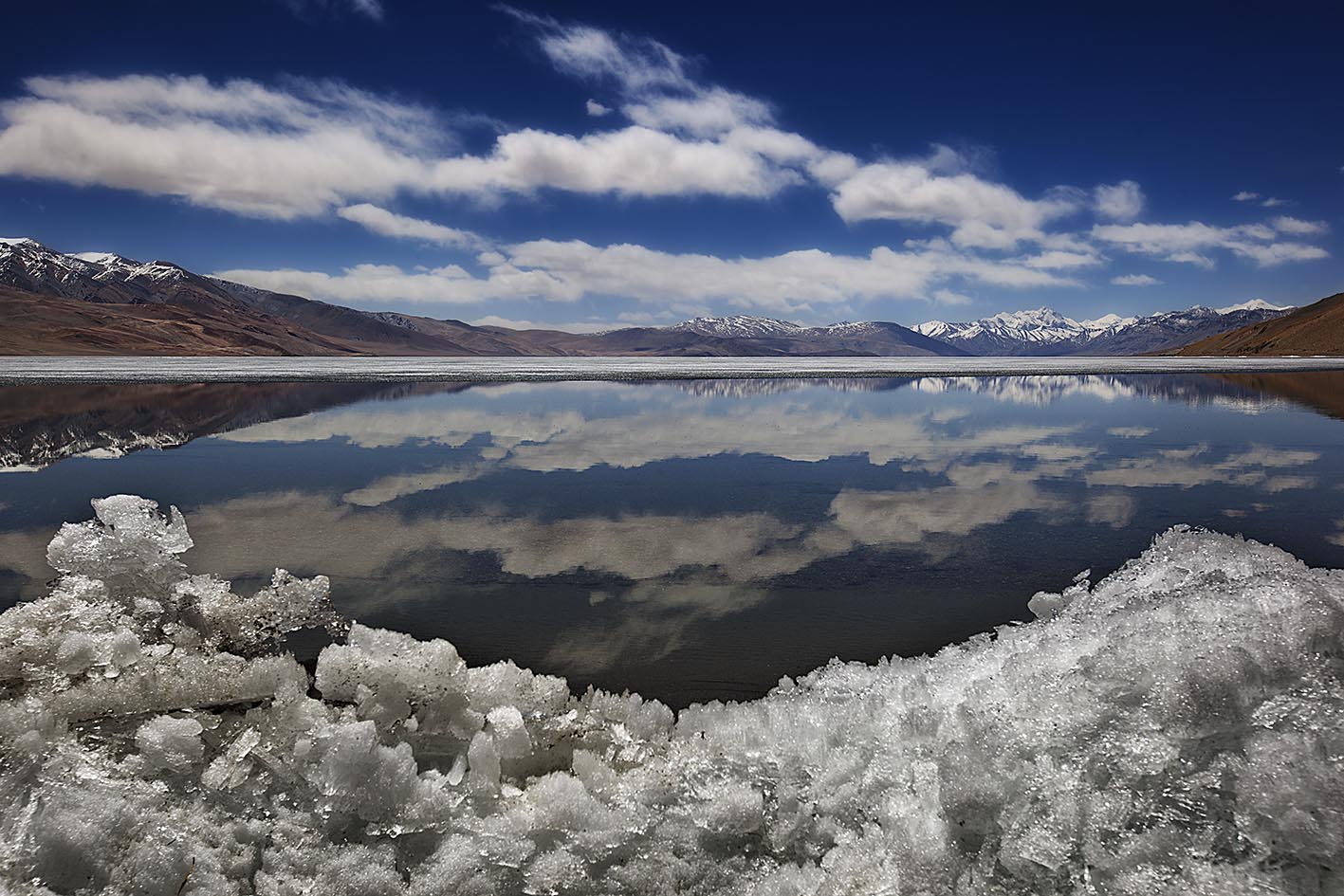 Tso Moriri lake (Ladakh, India)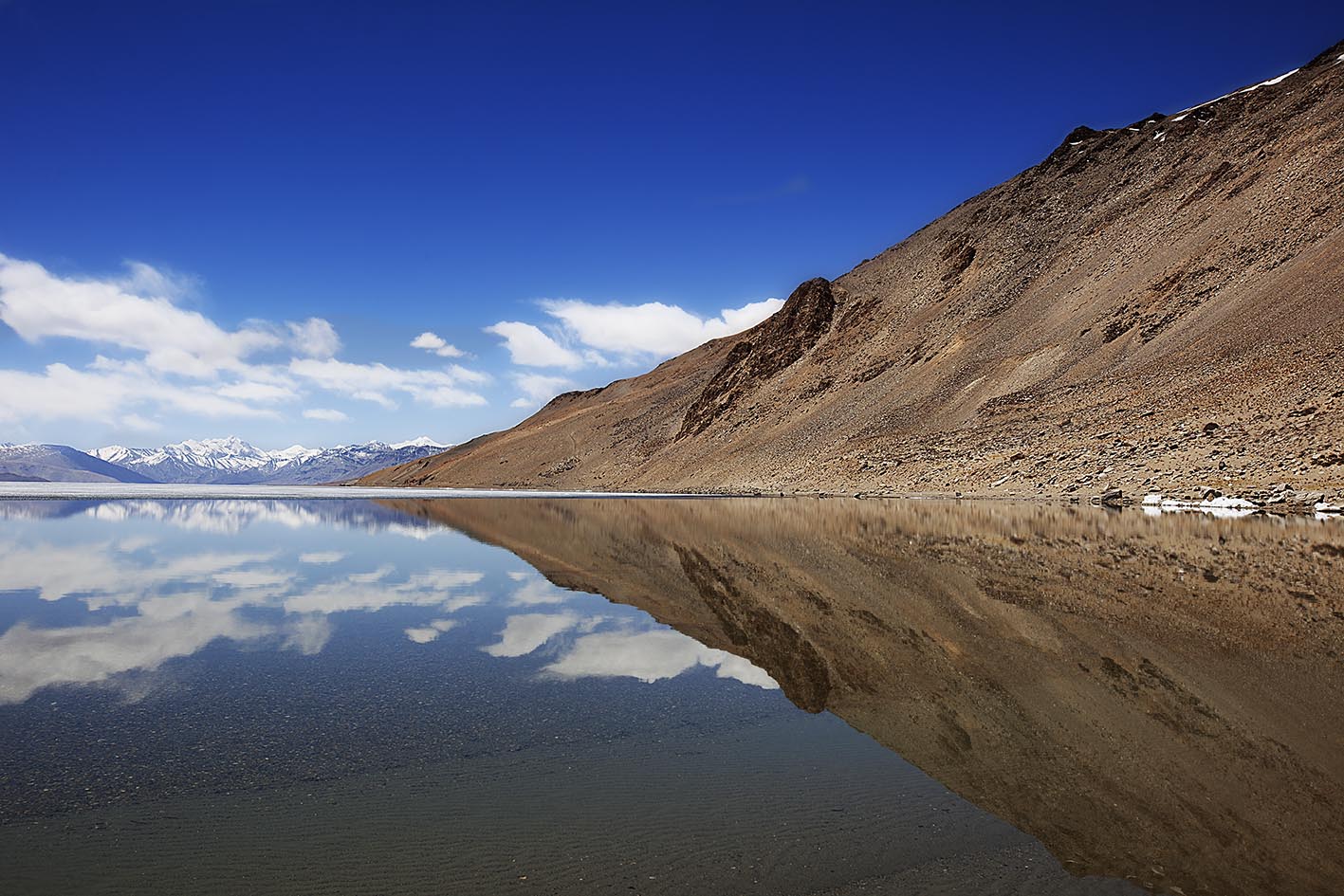 Tso Moriri lake (Ladakh, India)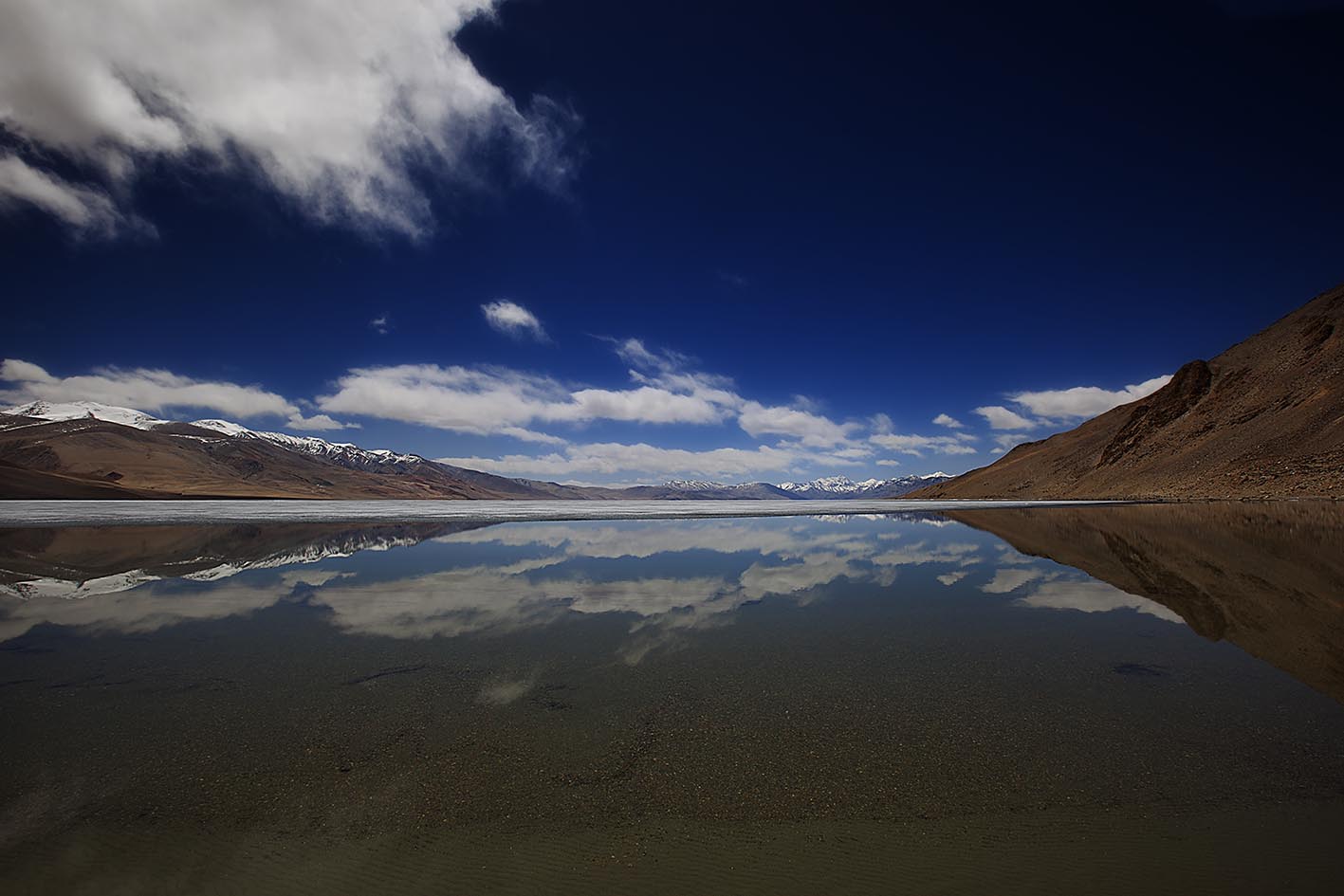 Tso Moriri lake (Ladakh, India)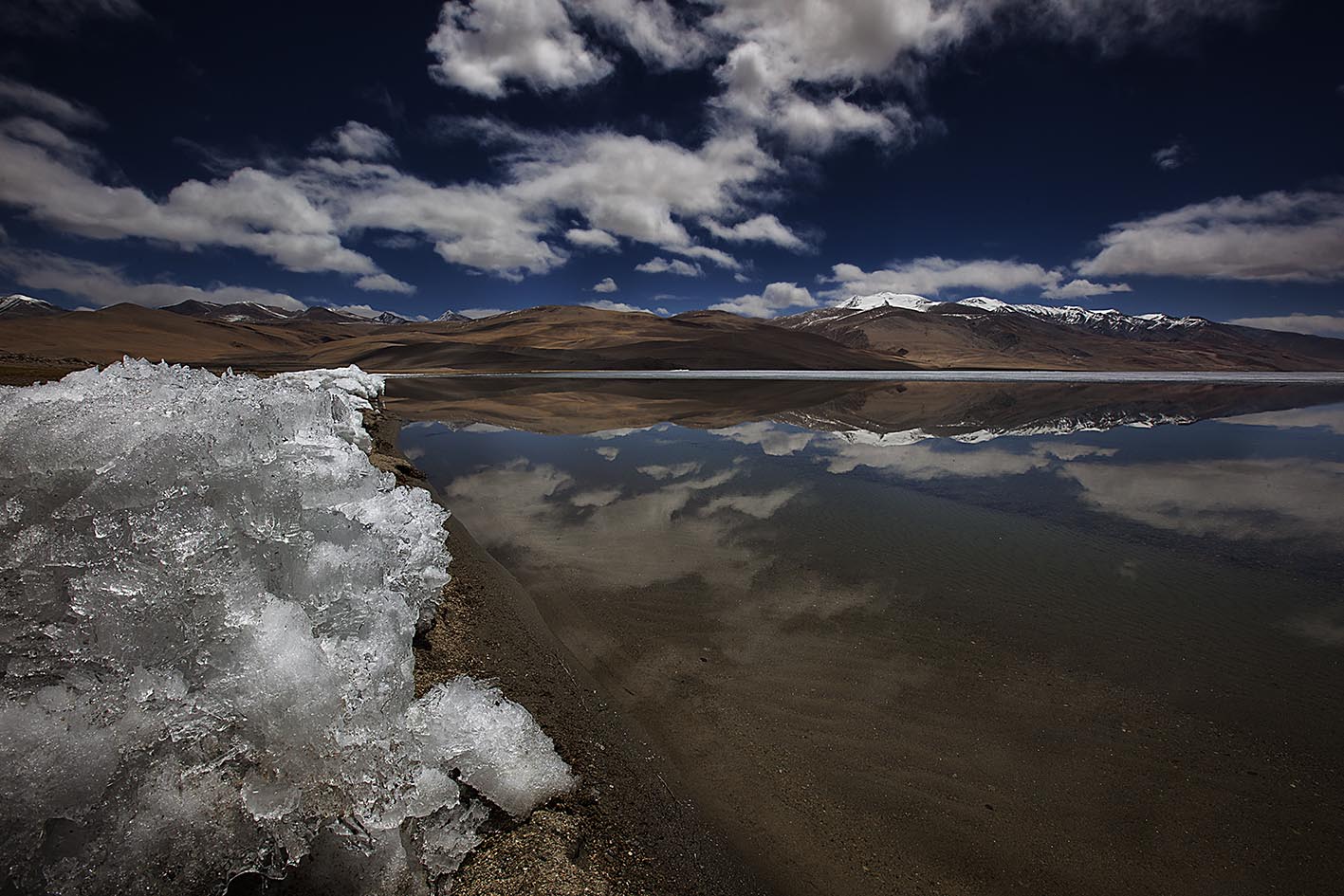 Tso Moriri lake (Ladakh, India)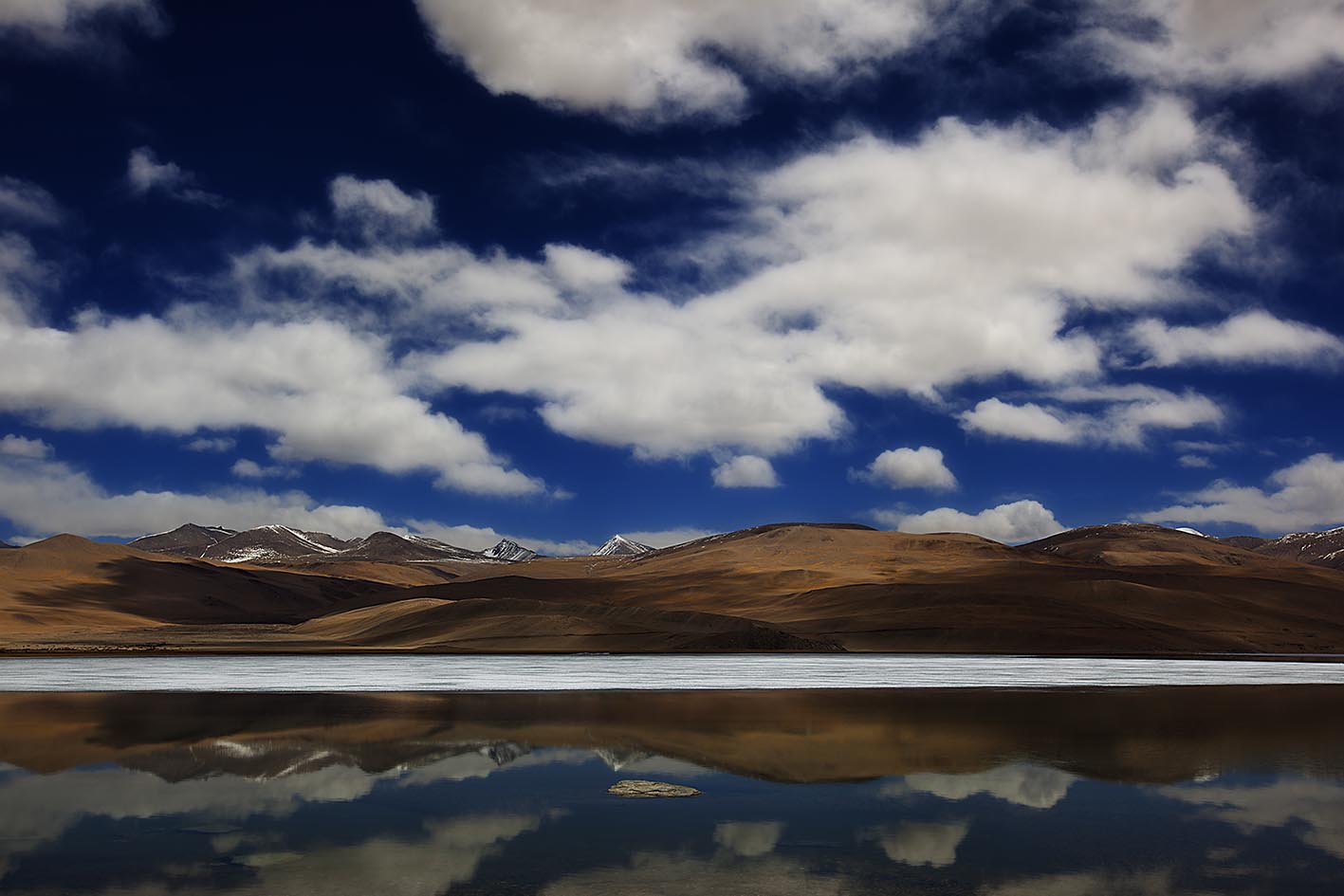 Tso Moriri lake (Ladakh, India)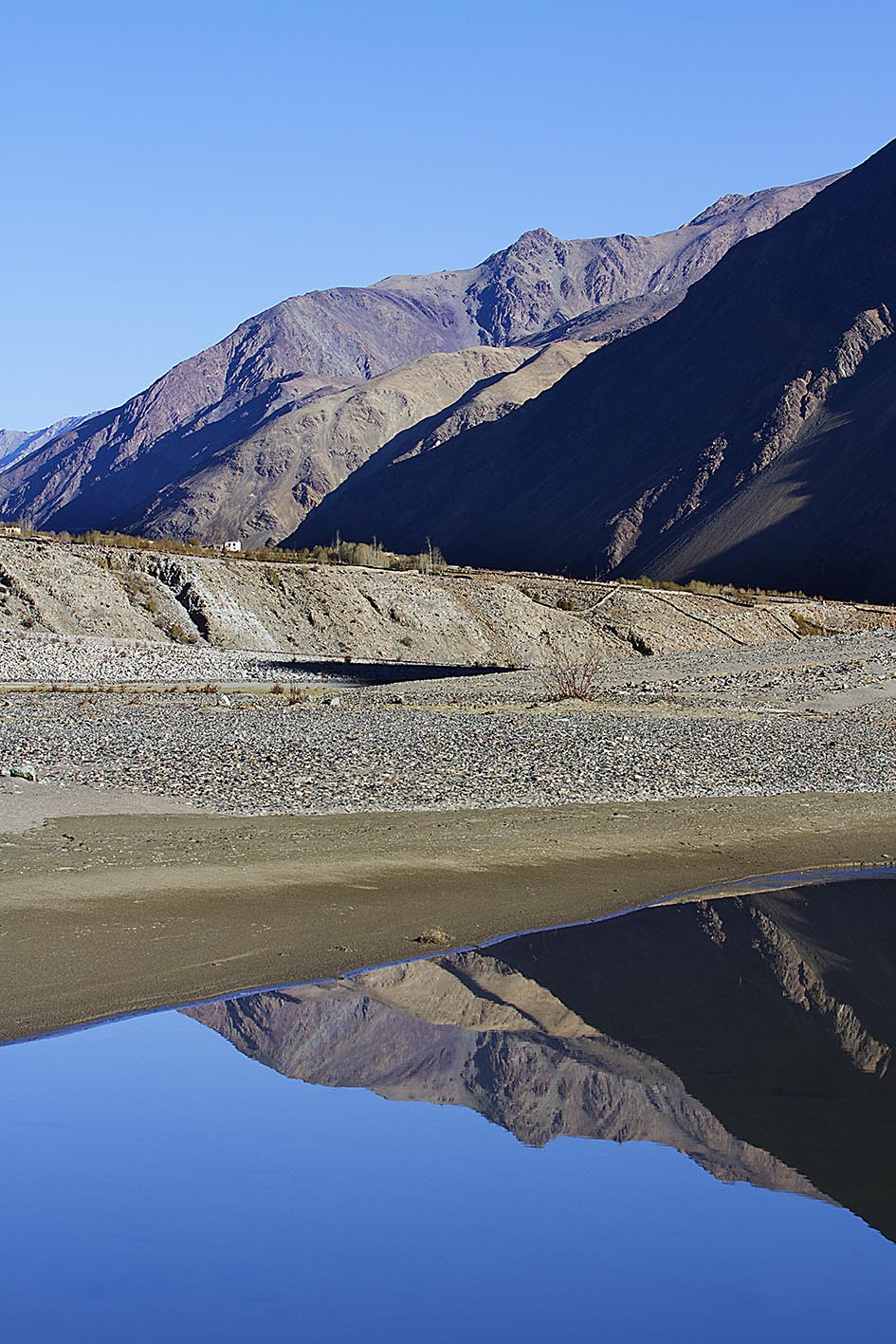 Tso Moriri lake (Ladakh, India)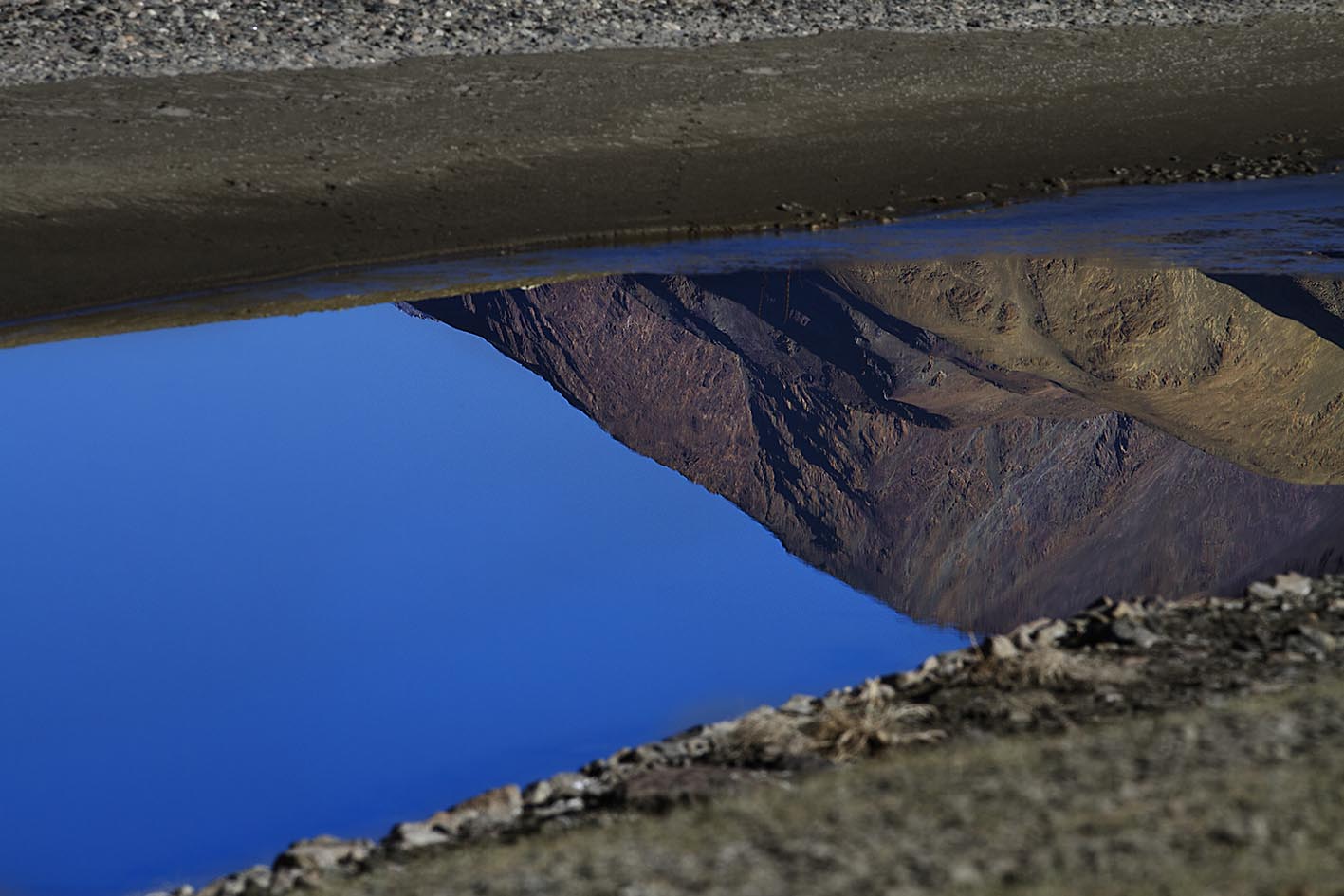 Tso Moriri lake (Ladakh, India)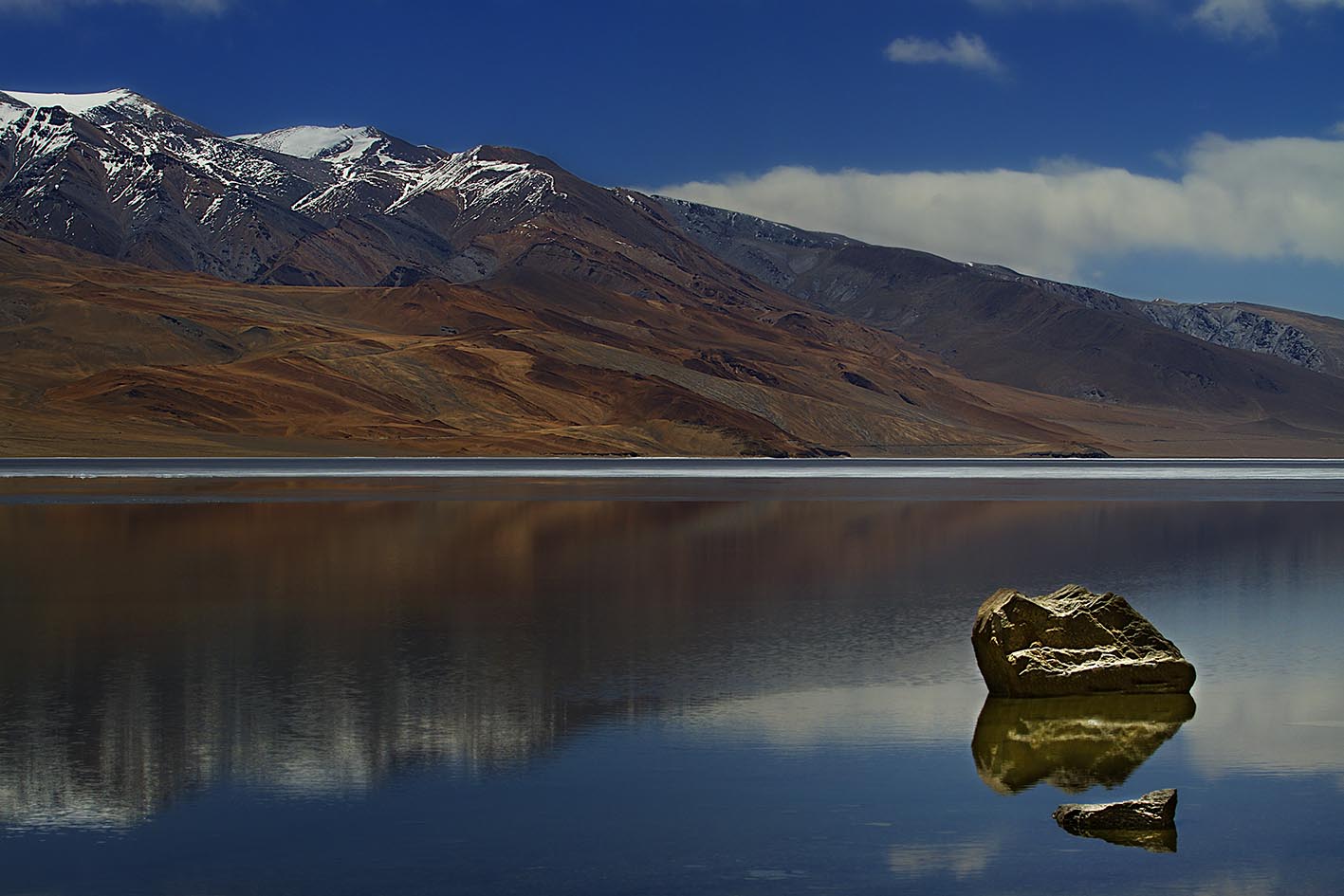 Tso Moriri lake (Ladakh, India)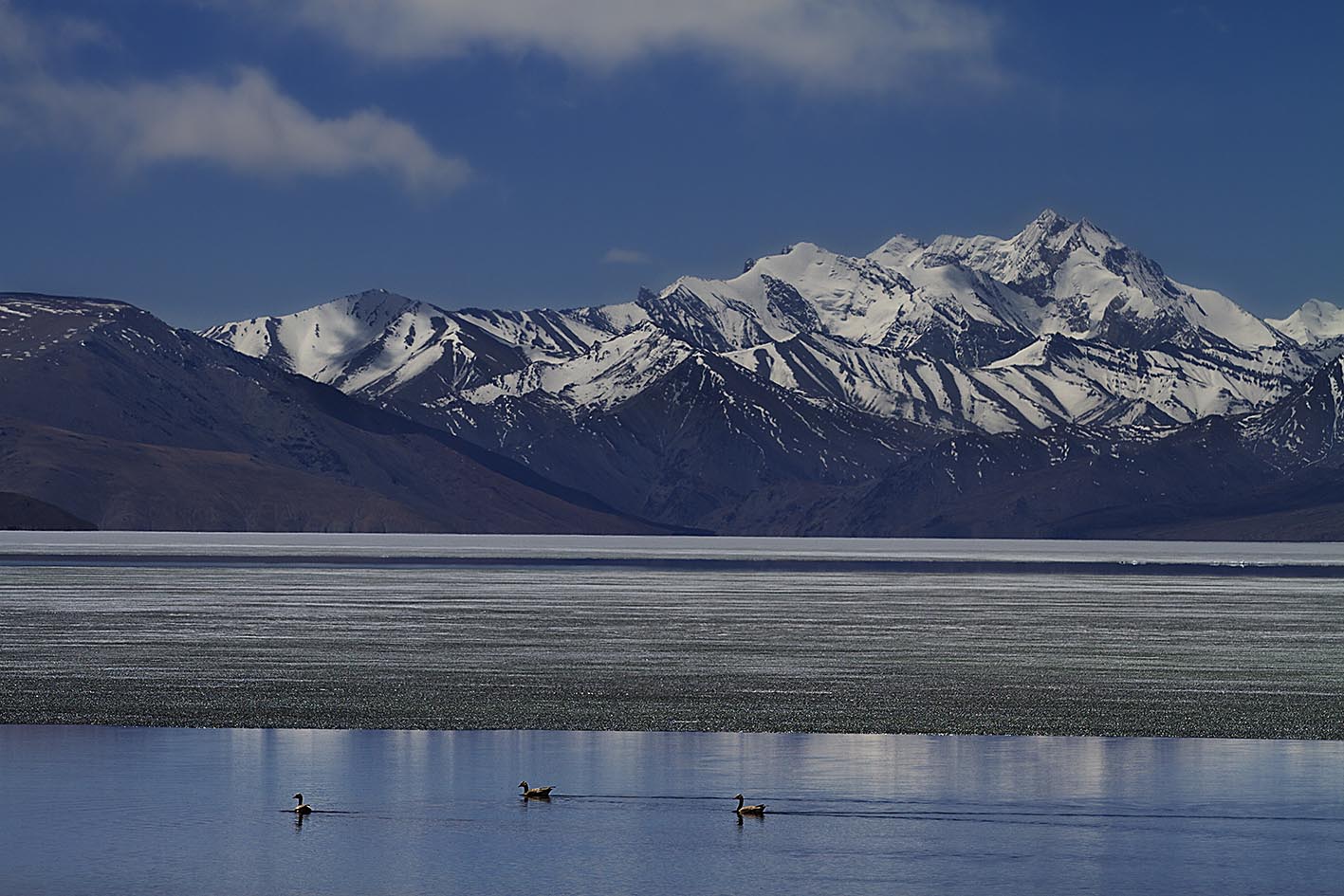 Tso Moriri lake (Ladakh, India)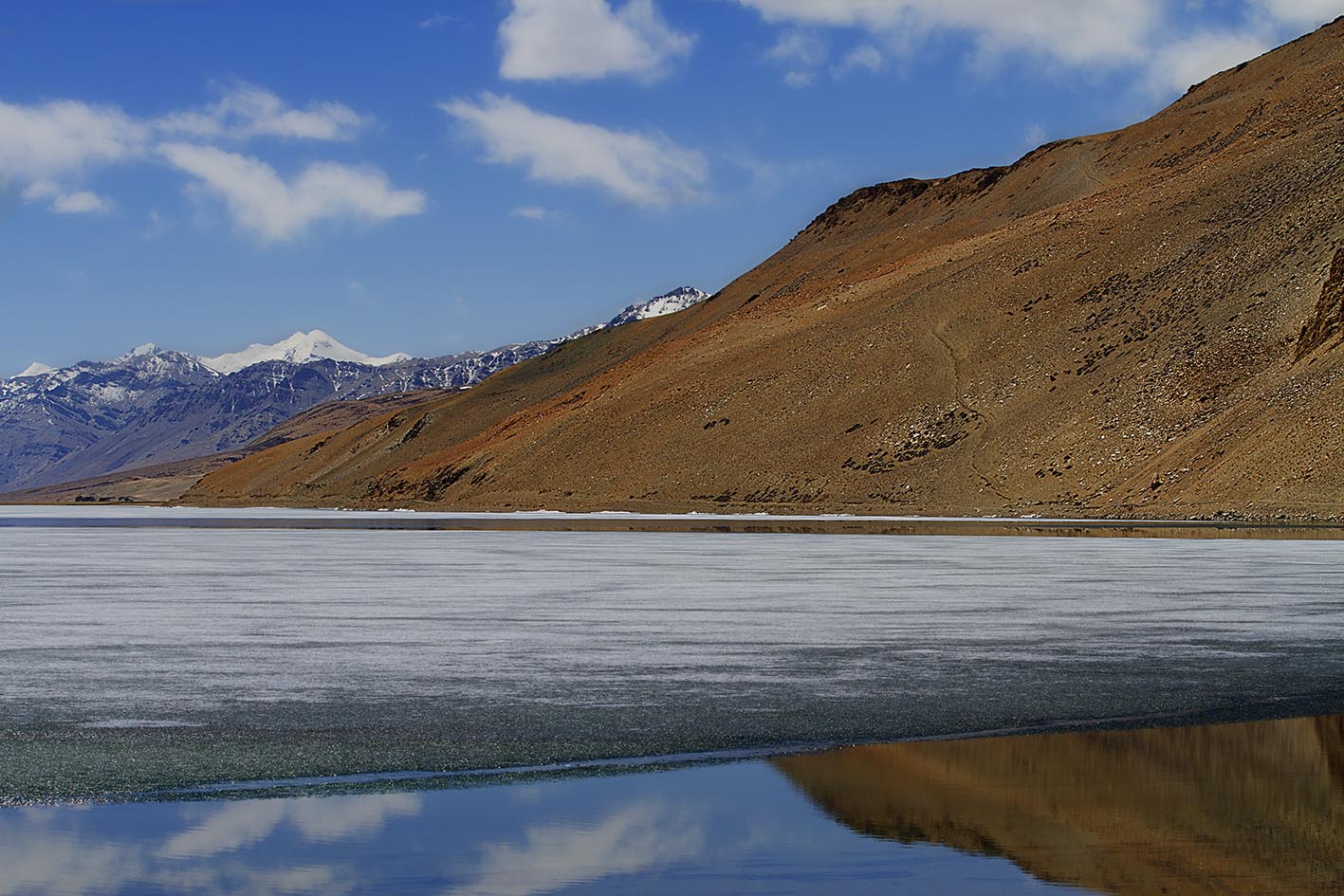 Tso Moriri lake (Ladakh, India)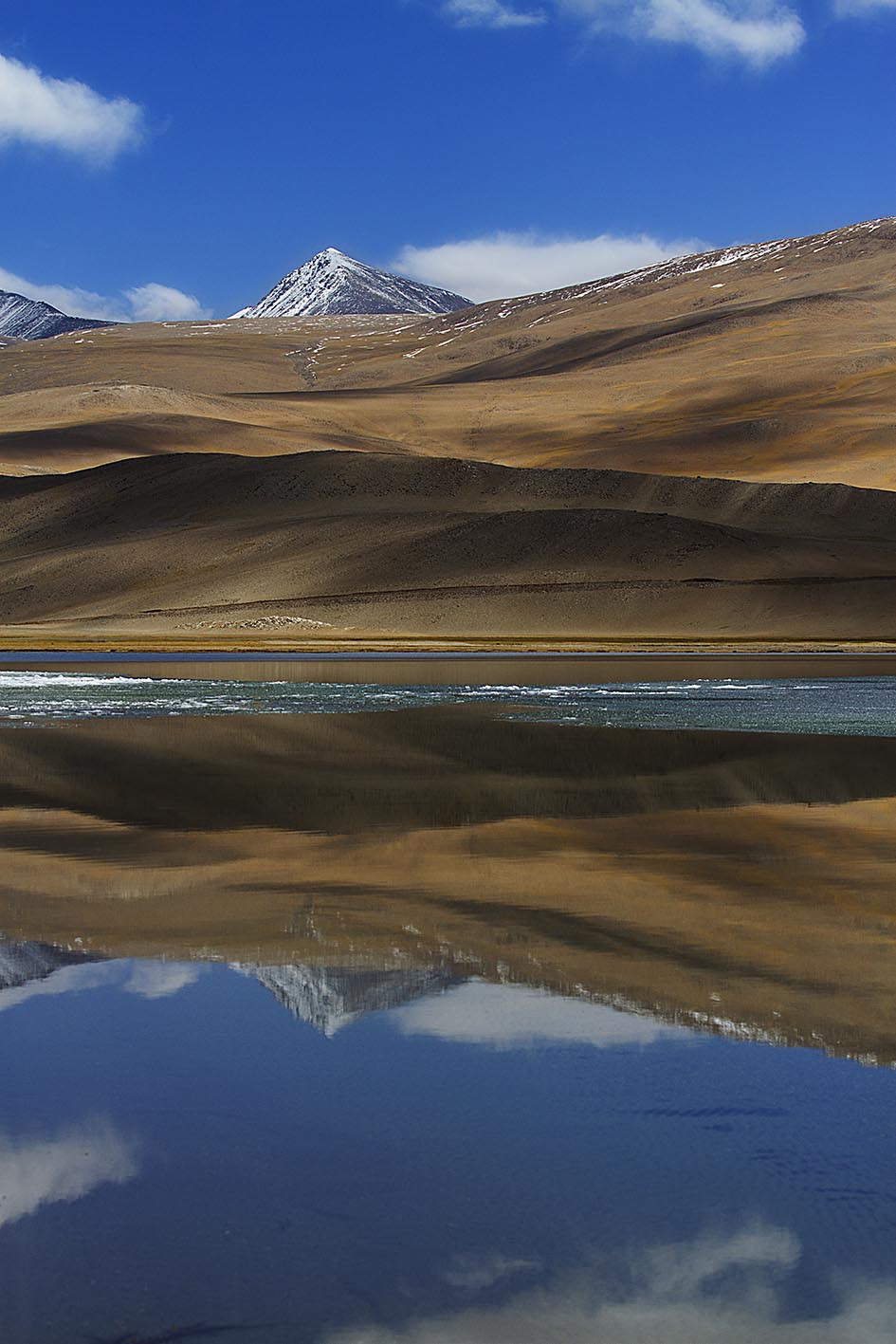 Tso Moriri lake (Ladakh, India)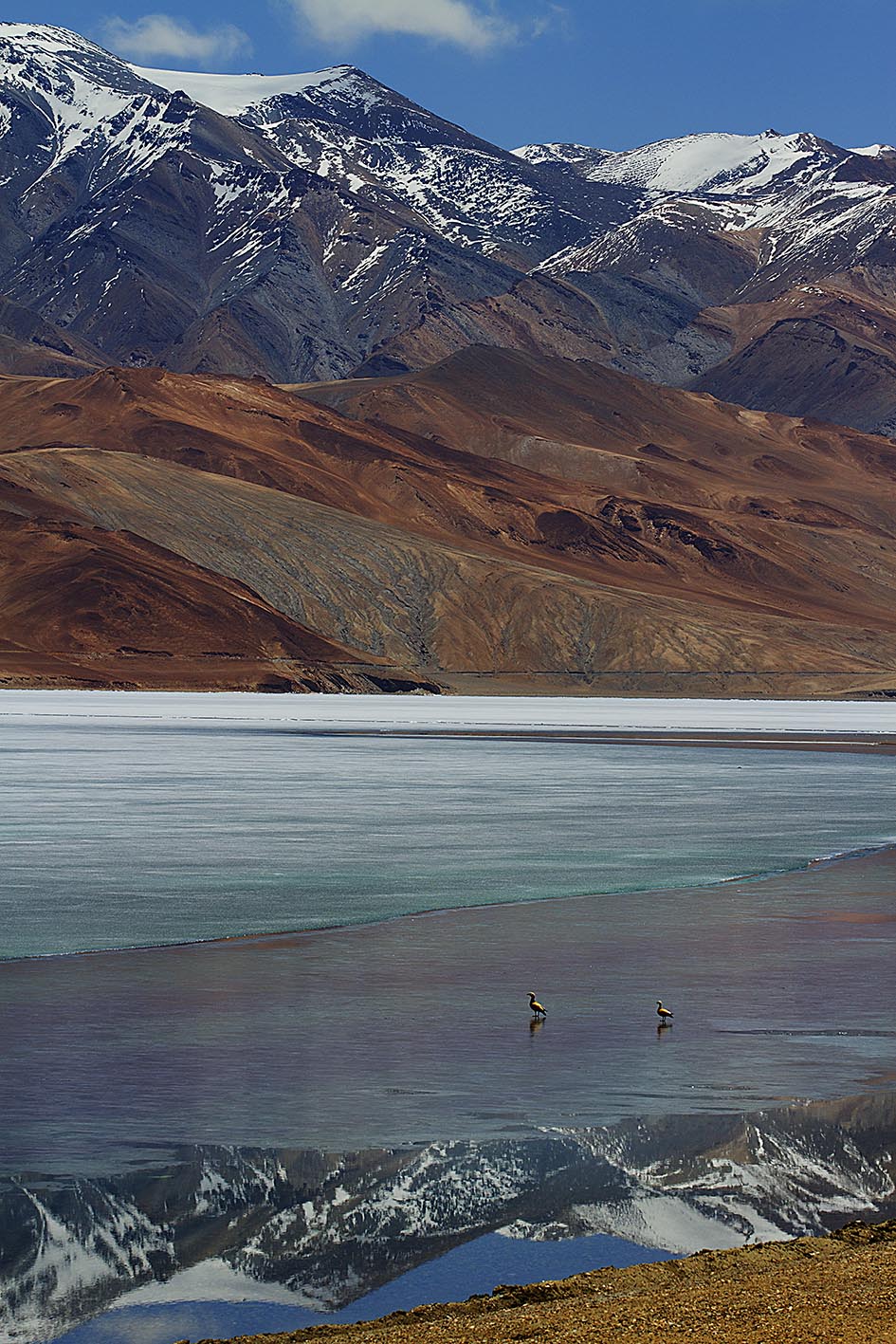 Tso Moriri lake (Ladakh, India)