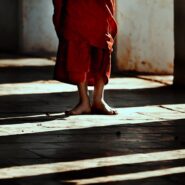 Renunciation
In Myanmar, faced with young children being trained into the order of monkhood, one is left wondering if renunciation is the solution to preparing the young for facing worldly challenges?
Would it not be better if children are skilled in their youth to become active contributors in the society, leaving the choice to be made by them as adults?
 Click first photo below and scroll to view series in slide show.