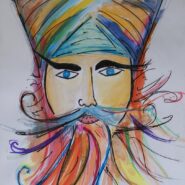 Photo Art
Datti Kaur, our younger daughter, a 9th grade student is passionate about art. Getting bored at home yesterday, in response to a sudden creative bout, she selected a photo of a Nihang from my photography blog and has adapted it in her own creative water color art form.
Here is the water color art form created through her strokes.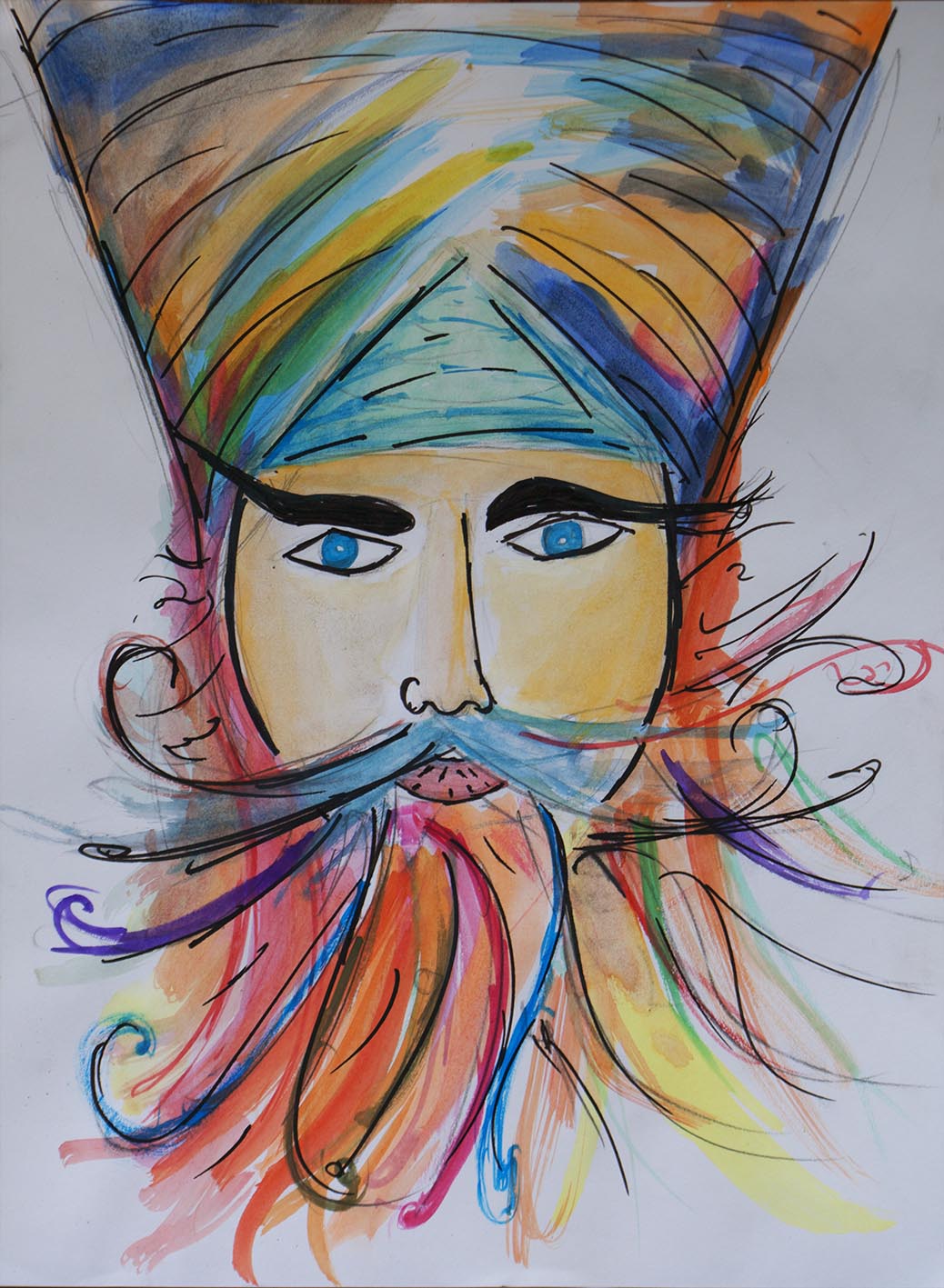 The photo below of Nihang that I had clicked in Punjab was her creative reference.