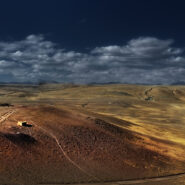 My interview – "The photography of Amardeep Singh"
Following my previous blog writing on Indian Sikh soldiers who went to Tibet in the year 1904, under Francis Younghusbands advance to Gyantse fort to nullify potential advances by Russians under the "Great Game" that could have moved them closer to India, it was picked up by a few organizations and has revived interest about this long forgotten historical contribution.
A community based non profit organization in USA, sikhfoundation.org also picked it and had published it on their website. The organization recently interviewed to share my experiences on life as I see through my photography. Though this interview logically anchored on the previous article on Tibet but it rapidly moves into deeper aspects of life.
Click link below to get redirected to the organizations website carrying my interview.