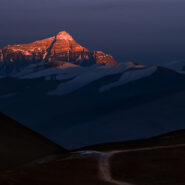 Mount Everest – North face from Tibet
An evening spent in the lap of Mount Everest (29,029 feet) at the remote Tibetan village of Tingri (14,107 feet), offered us an opportunity to admire the world's highest peak from close quarters. The near vertical north face of Everest in Tibet is the reason why expeditions to the top of the world are undertaken from its south face in Nepal.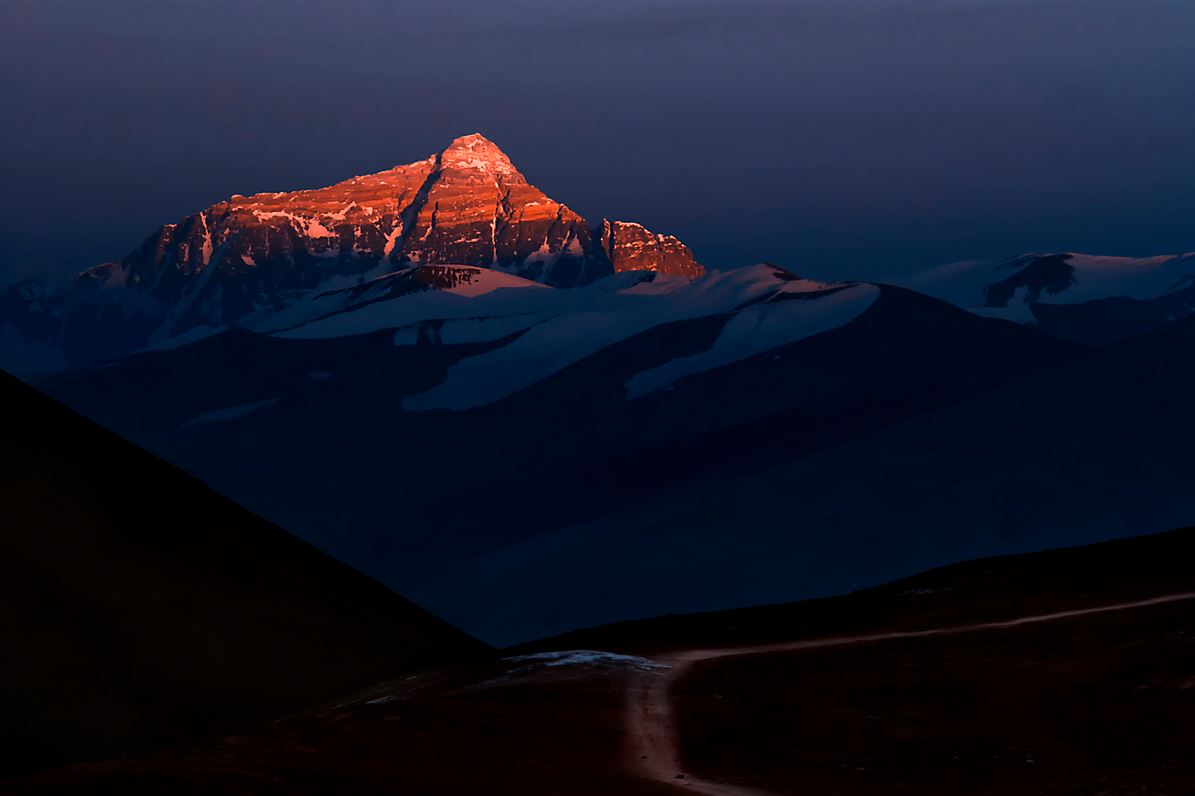 Our journey in Tibet took us from Lhasa to the Western border at Zanda, about 50 km short of the Indian state of Himachal Pradesh. Village Tingri is where we halted on the second night of the fifteen day drive. Looking at the excellent conditions of the high altitude highway, one should not assume that village Tingri is at a low altitude. As reference, the human body can be easily hit with altitude sickness at 10,000 feet and Tingri is at 14,017 feet. The beauty of Tibetan plateau is that once the body is acclimatized, traveling here feels as one is on the flat land of a country like Singapore. Interestingly, at such a high altitude, during the entire fifteen day journey, we were driving at an average speed of 120 km/hr.

Most unfortunate part was that even though we had the Government approved permit to enter Everest base camp and spend a night at 17,220 feet but due to political unrest, all foreigners were stopped and diverted.

One can't ask for everything in the world and we were happy to have spent a night in the lap of Everest at Tingri village.