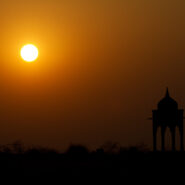 Keep going
The spectrum of my learning spans across engineering, music, management, philosophy,  photography and writing.
Learning engineering and management was tough but a relatively easy journey. I stayed on course, memorized the postulates and just applied them to situations. Same with music, where having learnt Raags (combination of notes) and Taals (Beats), it was then a mere extrapolation. Applying basic principles of philosophy to real life situations was no different.
However there is a unique difference between art forms like photography and writing versus rest of the streams that I have delved into.
Sometimes I feel overwhelmed by the effort required to keep myself relevant in both these art forms. Any good work that I produce, seems to have a very short life cycle. As I feel I am getting good in a style, my own benchmark starts challenging me to get even better. Sometimes I can hear the audience say "what is new in this?".
The only postulates in these art forms are one's own benchmarks!
"Keep going!" is the phrase that has kept me exploring, creating and searching. Every day seems to be a new front to discover. There are times I feel exhausted but then not finding the vultures yet hovering over my head, I get up and take one more step.
In Rajasthan, I turned my camera to photograph sunrise and sunset, with an element of creativity.
Click first photo below and scroll to view series in slide show.