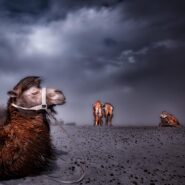 Humps of Nubra
The journey from Singapore to Leh (Ladakh, India) meant going from sea level to 3,505 metres in less than 24 hours. I had not had time to acclimatize and my heart was pumping hard to maximize the intake of every molecule of oxygen in the rarefied air.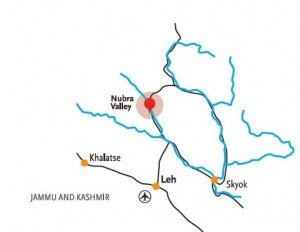 Early morning I drove in a multi-utility vehicle to one of the world's highest motorable roads, Khardung La pass, at 5,359 metres. With rapid ascent, in less than two hours, my body had ground to halt. At top of the snow clad pass, an Indian Army soldier served us tea and advised that we descend quickly. Driving down to 3,048 metres, a few hours later, we instead found ourselves in the midst of a sandstorm in the cold, high altitude desert of Nubra Valley.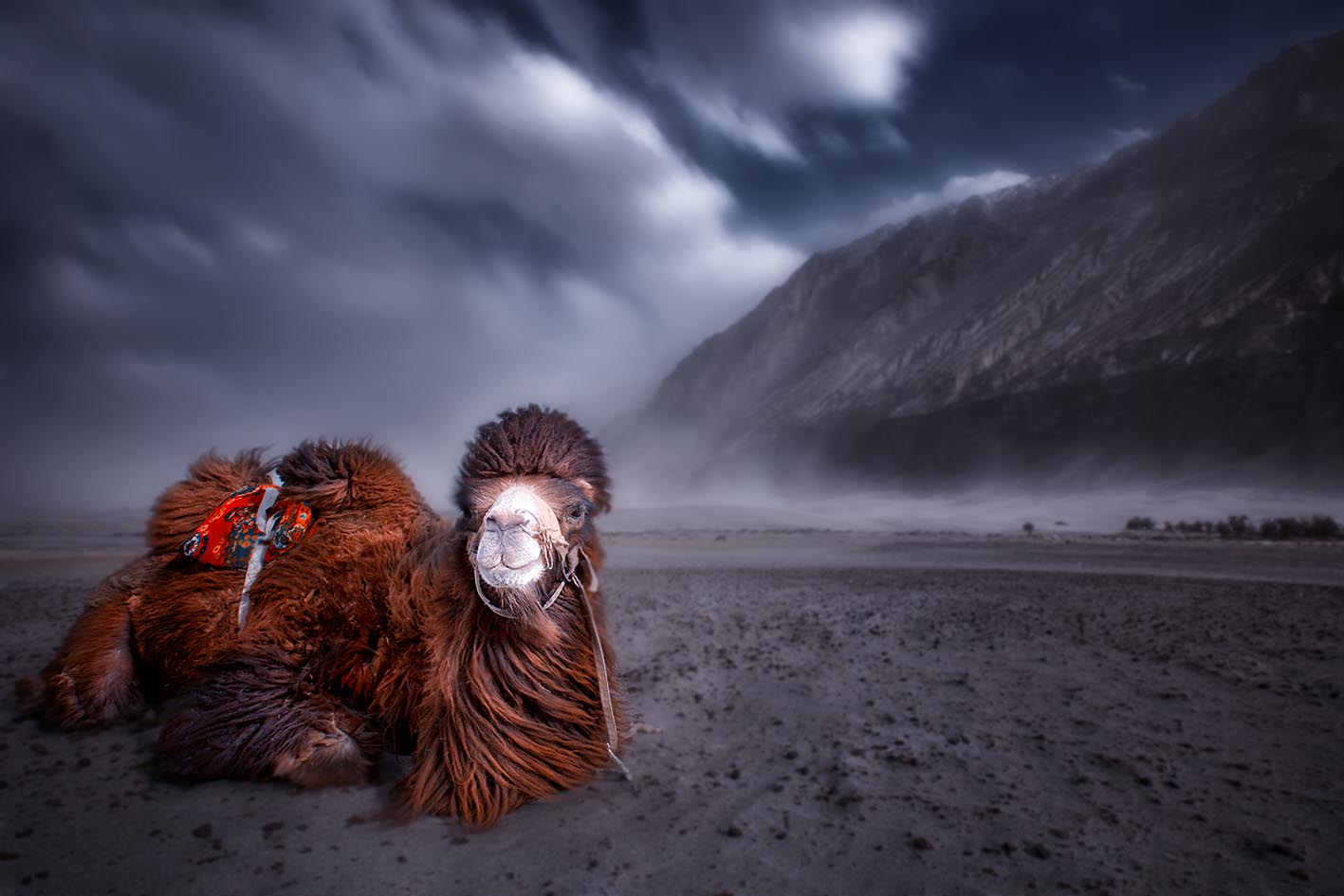 Nubra Valley was once a stopping place on the historic Silk route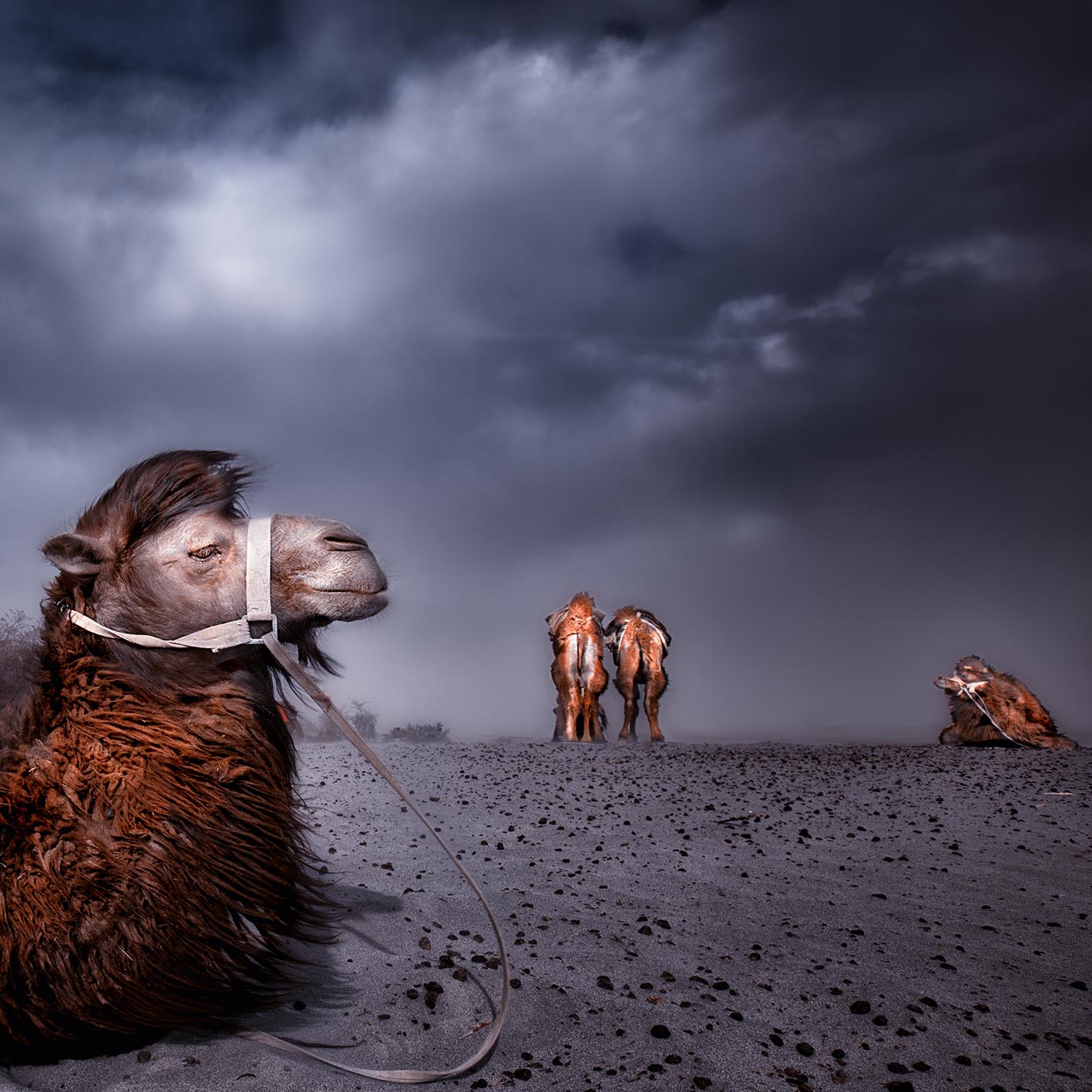 Bactrian camels of Nubra valley survive only in the high altitude cold deserts, where it never rains

Nubra Valley is around 150 kilometres north of Leh city. Here, the Shyok river meets the Siachen, forming a large valley that separates Ladakh from the Karakoram mountain ranges. With Siachen Glacier to the north, the valley is connected via the Karakoram Pass to Xinjiang in China to the west and to Pakistan to the east.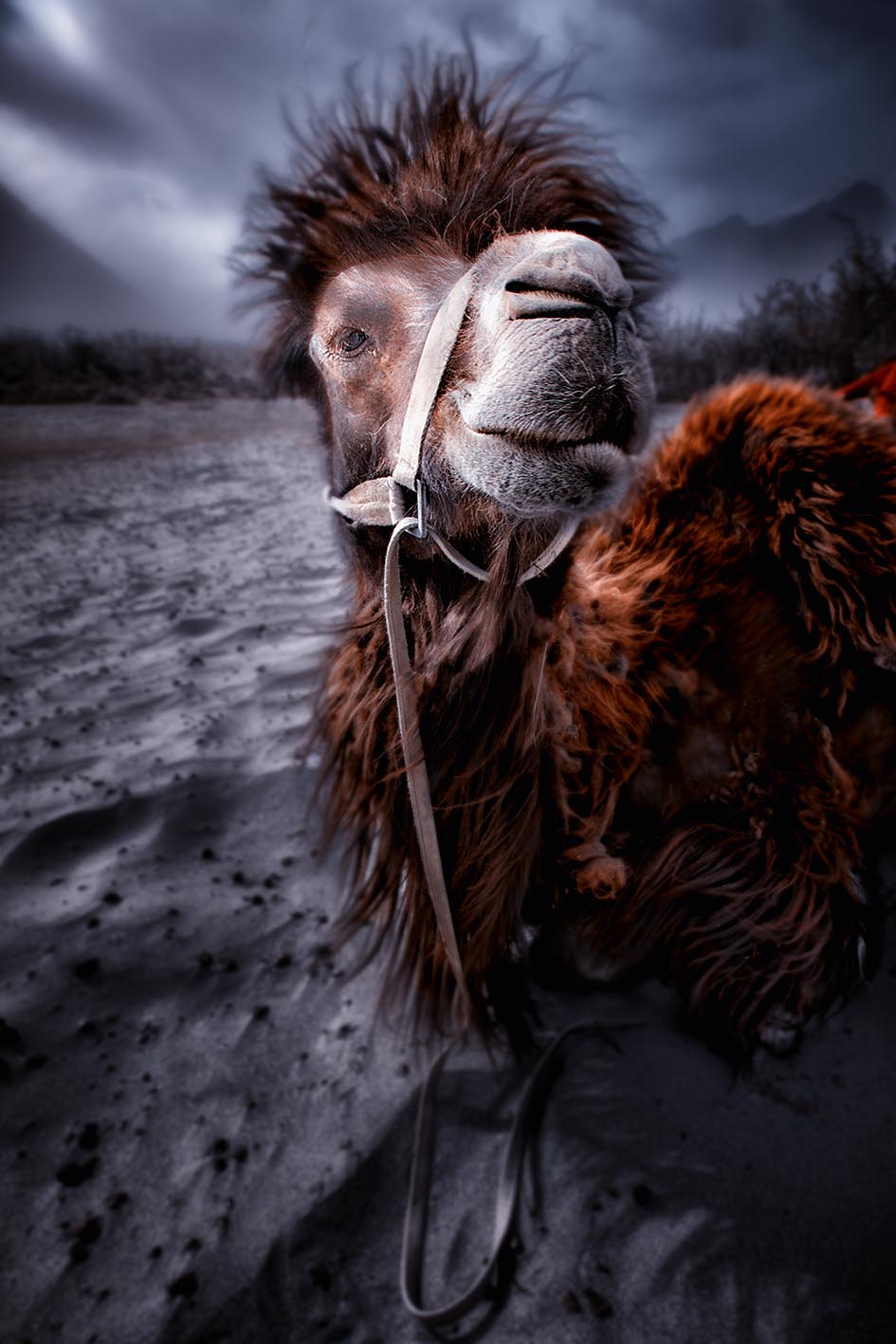 Traders bought the double humpback Mongolian camels, some of which were left in this area and can still be seen
Physical endurance turned into a moment of ecstasy when, in the far distance, I had the first silhouetted glimpse of the only surviving herd of Bactrian camels of Nubra Valley. The moment was made all the more sublime by the gods, who seemed to know that swirling gusts of sand would only add to the scene as I photographed these "ships of the desert".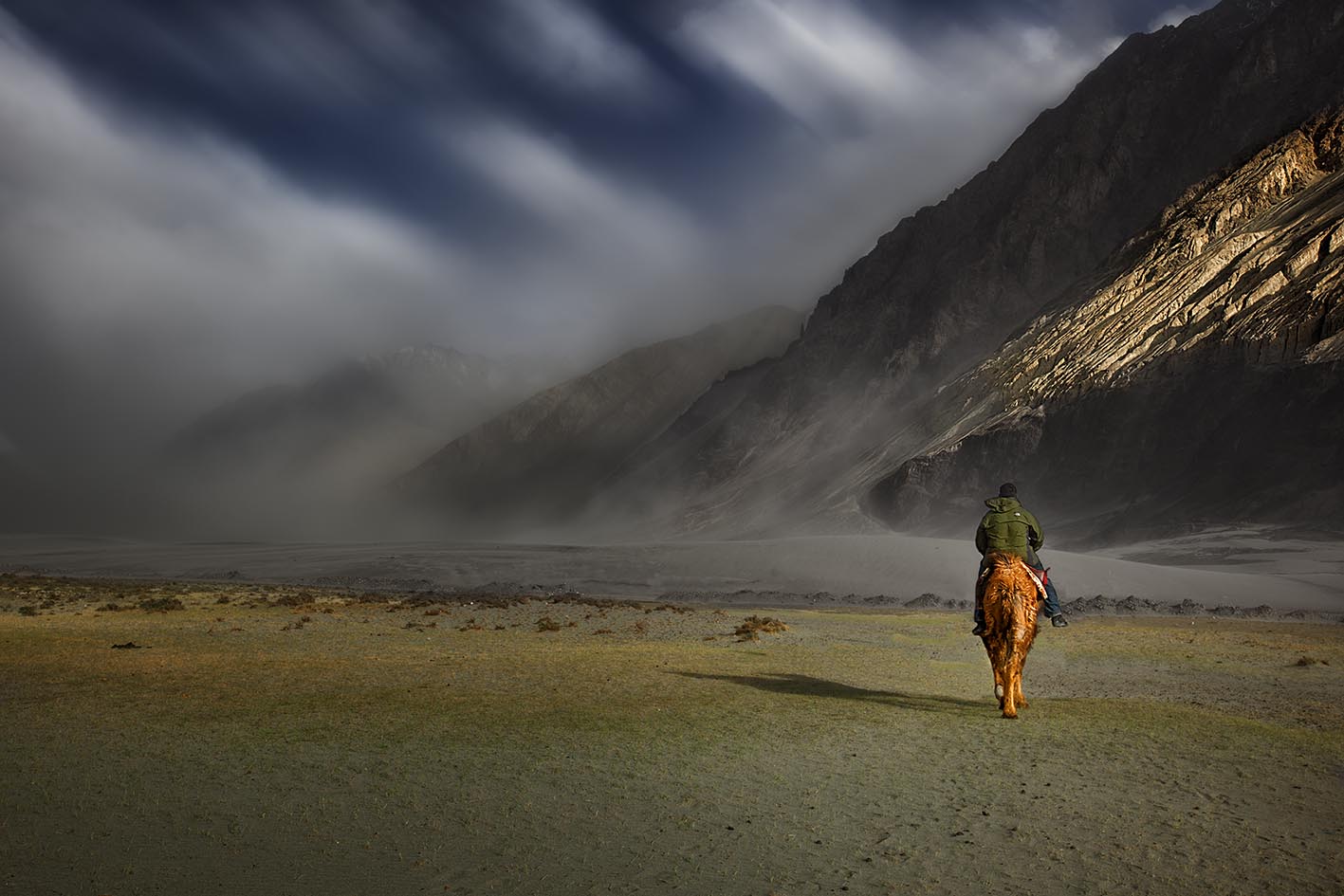 Bactrian camels are the ship of the high altitude cold desert
While Arabian and Indian Rajasthan camels (Camelus dromedarius) only have a single hump, Bactrian camels (Camelus bactrianus) have two humps on their back that help store fat. They are herbivores, with a preference for shrubs and dry thorns, and they are the only land mammals than can quench their thirst with brackish (salt) water. They are highly adaptable, coping with extreme temperature ranges from -40°C to +40°C, and have an average lifespan of about 50 years. Today, there are fewer than 1,000 wild Bactrian camels living in their primary habitat across the Gobi Desert, along northwestern China and southern Mongolia.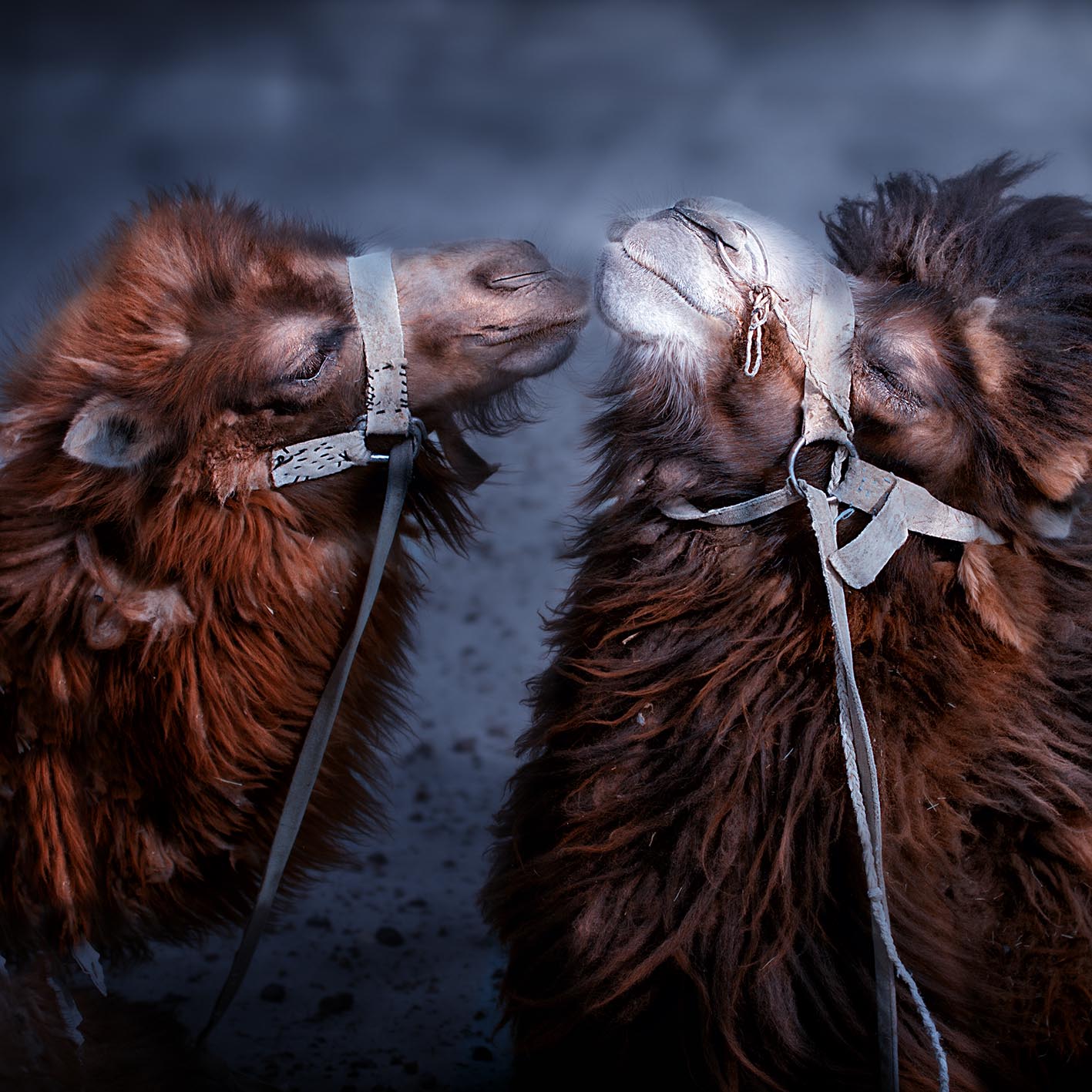 Bactrian camels are docile but can get aggressive, if in danger
Nubra Valley was strategically located on the historical route, witnessing traders and explorers bridge East and West, and Bactrian camels were the principal means of locomotion. As late as about 65 years ago, these camels were used across the Silk Route, taking a break in the cold desert region of the Nubra Valley to feed on vegetation, before proceeding further into Central Asia or into China.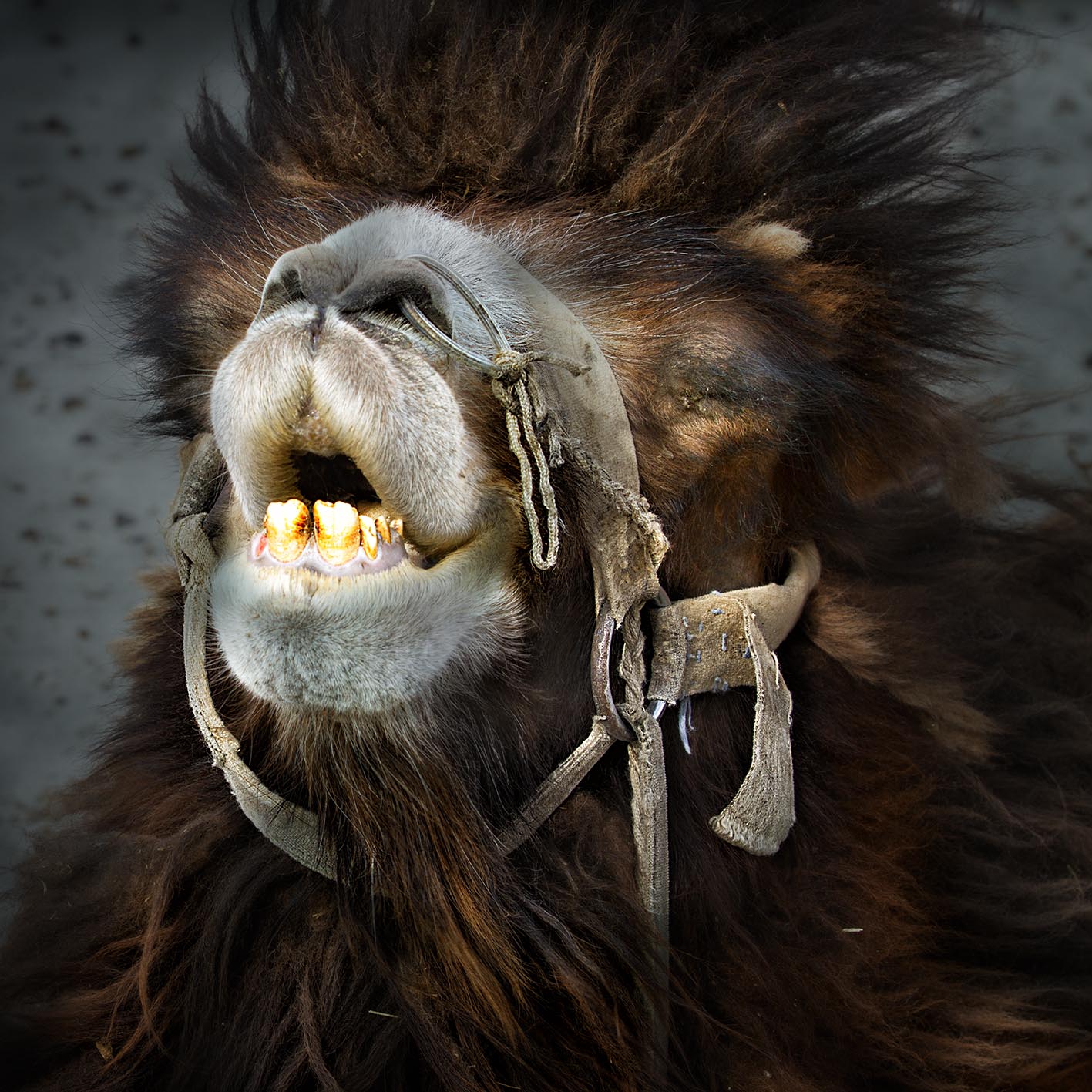 Desert muse : Bactrian camels have been the focus of artwork throughout history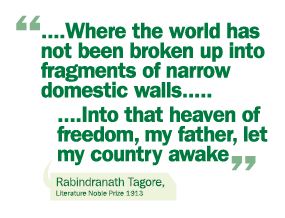 The partition of India in 1947 led to the creation of a border in the west with Pakistan, forever blocking the valley from accessing Central Asia. In 1949, China closed the border between Nubra Valley and Xinjiang, which sealed the old trade route from the east. Since then, the region has not seen any fresh herds of Bactrian camels traverse the Nubra Valley, and those trapped in the valley could no longer go anywhere.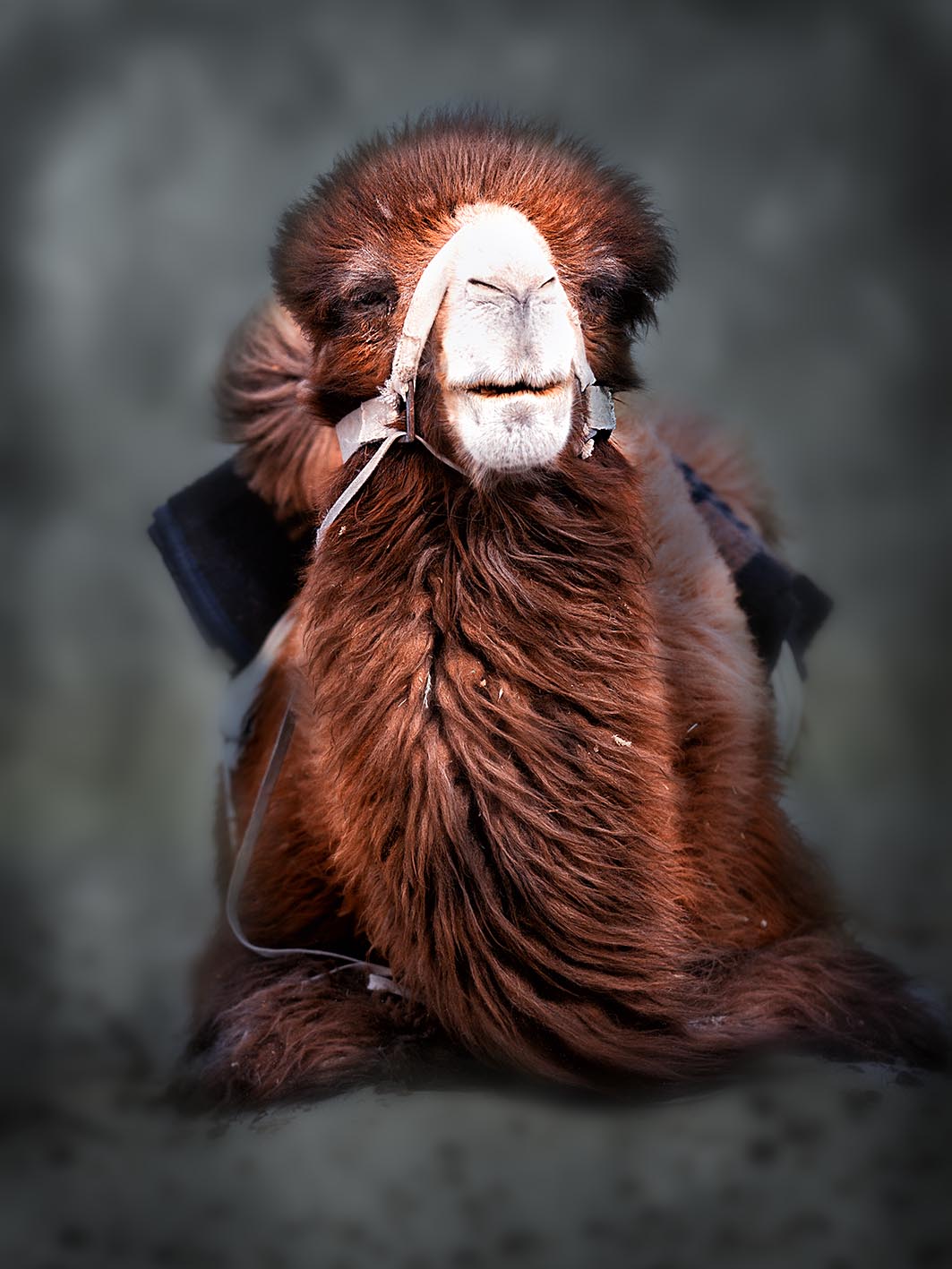 Bactrian camels were depicted in numerous ceramic figurines of Chinese Tang dynasty (618 – 907 AD)

Today there are around 25 surviving Bactrian camels, trapped in the Nubra Valley region. Stranded there by the region's politics, they have been adopted by the locals, who make use of them to support their livelihoods.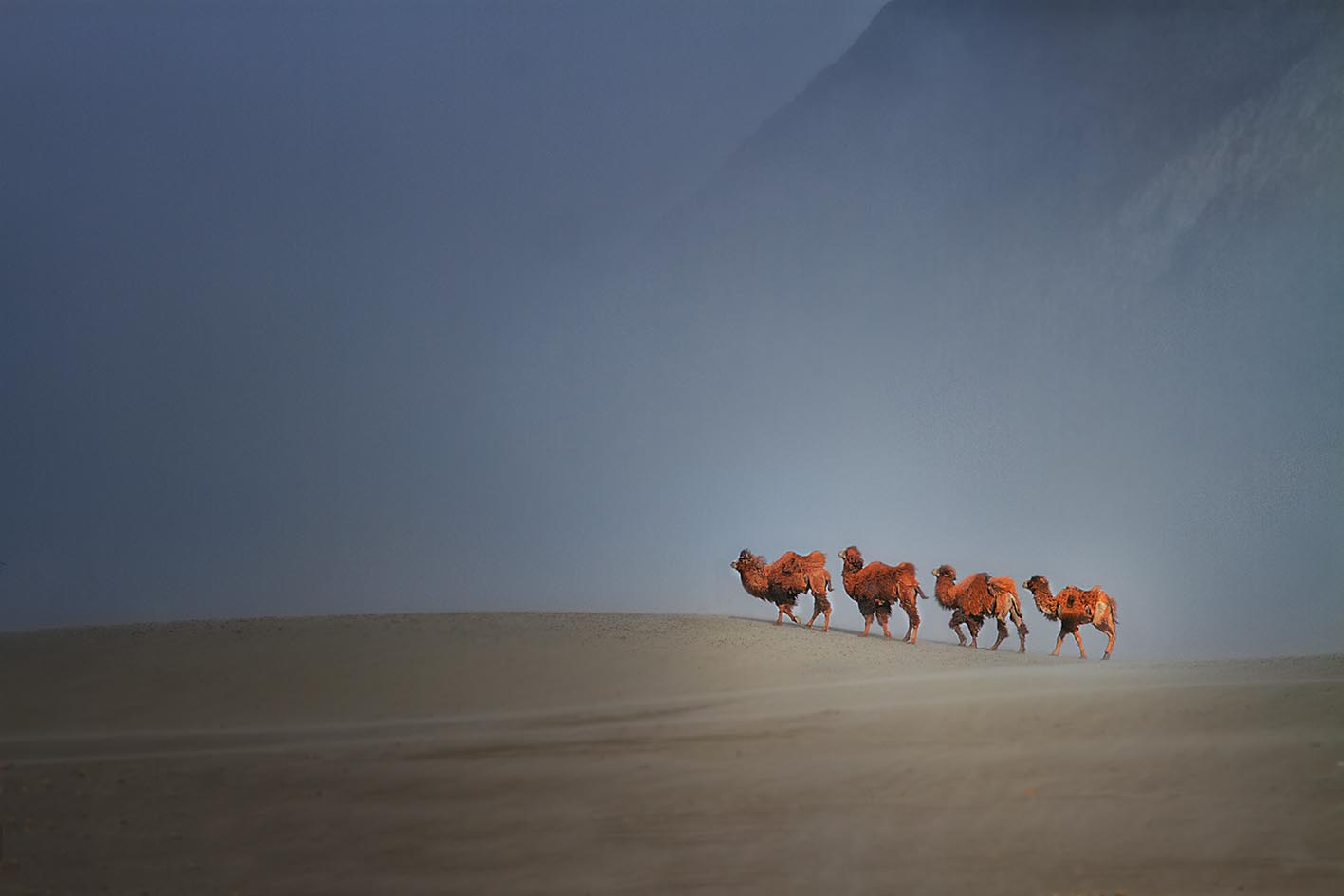 Once these camels freely roamed in this region, accompanied by traders.


Will these formidable creatures ever thrive again? With this thought I headed into the sandstorm, resolved to capture more of these remarkable moments.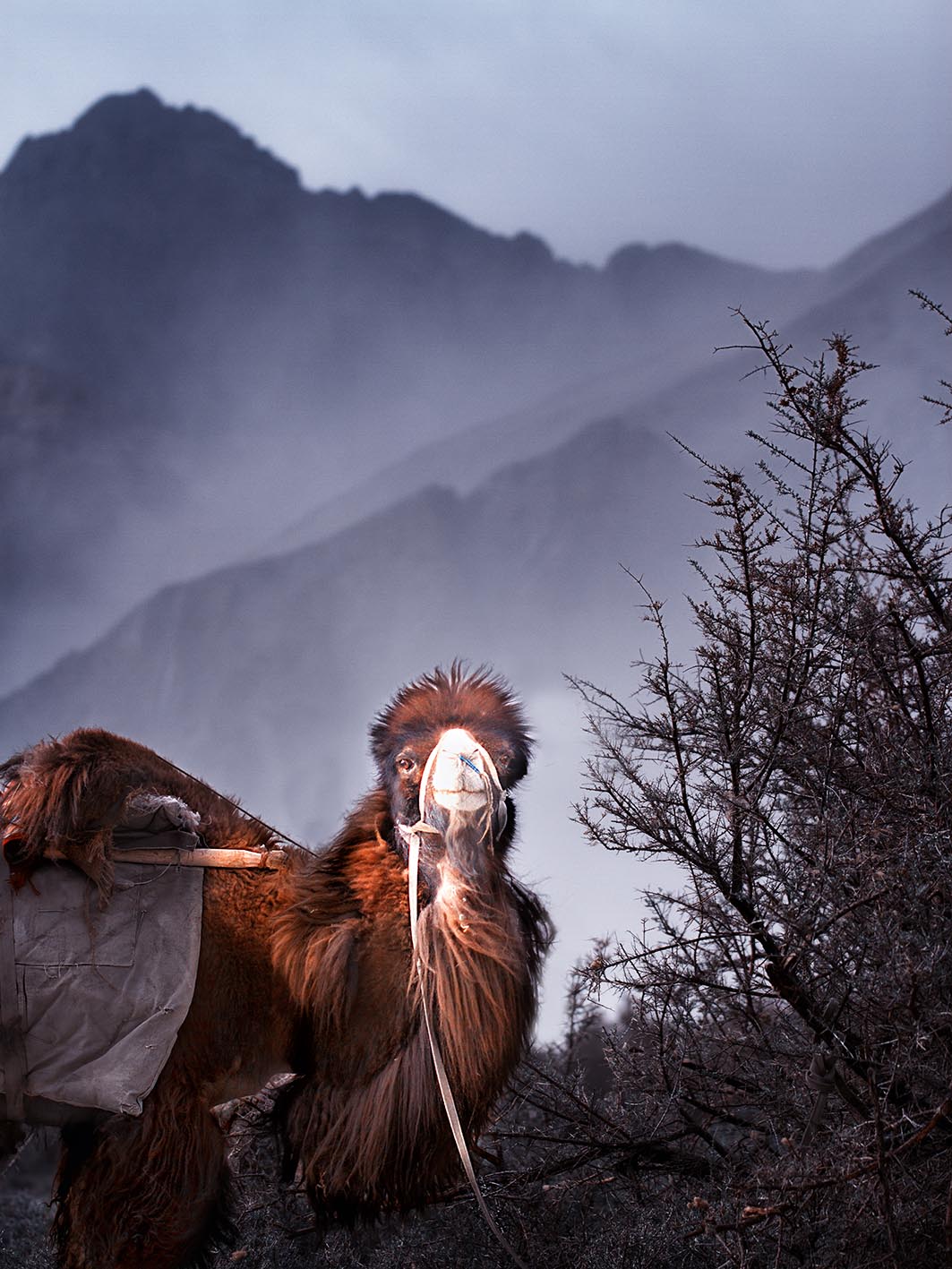 These camels yearn to live beyond the  man made geographic divisions