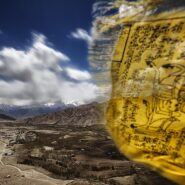 Framed & Overlaid
Pleasure,
Intoxication,
Obsession,
Cravings never cease.

We emerged from nothing and will merge in nothing. Few years of worldly complexities that we get involved in as reality, can actually be disruptive, if not lived with balance. Our cravings continue to expand the net and only through contemplation, is the uselessness of the tangle appreciated.


Duty is inevitable but how we get buried deep inside the heap. In essence, all that is required is to keep life simple. Giving up the "wants" and living within the "needs" to bring internal happiness.


This may sound easy to implement but herein lies the biggest challenge. I admit that for years I have been trying to find the art of living in the balance and probably that's the reason that once in a while, I like to explore the remotest areas of the world as it helps me connect internally, before resurfacing again in the world of cravings.


Exploring remote areas in Ladakh, I found opportunities to be close with Buddhist stupas and prayer flags. Photographically, the fluttering flags and stupas did not offer anything spectacular for creating an image so I challenged myself to look at them with a fresh perspective of framing and overlaying. Framing, the art of capturing a primary object surrounded by a secondary object. Overlaying, the art of capturing primary object, overlaid by a transparent secondary object.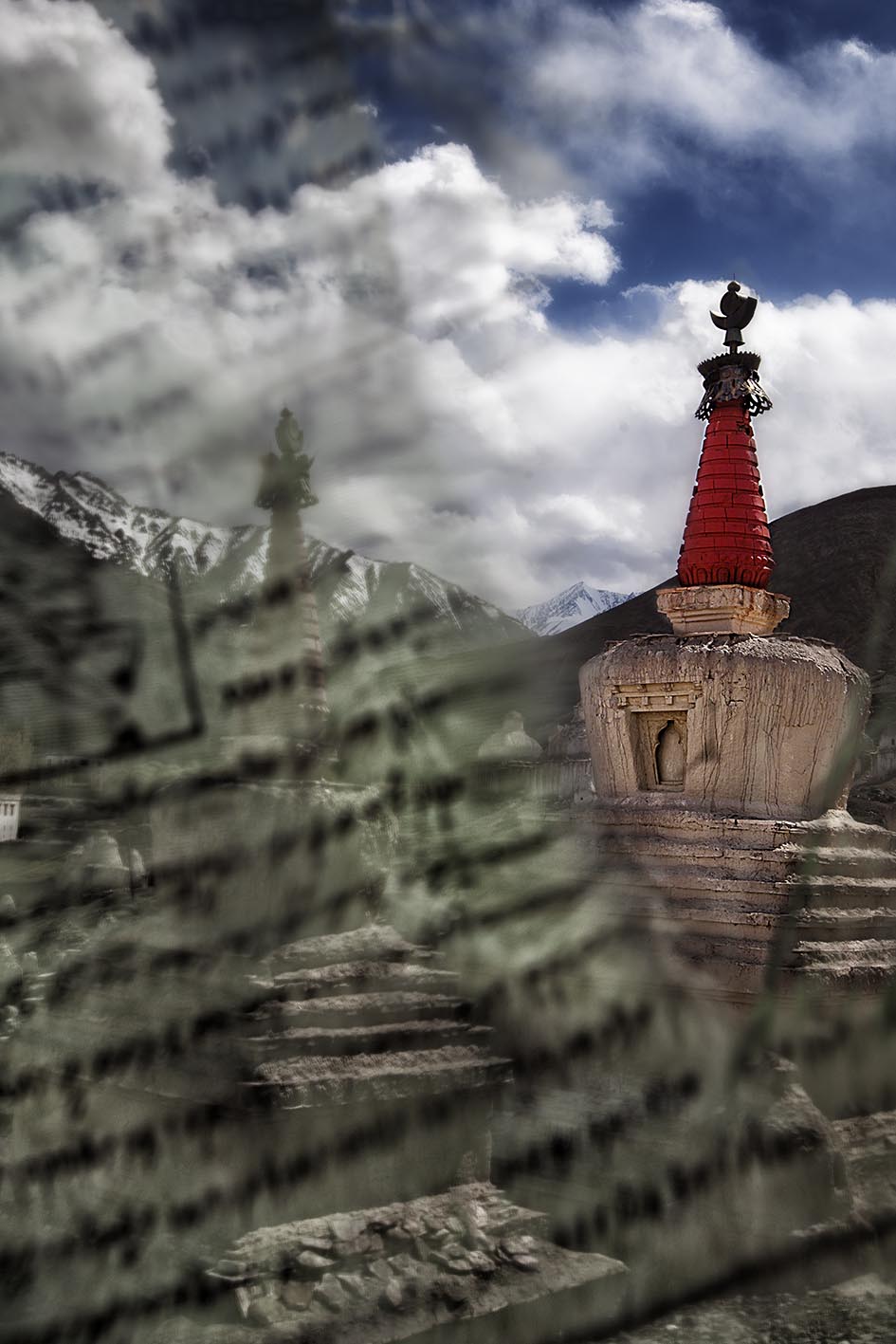 Photo : Stupa and prayer flag.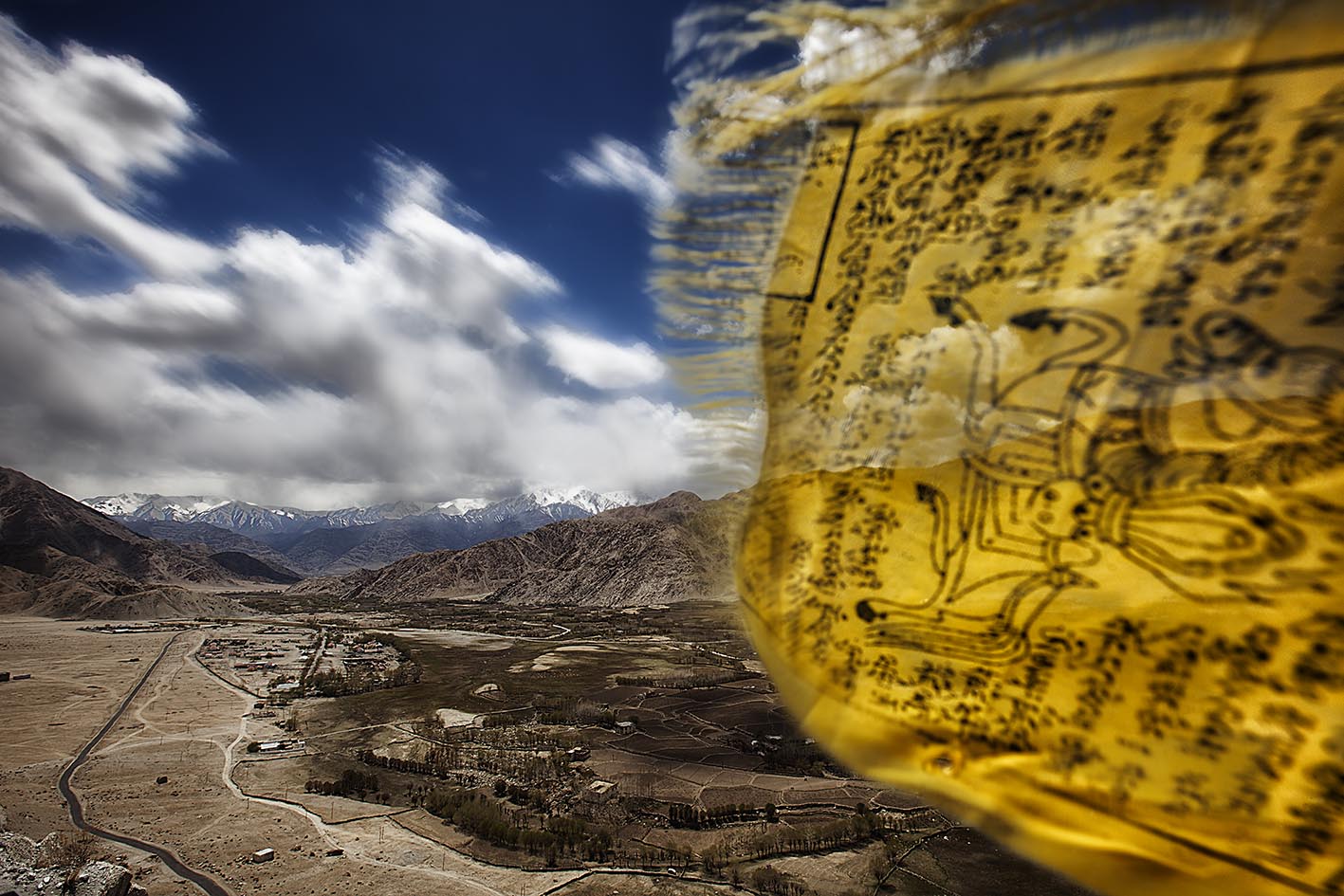 Photo : Ladakh valley. A prayer flags perspective.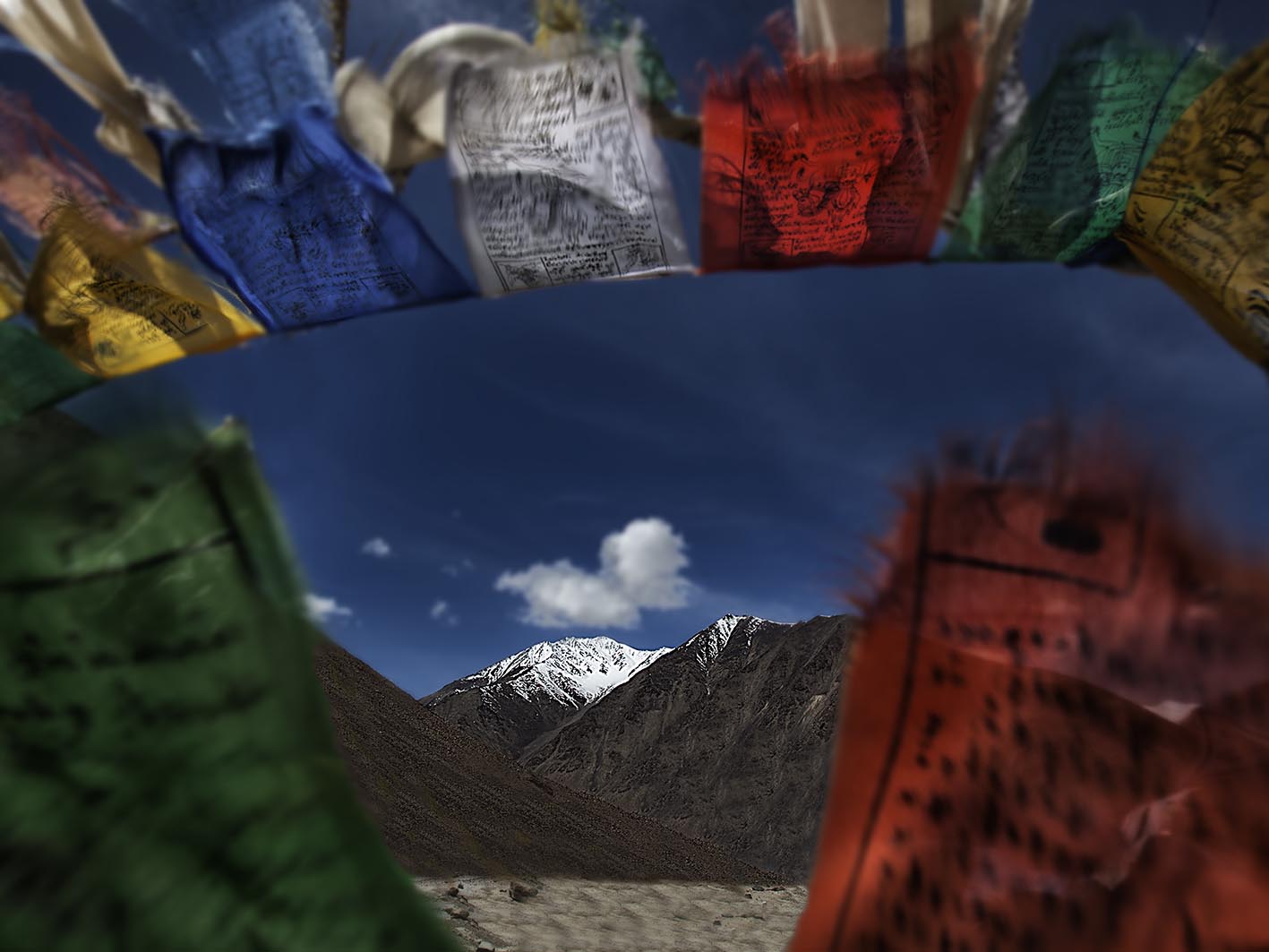 Photo : Mountain framed between prayer flags.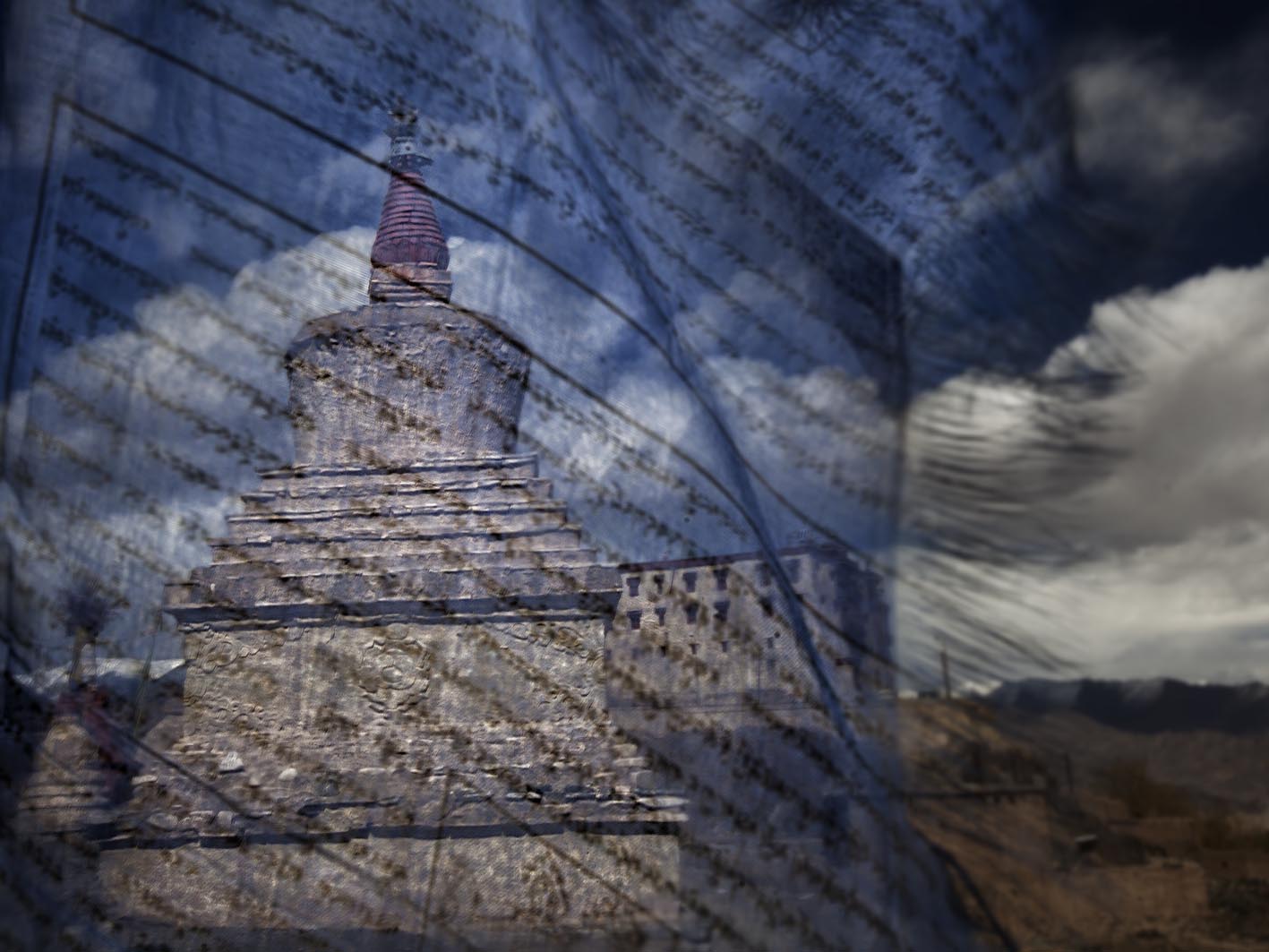 Photo : Stupa and prayer flag.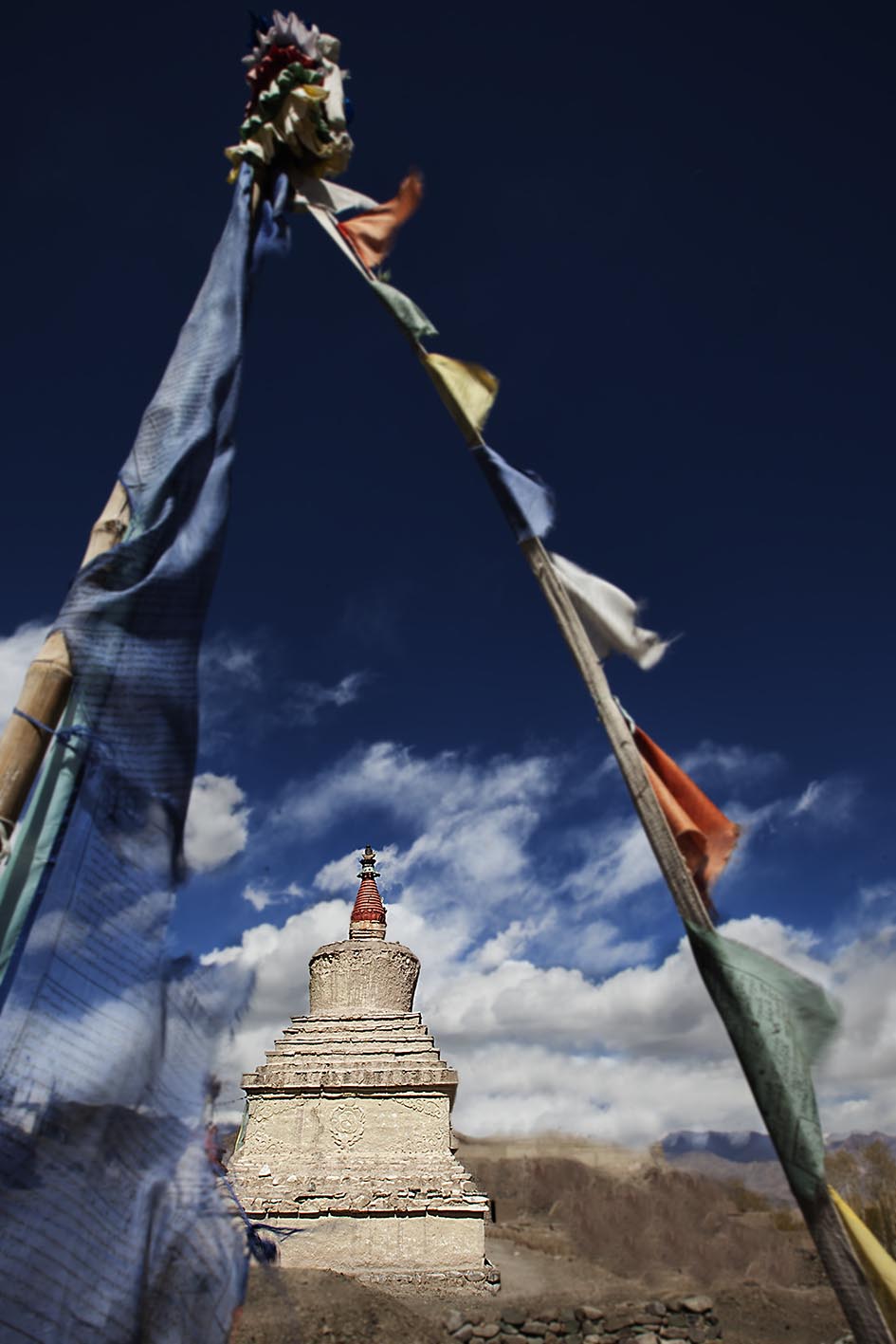 Photo : Stupa and prayer flag.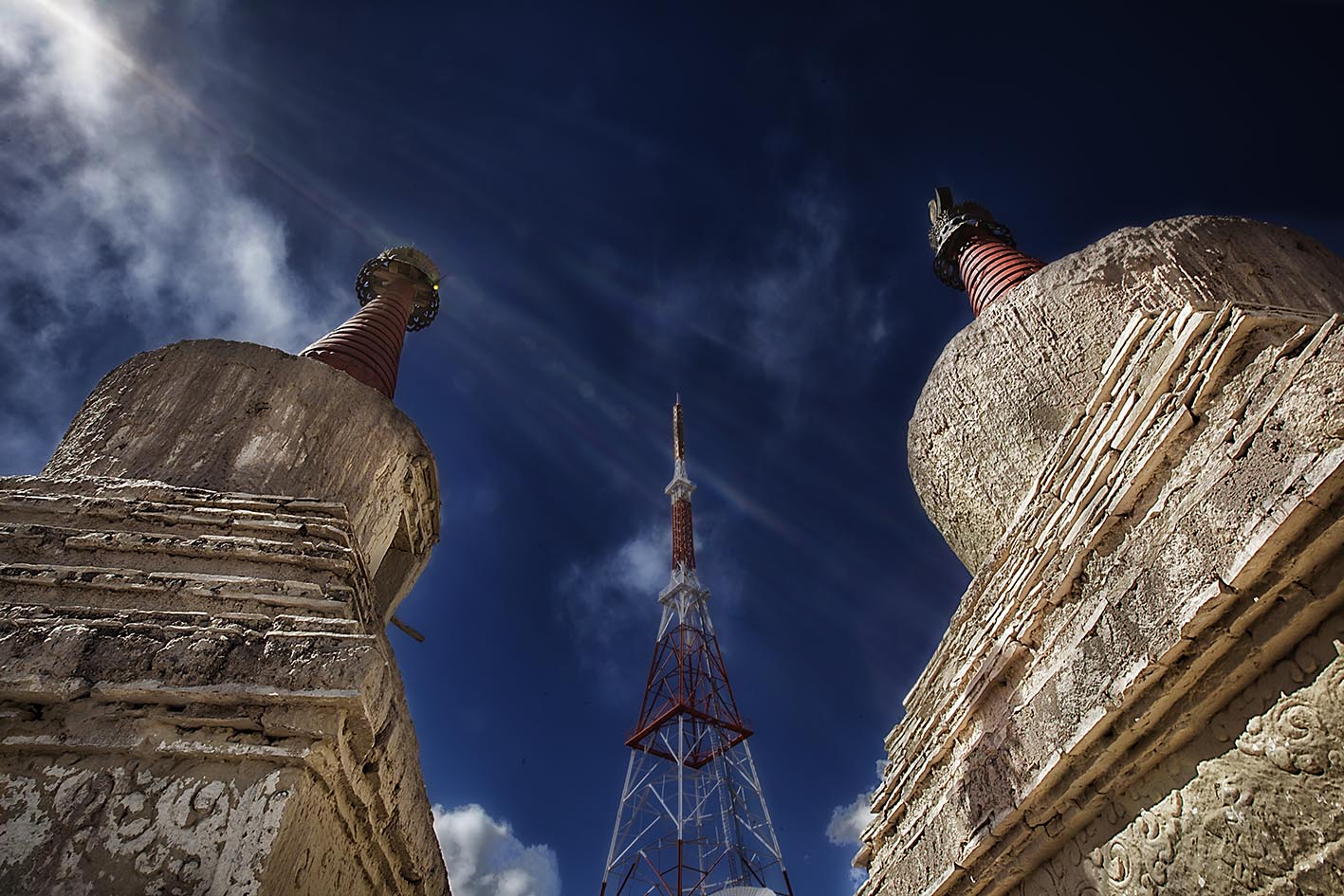 Photo : A cellphone tower. Modern eye soar.