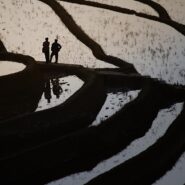 Dhammapada in Yuanyang
"Dhamma" – The path of righteousness  
+
"Pada" – Steps 
= 
"Dhammapada" – to tread on the path of righteousness through steps aimed at training the mind.
The region of Yuanyang (China) offers a unique self-sustainable eco-system, humidity and rainfall, optimal for rice cultivation. Expanse of rice terraces created by generation of farmers, leaves one wondering of the effort in creating these mud dykes to hold water for rice plantation. Today's generation is reaping benefits of the creation by their forefathers.
In photographing these stepped terraces, I was reminded of verse 35 of Dhammapada,the Buddhist spiritual scripture. In it is drawn a parallel between the characteristic of mind, which similar to water, always takes the path of least resistance. The verse motivates to tame the mind by building "dykes".
The mind, hard to control,
Flighty – alighting where it wishes.
One does well to tame.
The disciplined mind brings happiness.
                                      Dhammapada – Verse 35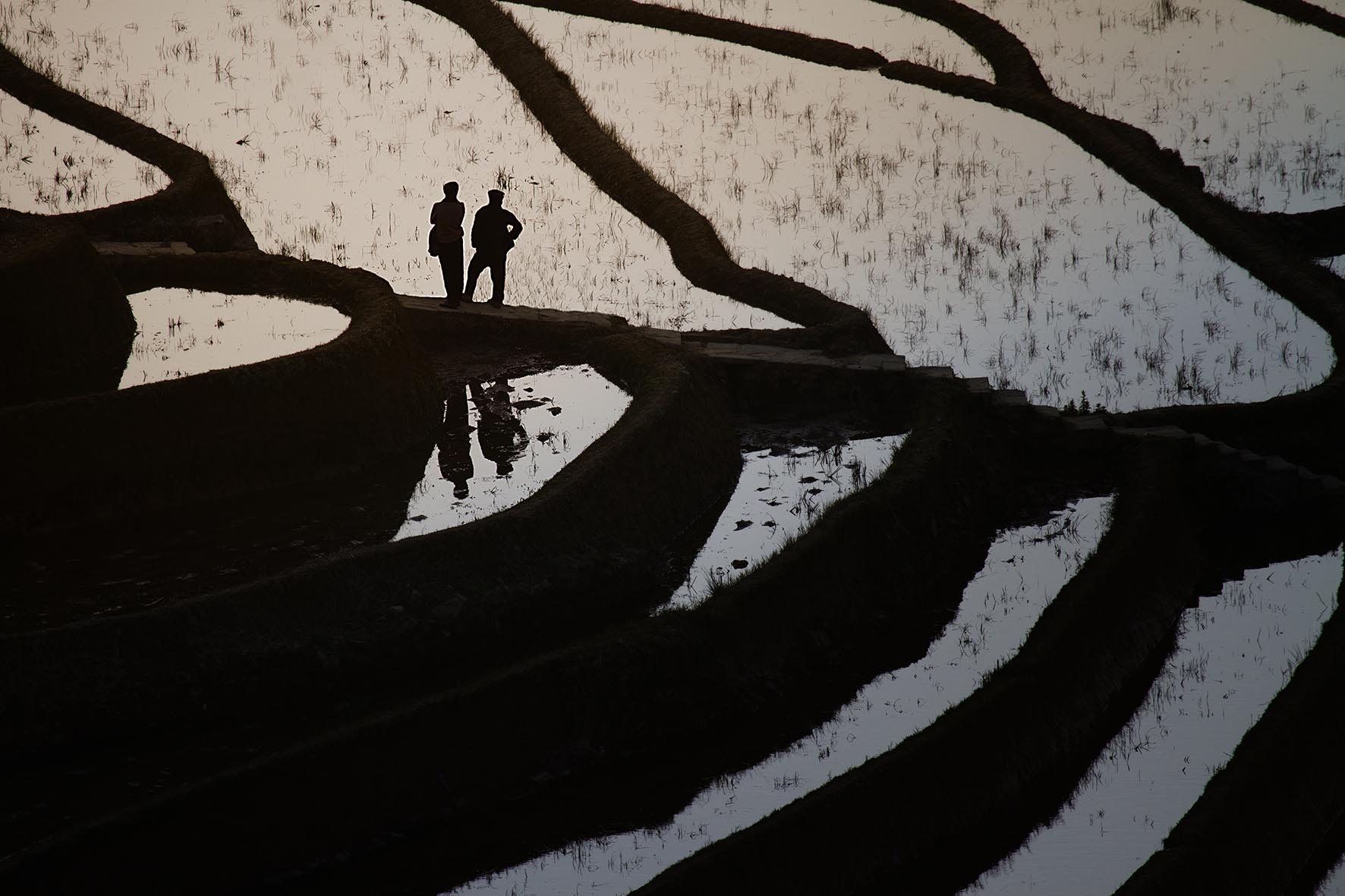 Photo : Rice terraces at Yuanyang (China)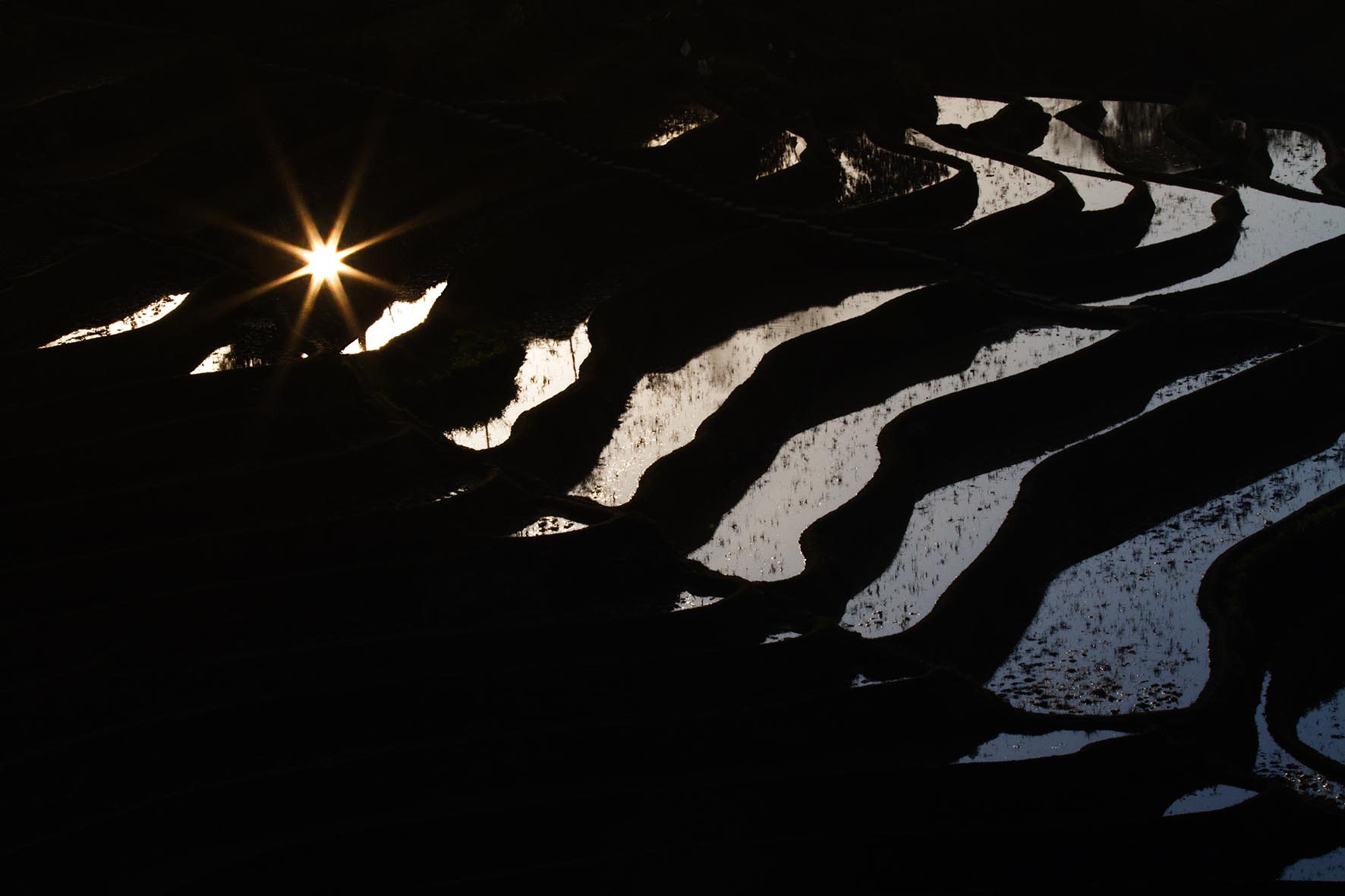 Photo : Rice terraces at Yuanyang (China)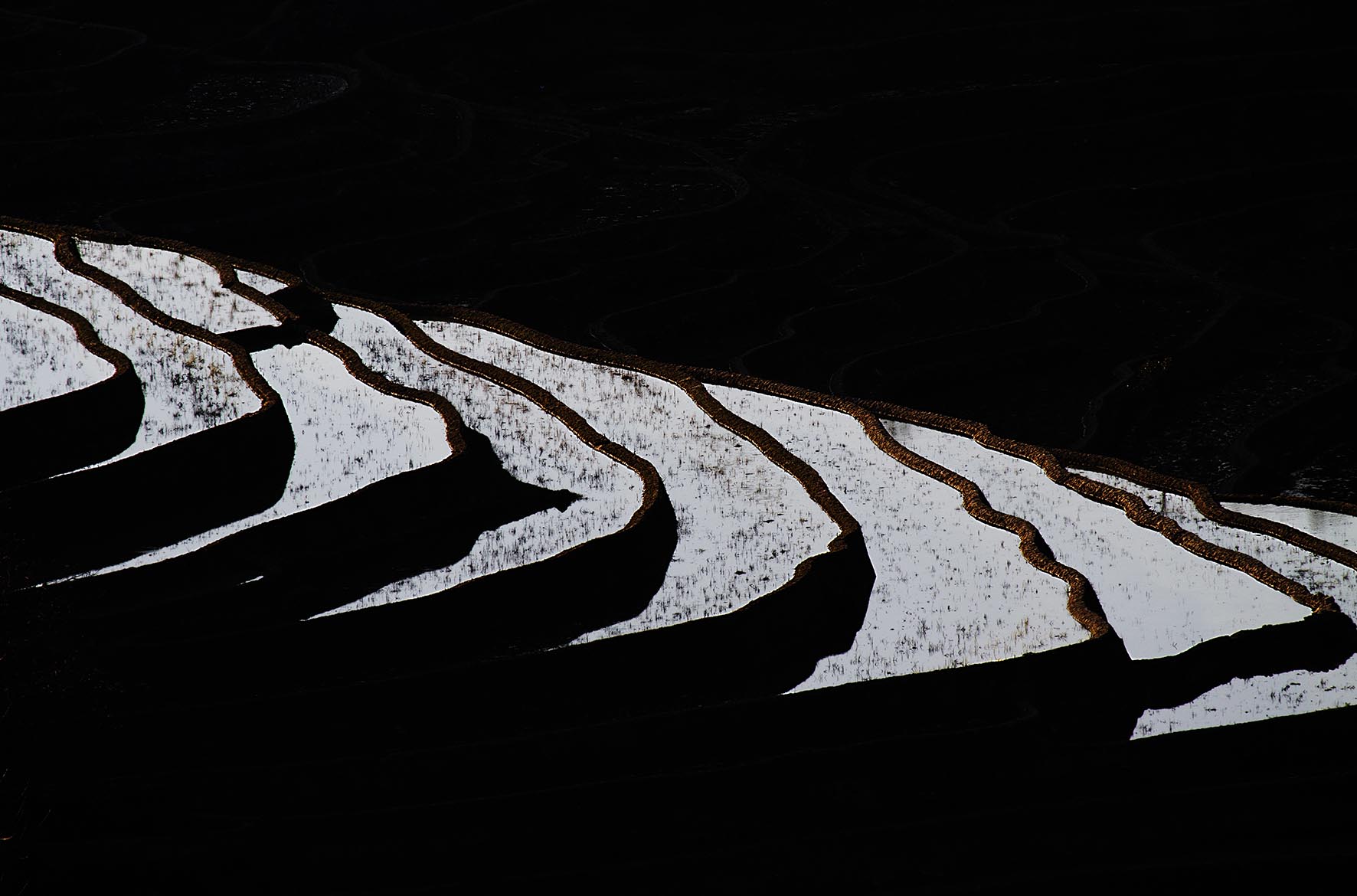 Photo : Rice terraces at Yuanyang (China)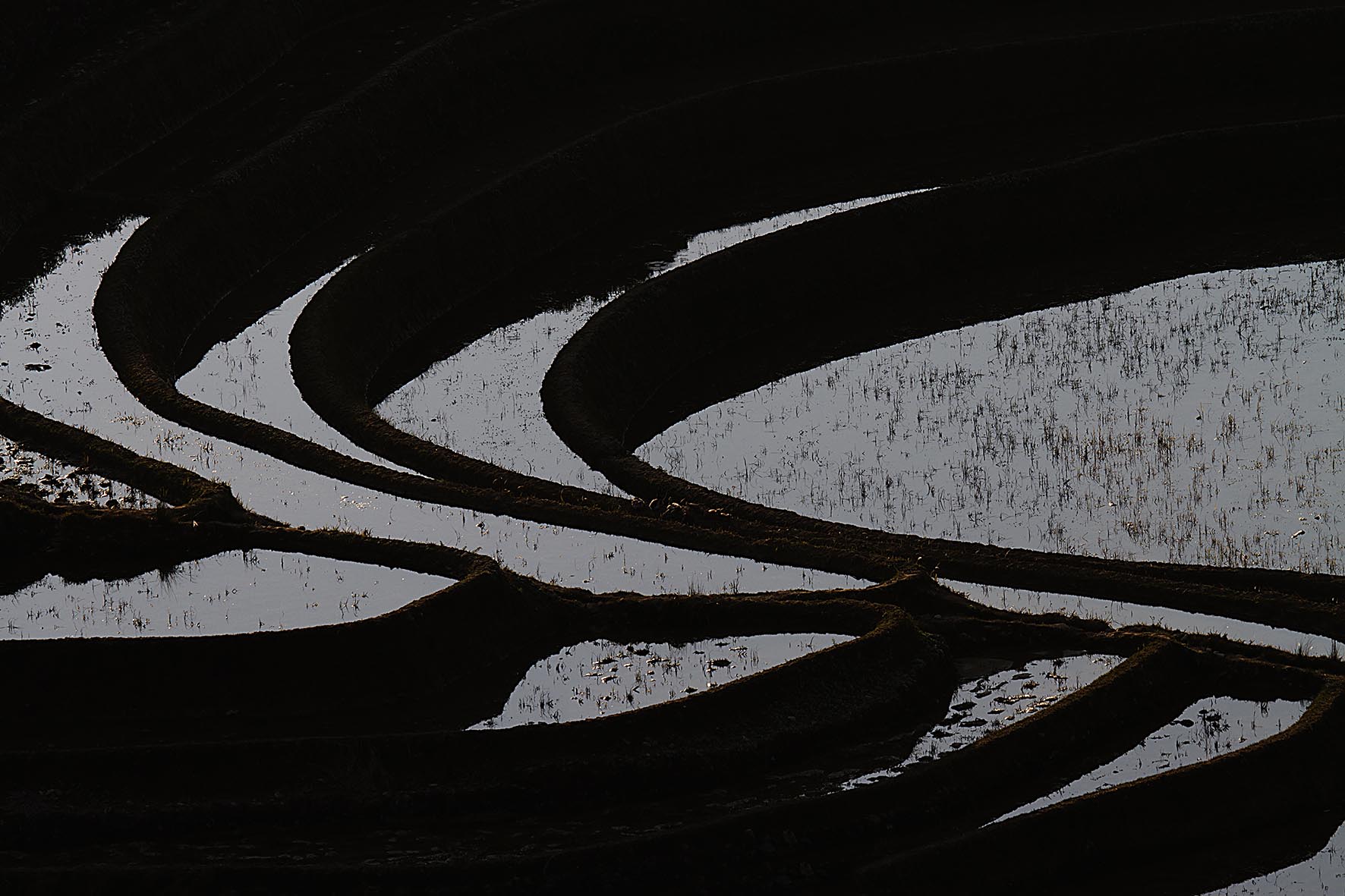 Photo : Rice terraces at Yuanyang (China)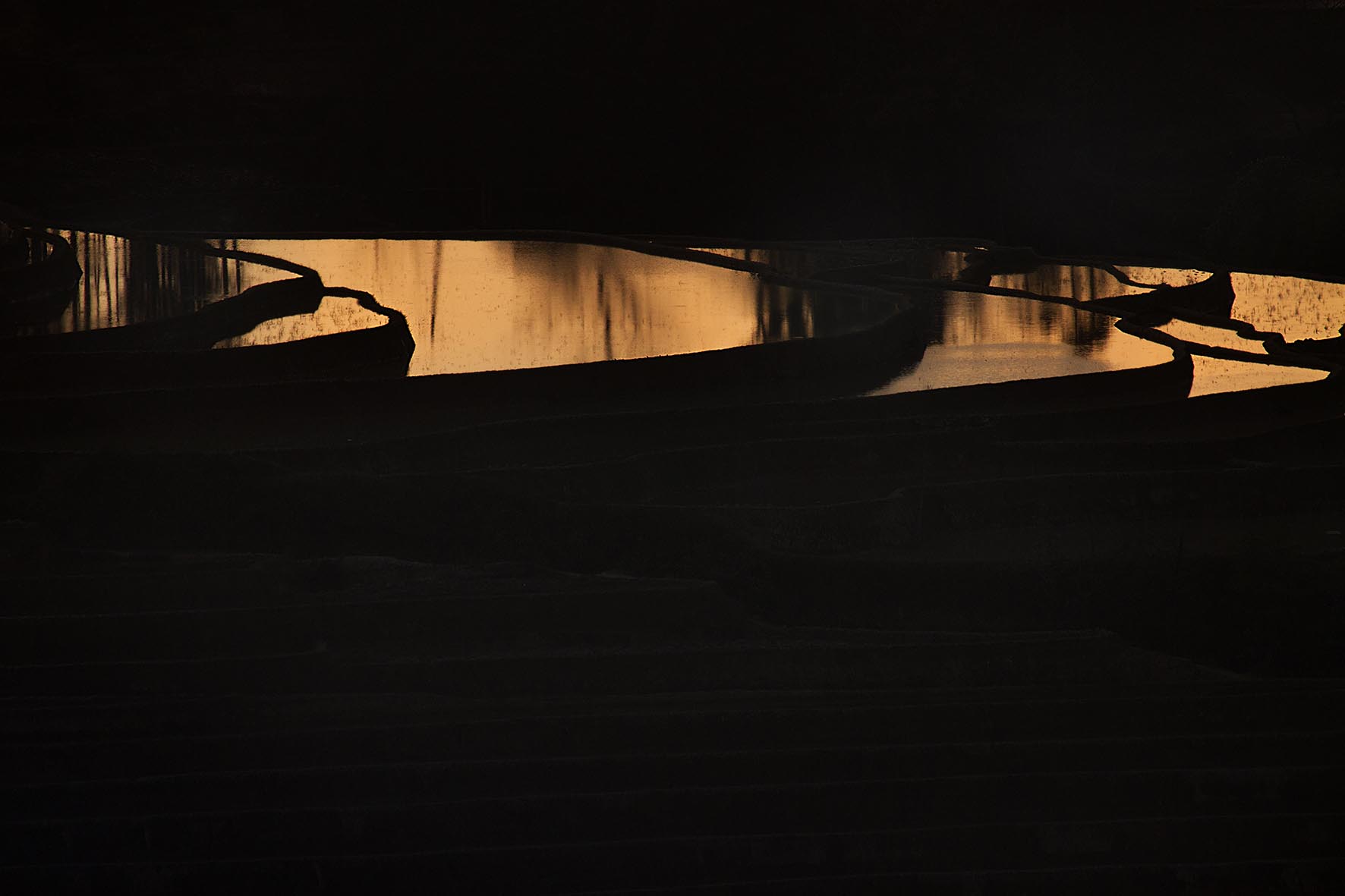 Photo : Rice terraces at Yuanyang (China)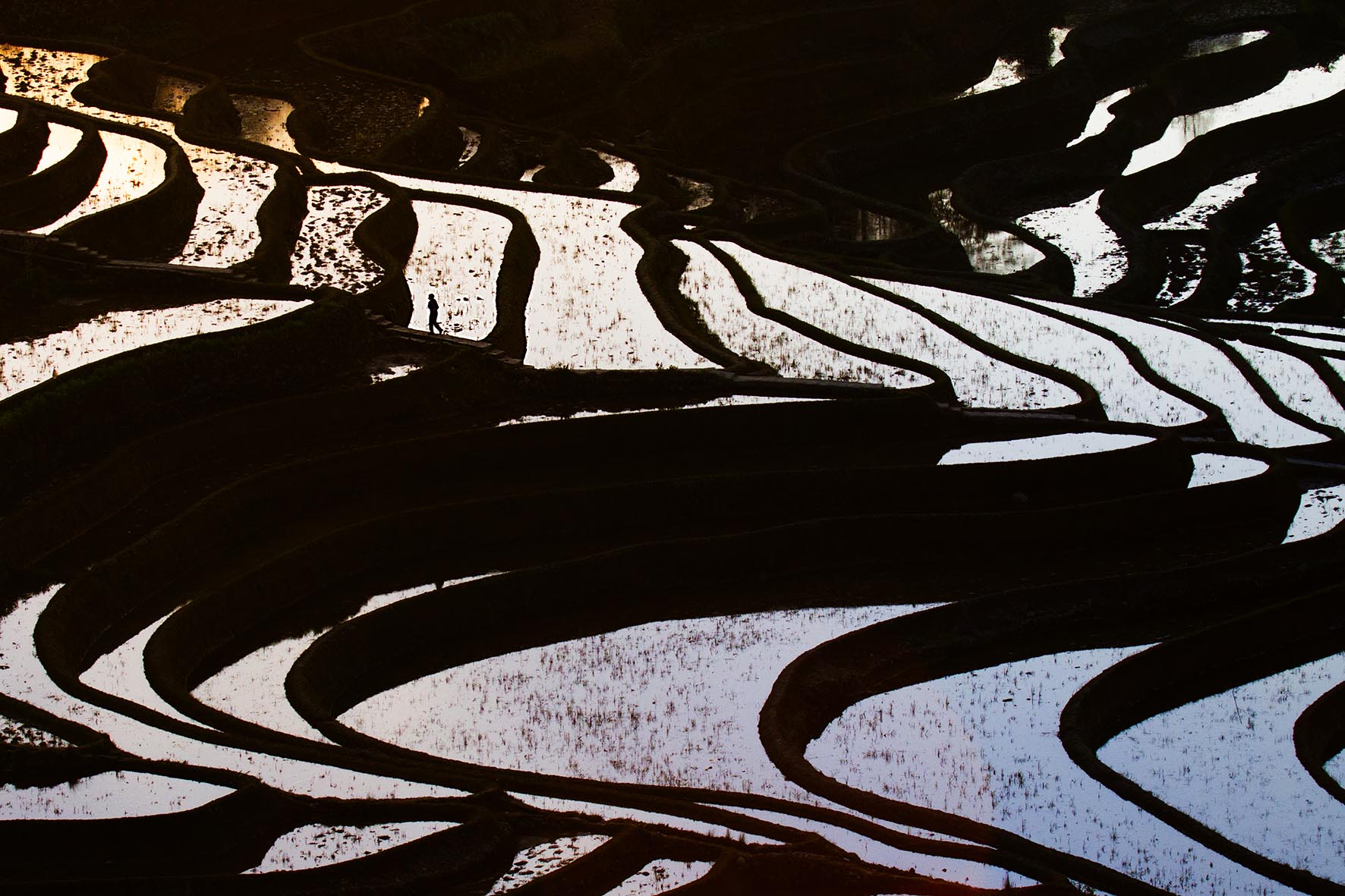 Photo : Rice terraces at Yuanyang (China)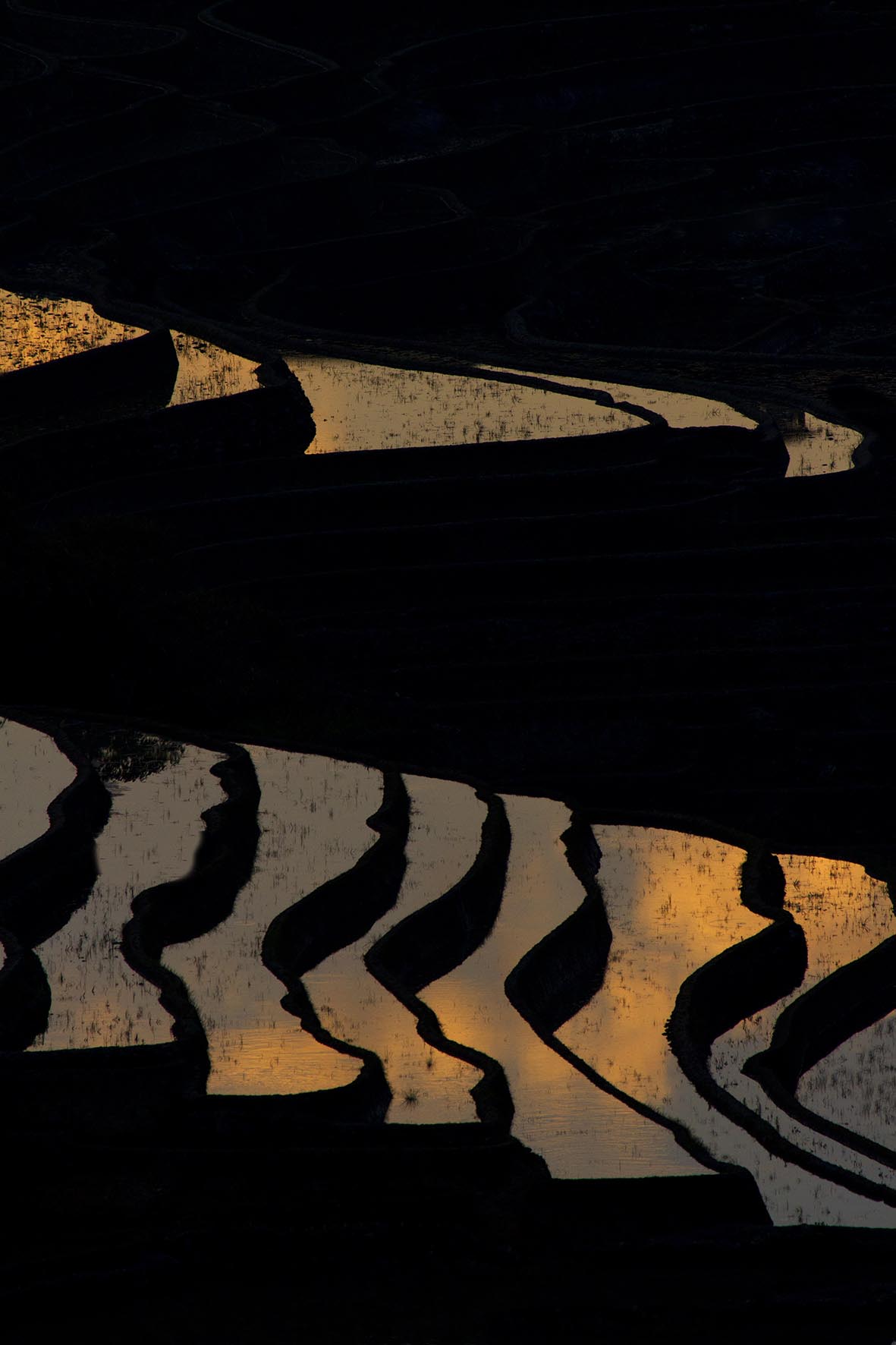 Photo : Rice terraces at Yuanyang (China)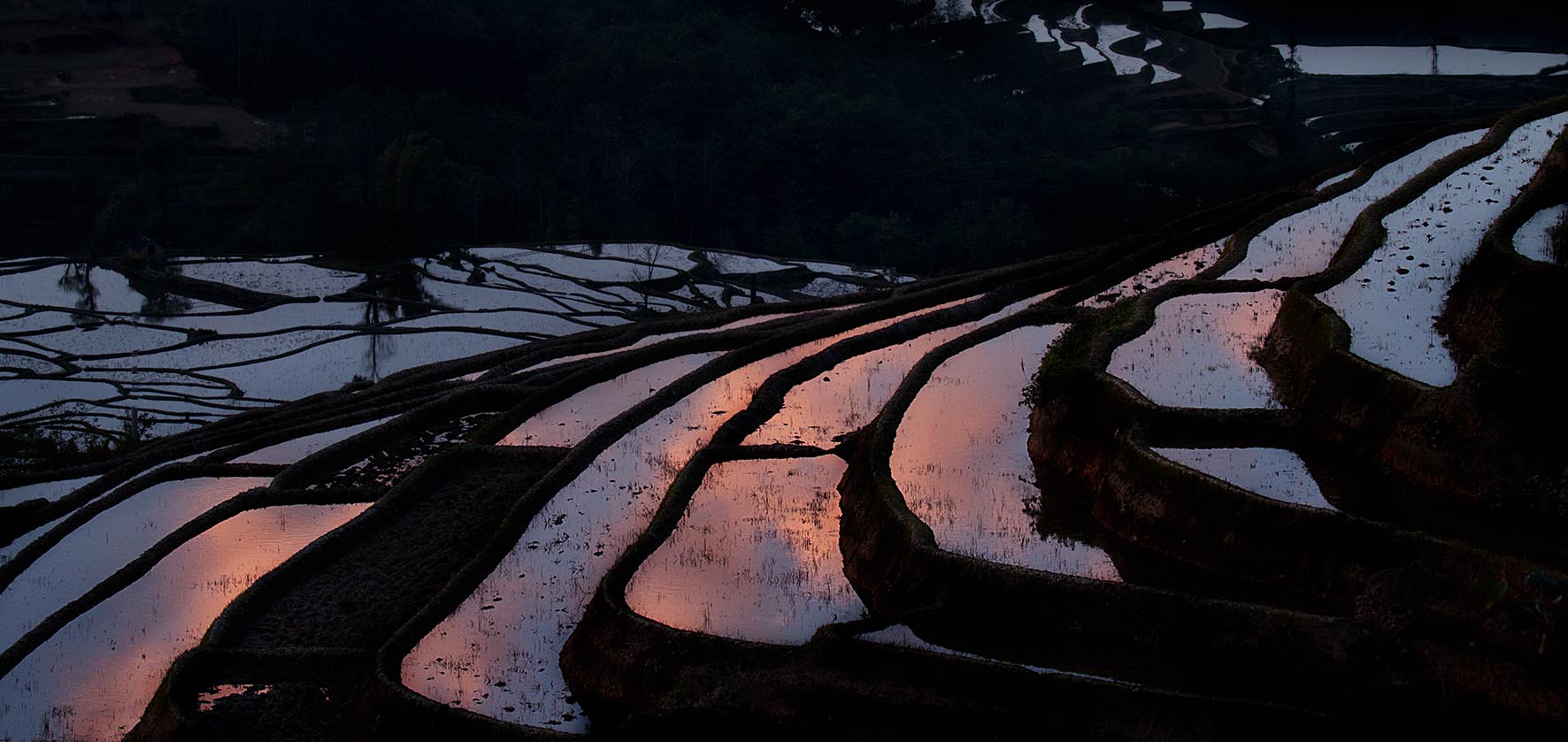 Photo : Rice terraces at Yuanyang (China)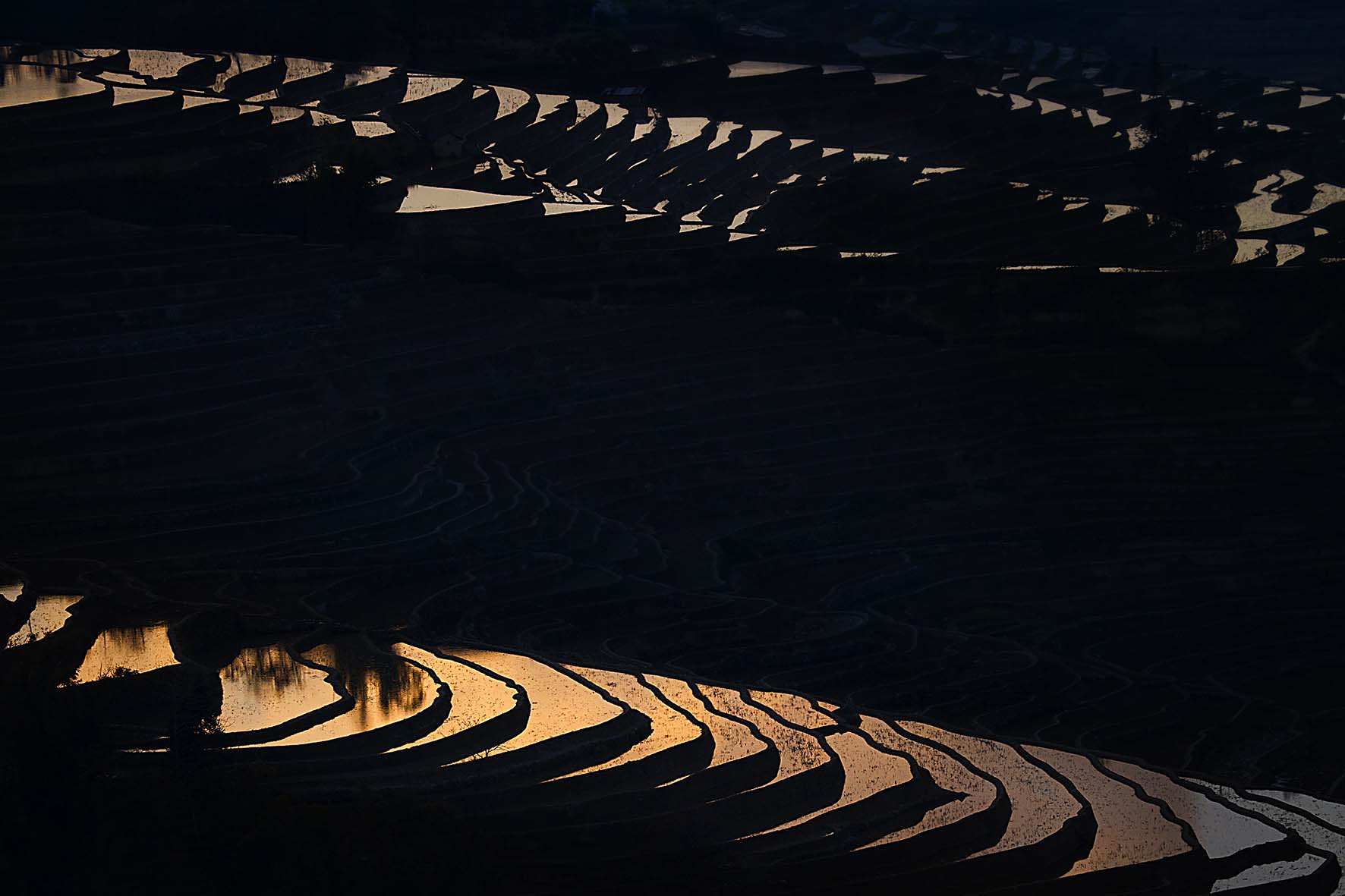 Photo : Rice terraces at Yuanyang (China)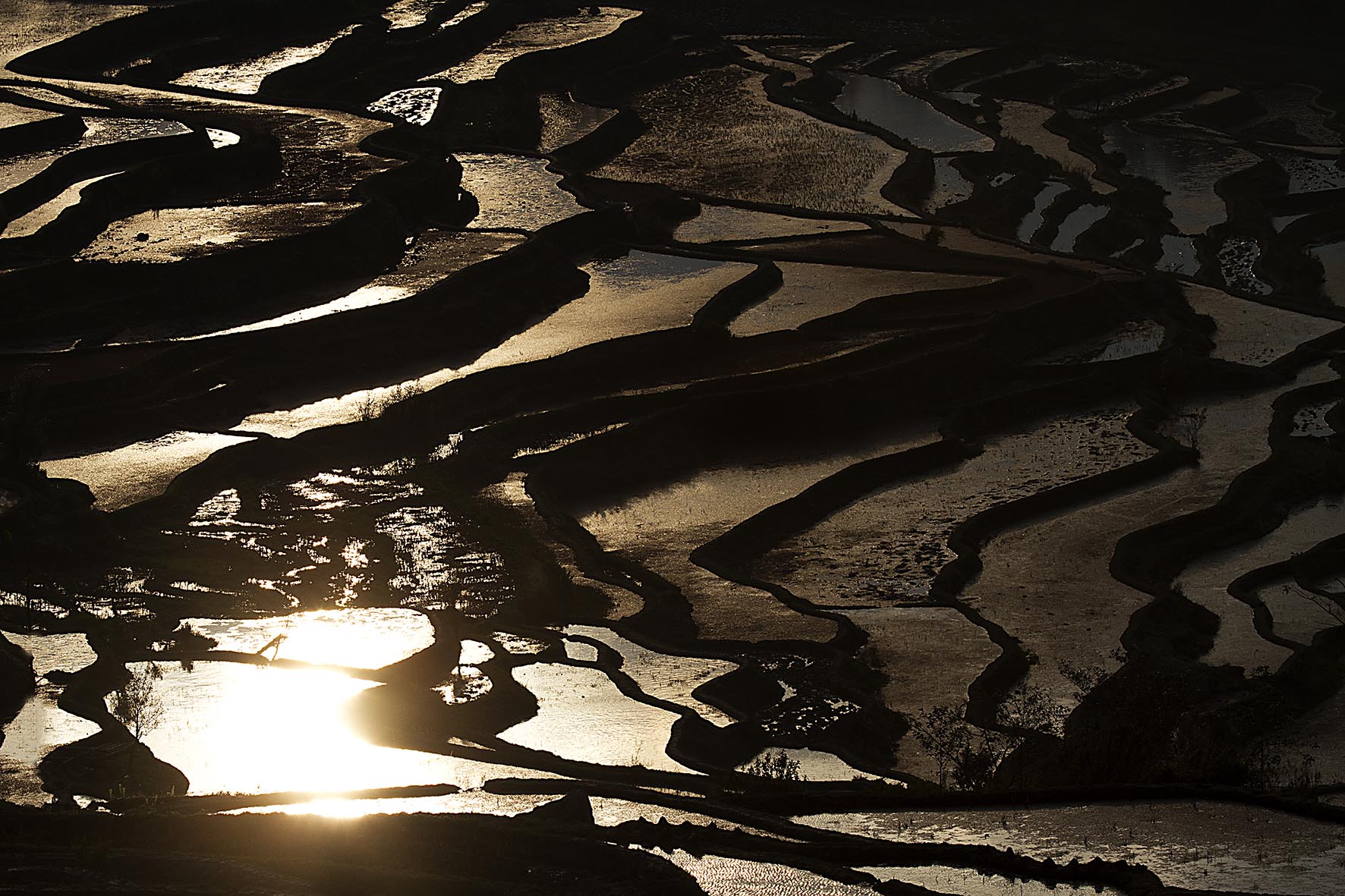 Photo : Rice terraces at Yuanyang (China)